My names Jeremy and I'm a Toyotaholic.
Its an addiction and i can't stop.......
Anyway on to the show.
Ive tried to put info about each car but my memory starts to get blurry in the 7 years I've had my license.
First Yellow TA22
My first car !
It was the worst car i have ever owned in my life time and yet i still wish i had it.
Ended up being crushed because i was young and stupid..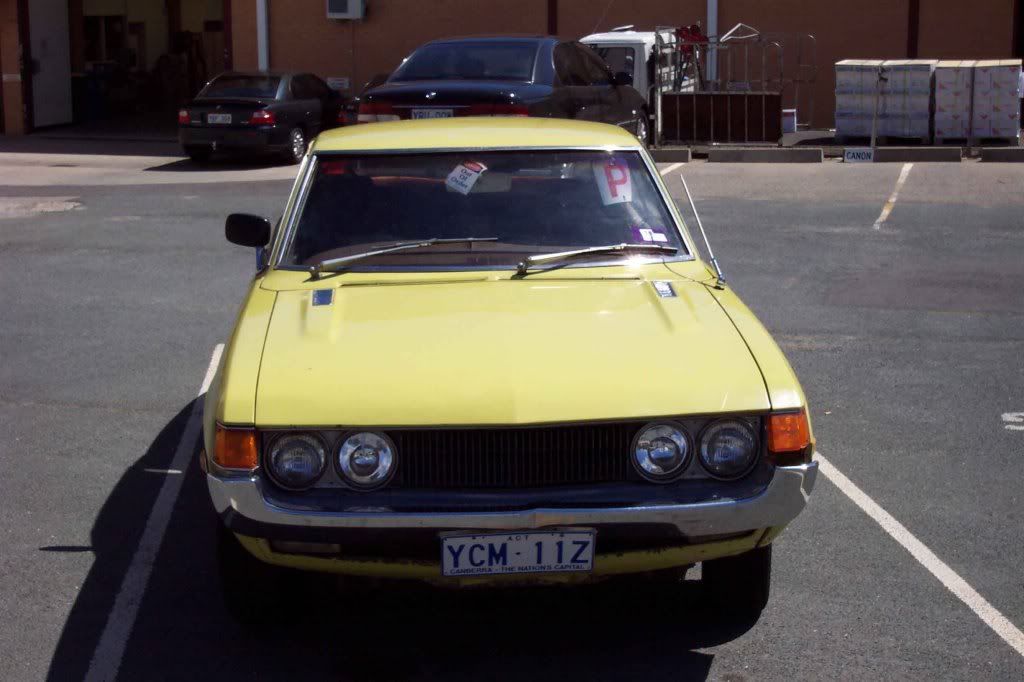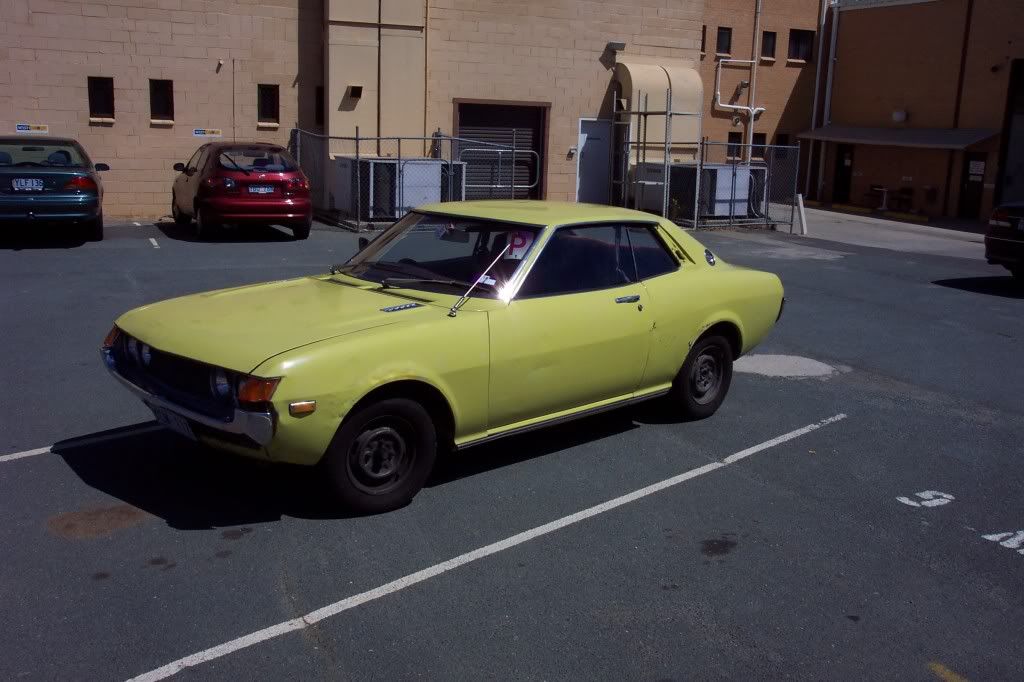 Blue TA22 - Bought for Parts for my first car ended up pulling the motor and selling the rest. never did put the motor in my first car.
Red TA22
My baby my sweetheart the love of my life and is still in my possession.
Bought from Melbourne without even a pre-inspection an original 1971 TA22 running a single 45MM side draft carb, extractors, sports exhaust and kick ass stereo.
Currently being restored but used to look great.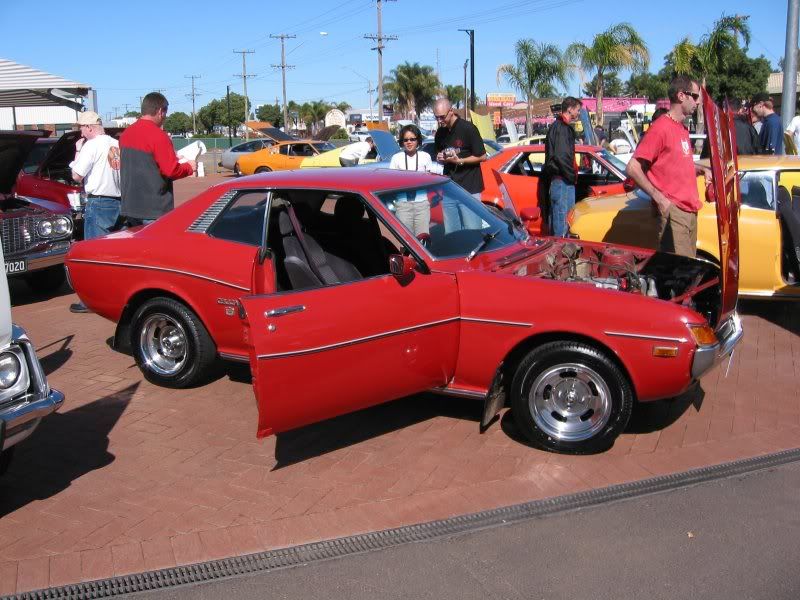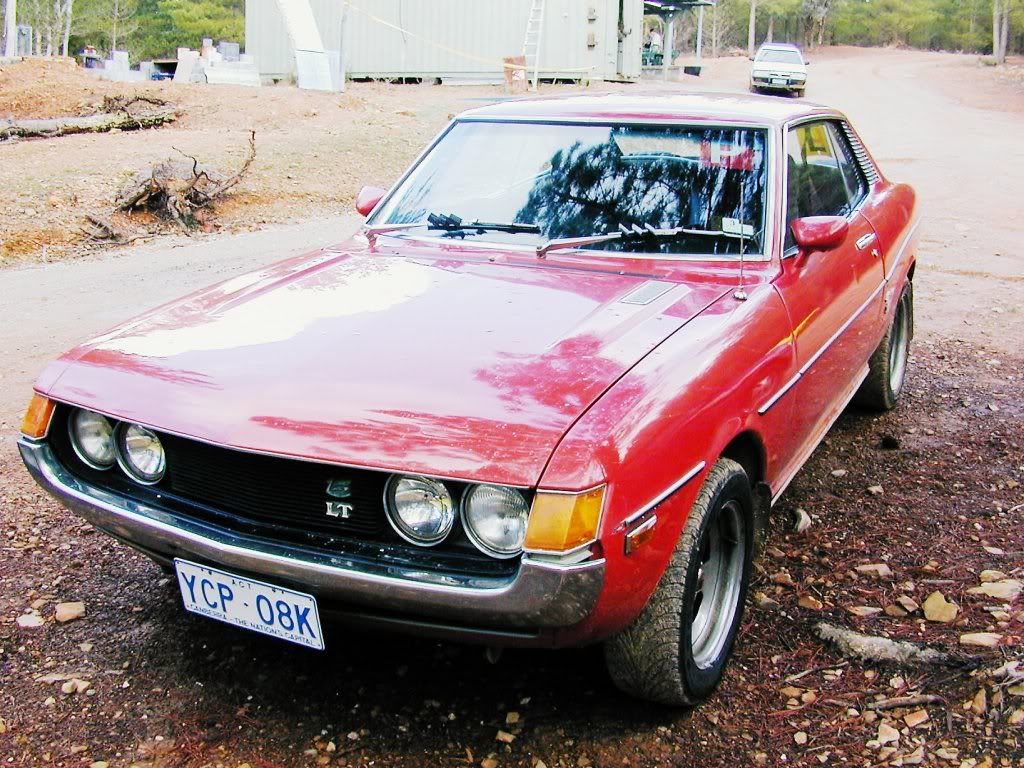 Brown TA23 - Was driving past an old Jag garage when i noticed this in his back lot figured it would be a good 1GGTE candidate thinking it was an RA23.
Boy was i surprised when it turned out to be a ST model TA23 with all the factory ST gear still on it.
Ended up caving to a collector in Melbourne who wanted it for his collection.
Green RA23 -
a family friends son had this RA23 as his daily but ended up breaking his arm in 6 places playing footy unfortunately he works in the construction industry and was not going to get paid for the time off work so sold it to me. Drive it round for a bit and decided i might make more out of it but instead it sat in front of the garage for 6 months while i tried to save some money.
I ended up having to sell it to one of the guy's in the local club as i had lost the love.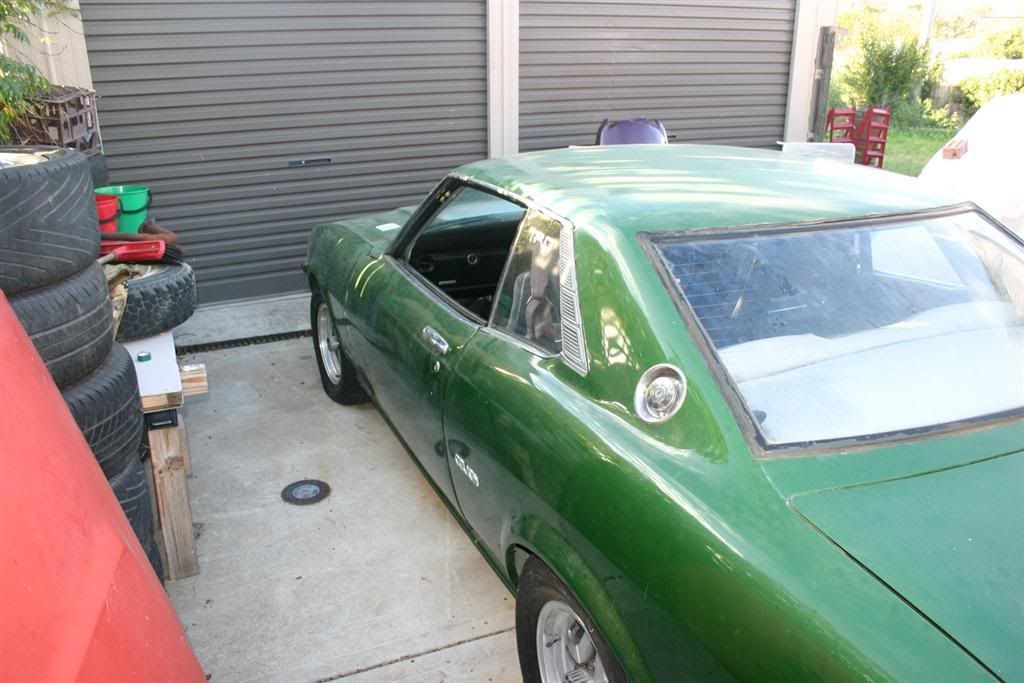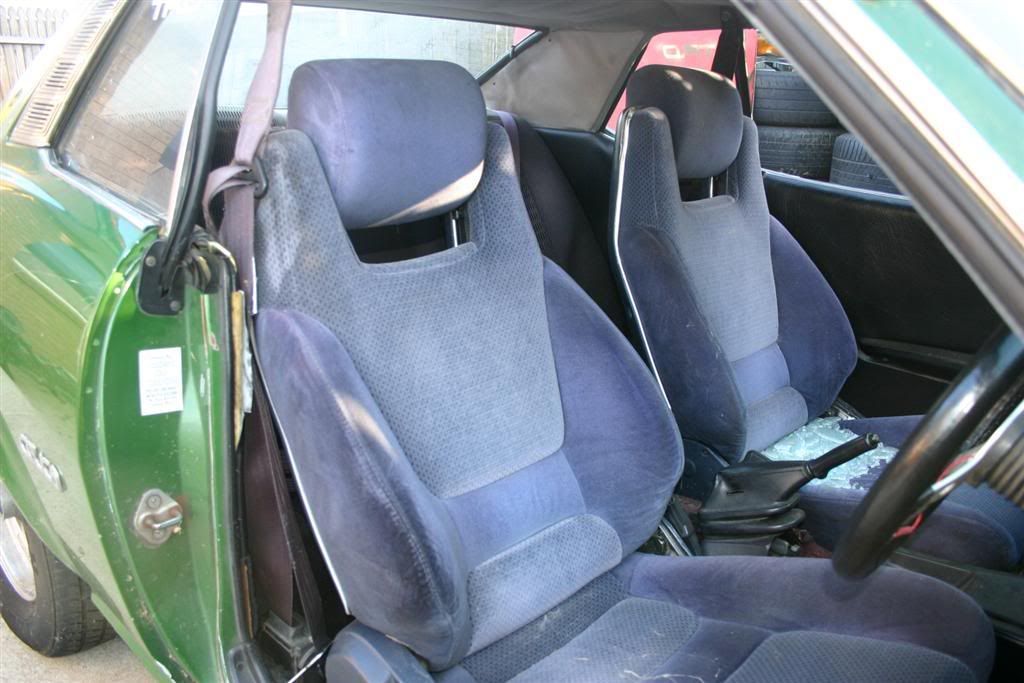 Green TA22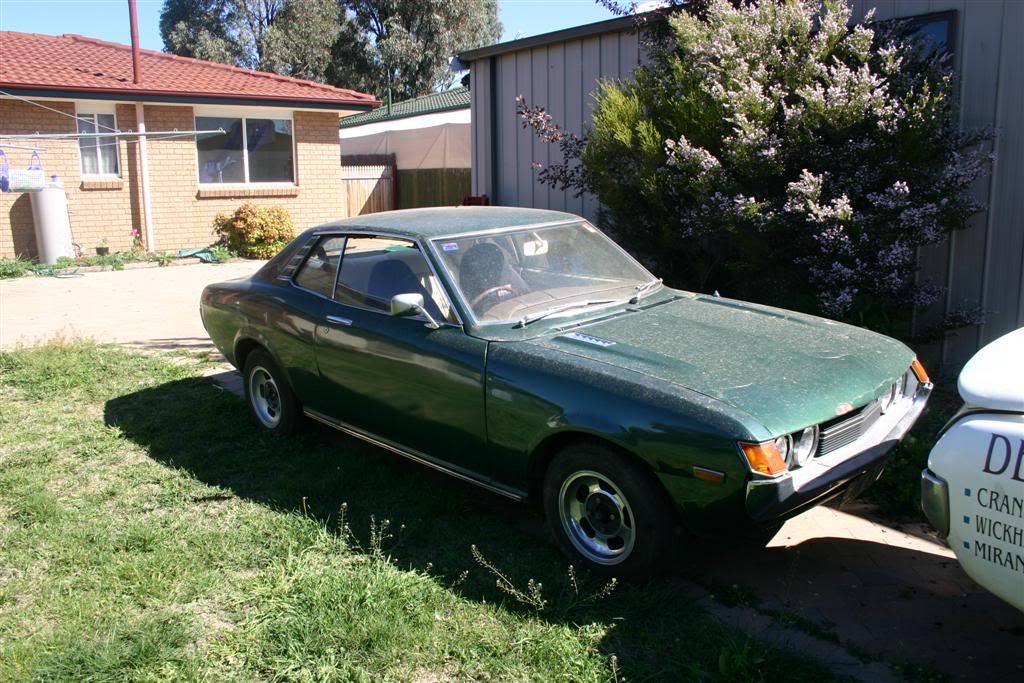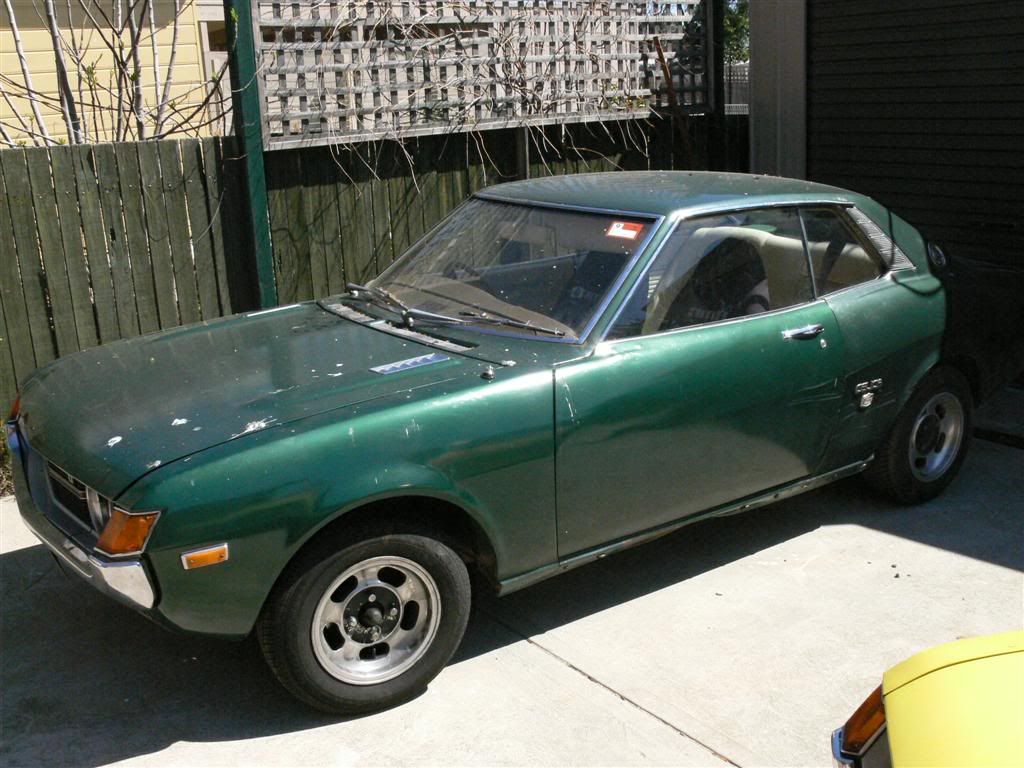 Light Green TA22
My planned rally car. After helping out at several rallies and getting to know the folks involved they managed to convince me it only took a small amount of dosh and alot of hard work to make a rally car.
Turns out they are more expensive to build than you think. luckily (for my wife) a good friend had a bit of a crash in his TA22 and i ended up giving him this one.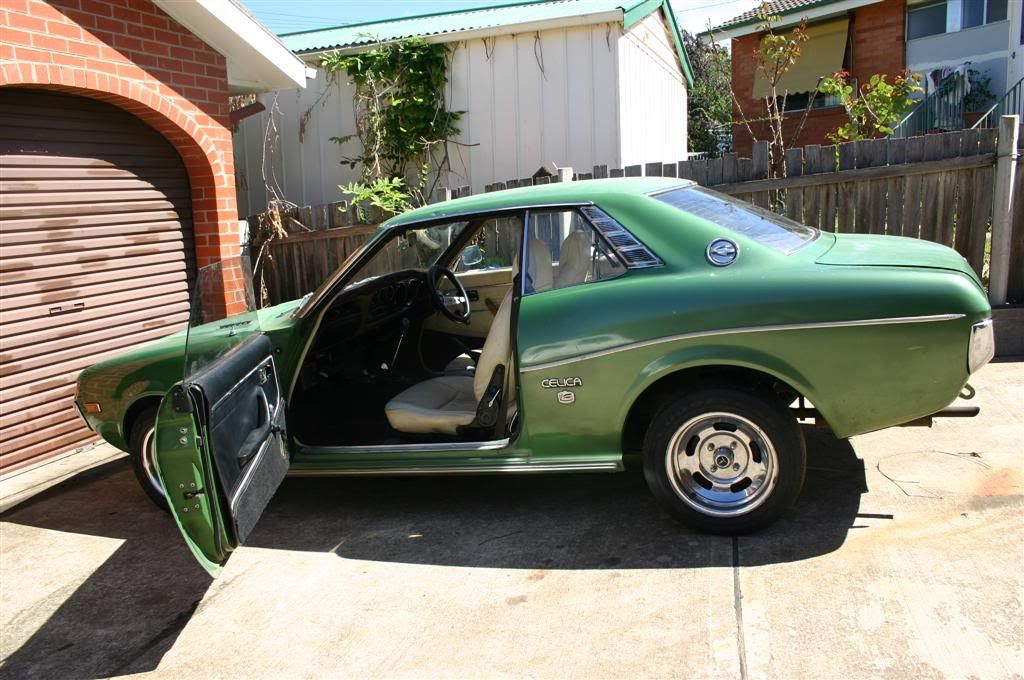 Dark green TA22
This was the backup car for the Rally car above cause you can never have enough spare parts.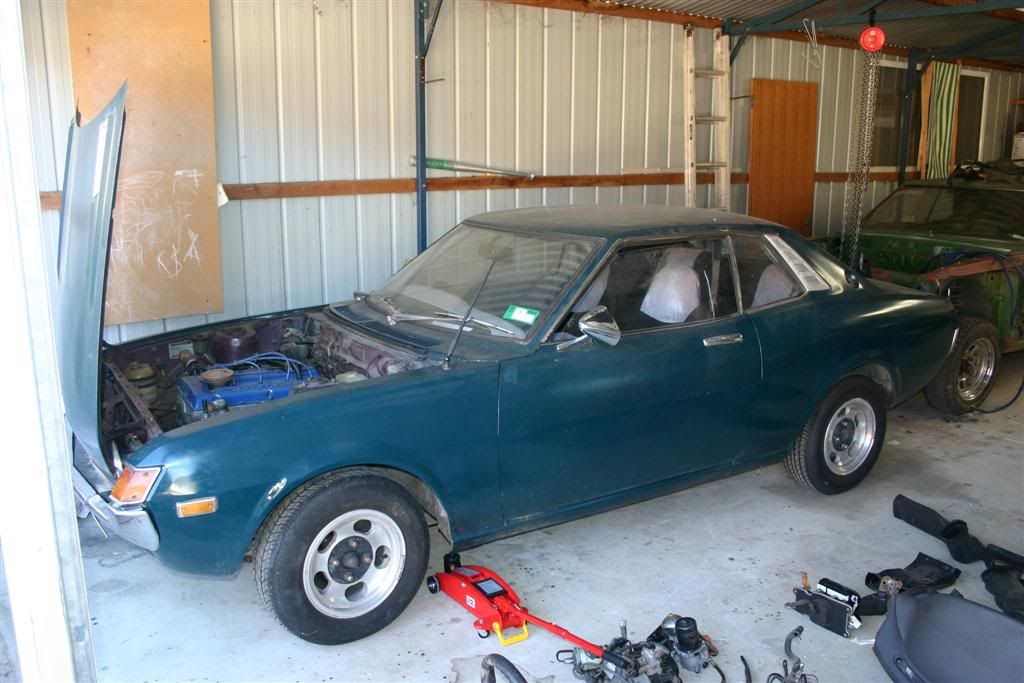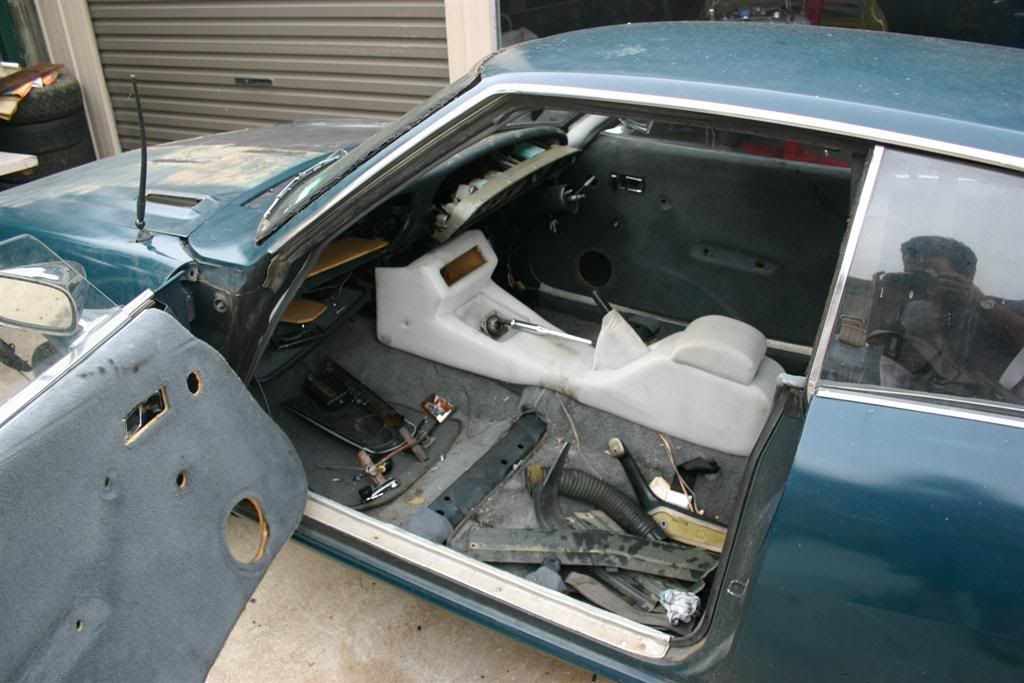 Pretty Green
I'm like a magpie sometimes this was shiny and for sale on the side of the road it did not take me long to get it home...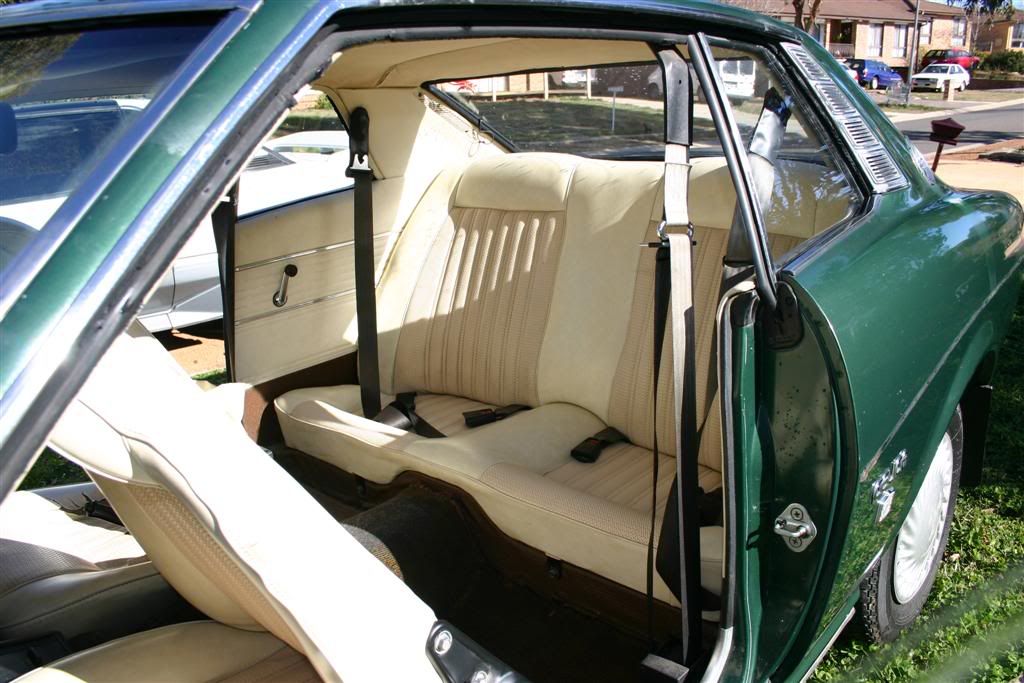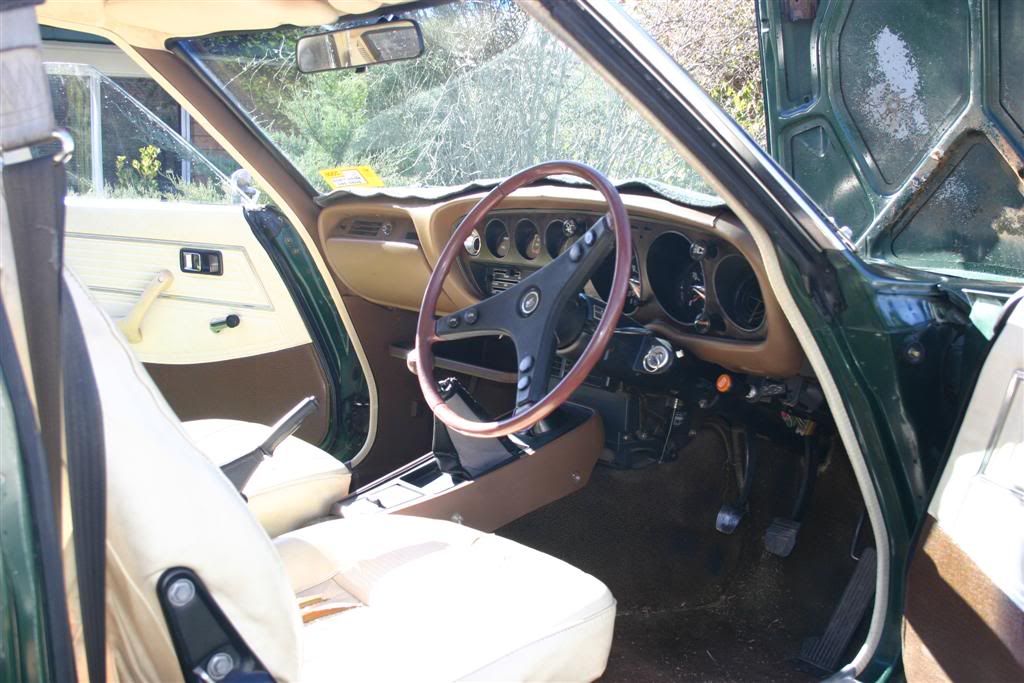 Grey MA61 Supra.
This was one of those group project cars. Unfortunately the group lost interest soon after the dead 5MGE came out...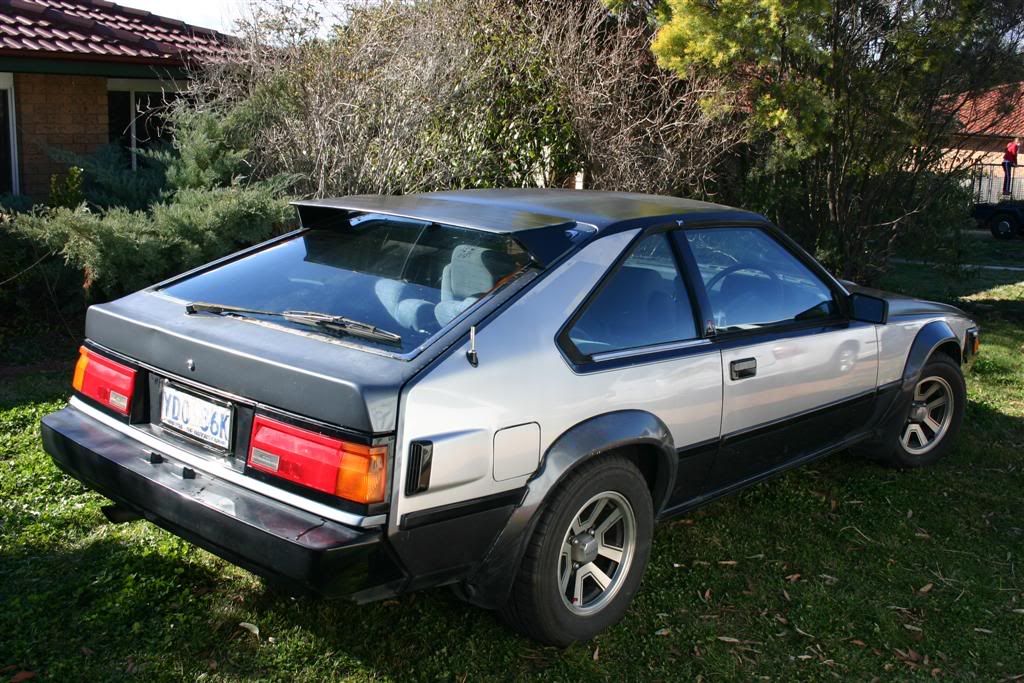 Grey RA23 Celica
Was being used as a dog house. I had no plan's with it but just wanted to save it from wet dog smell.
Is now an IPRA under 2 Litre race car in NSW.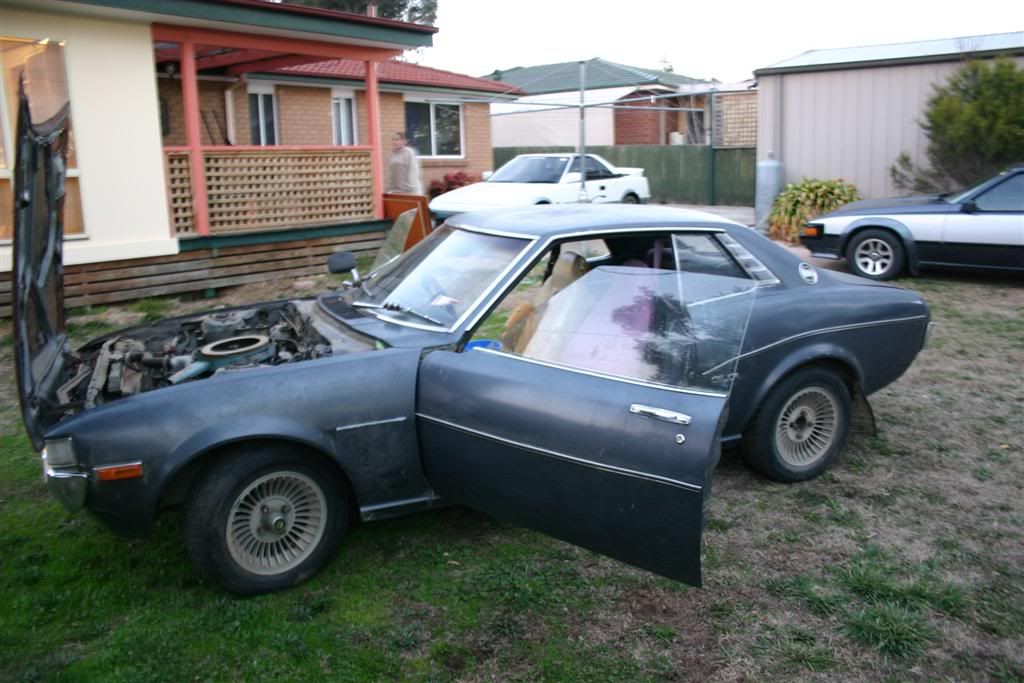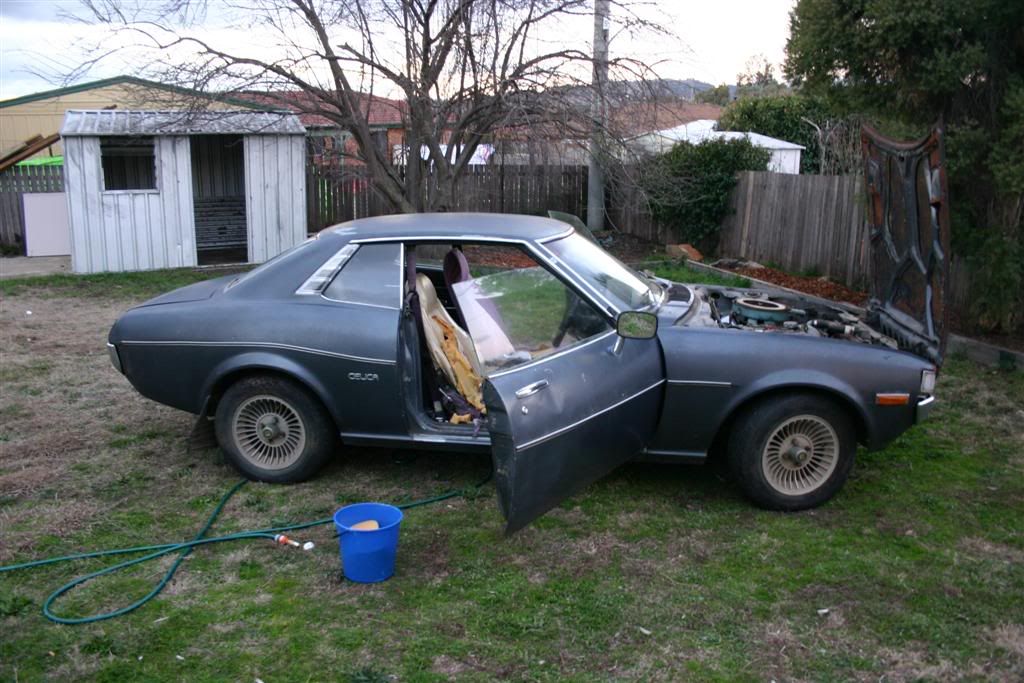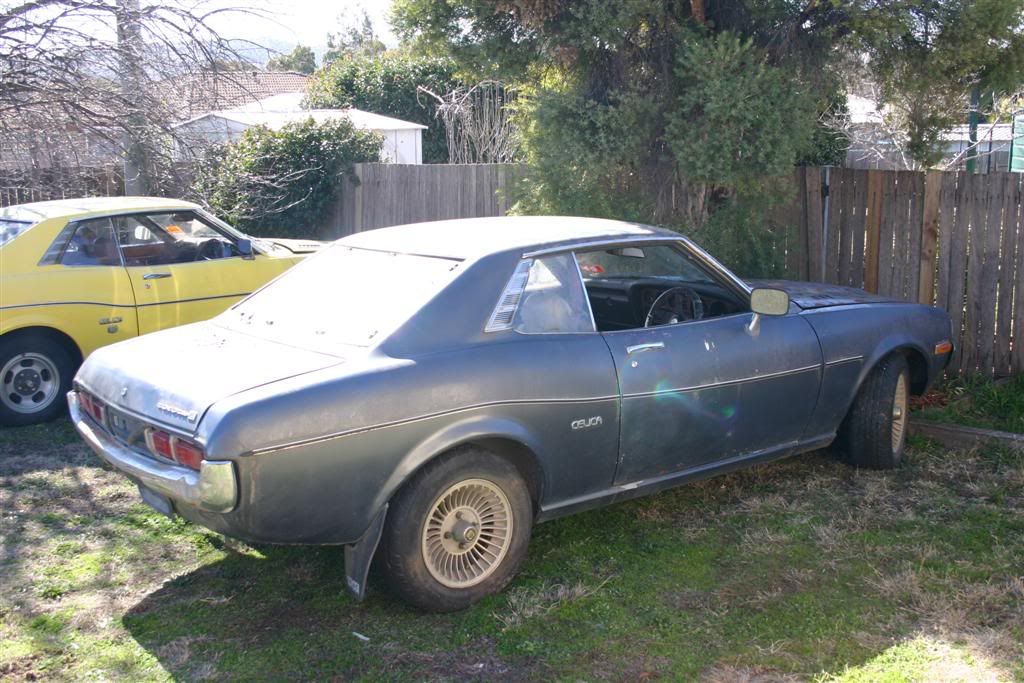 Orange KE25 Corolla
I went over to the darkside for a little bit however being a larger than average sized guy i never felt comfortable in the KE25 It went to guy who was converting it to a TE27 replica somewhere up north.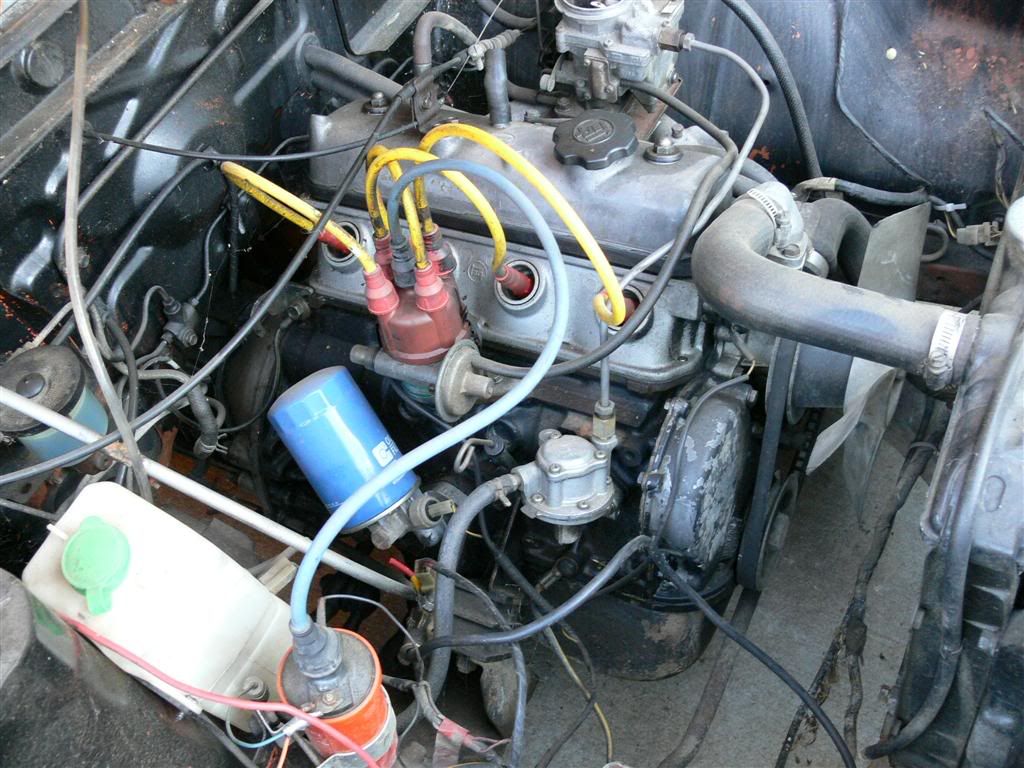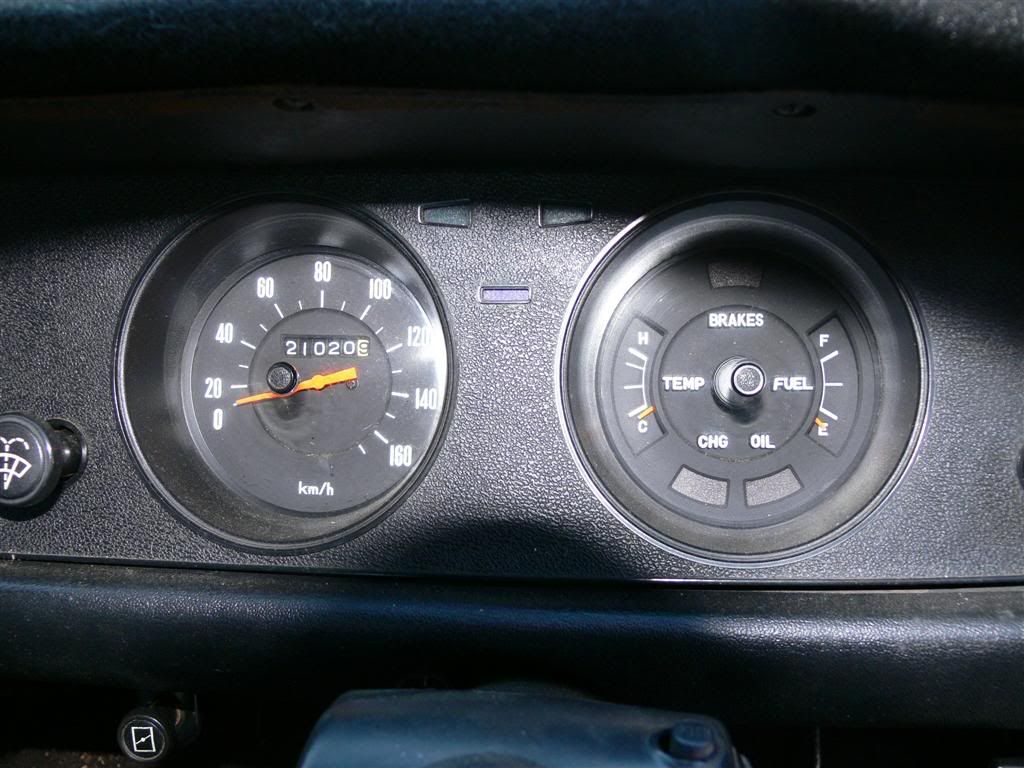 Rusty TA22 ST.
I still can't confirm the ST status to this day but it was free and i saved it from the crushers.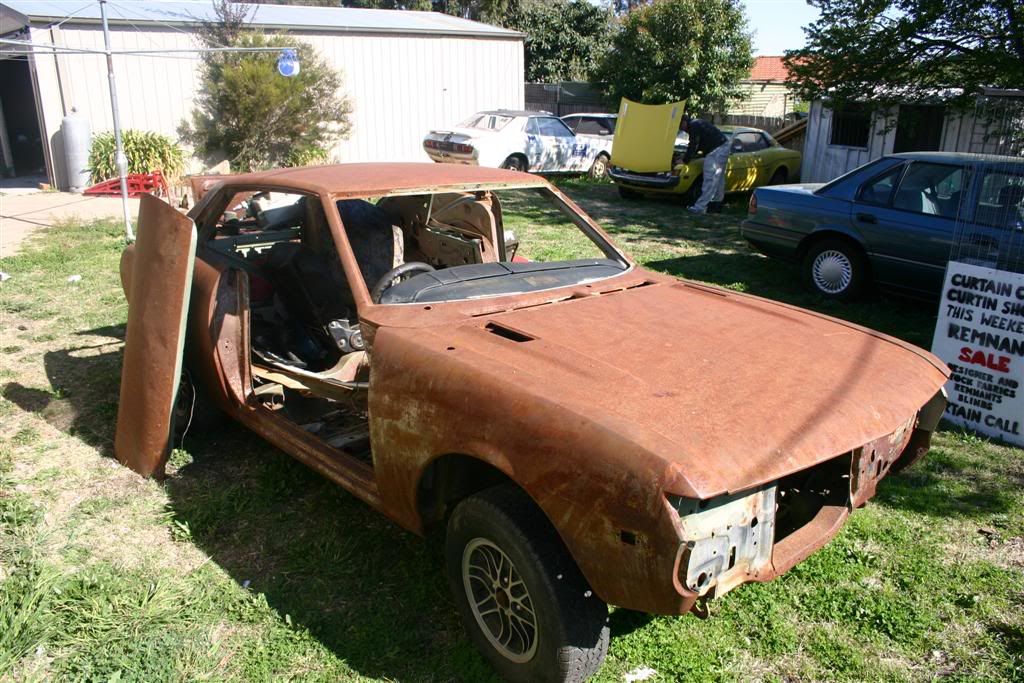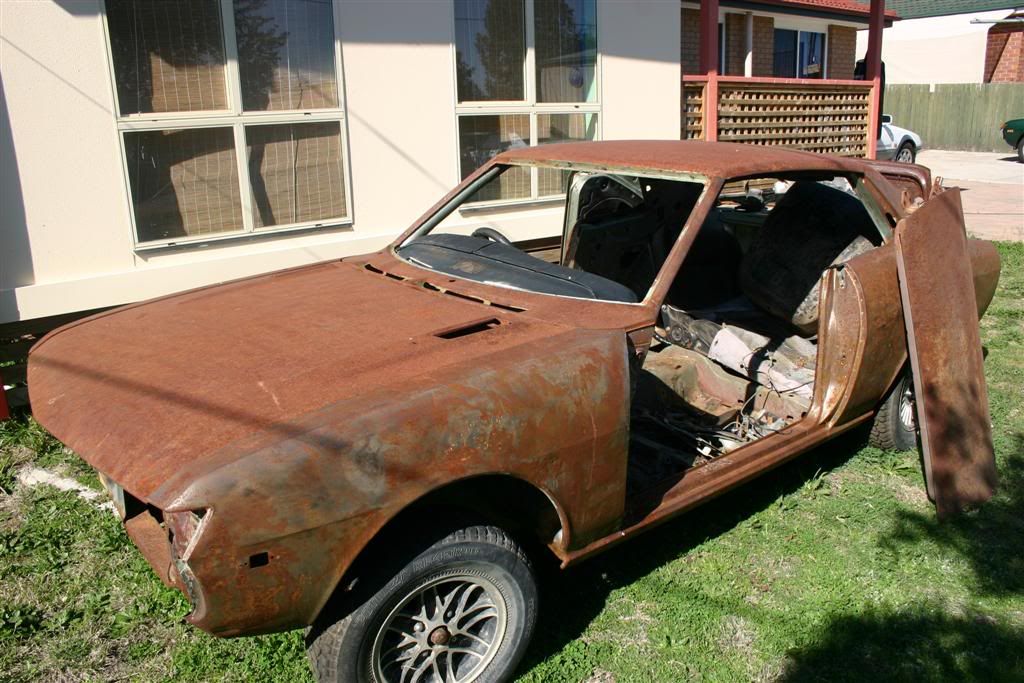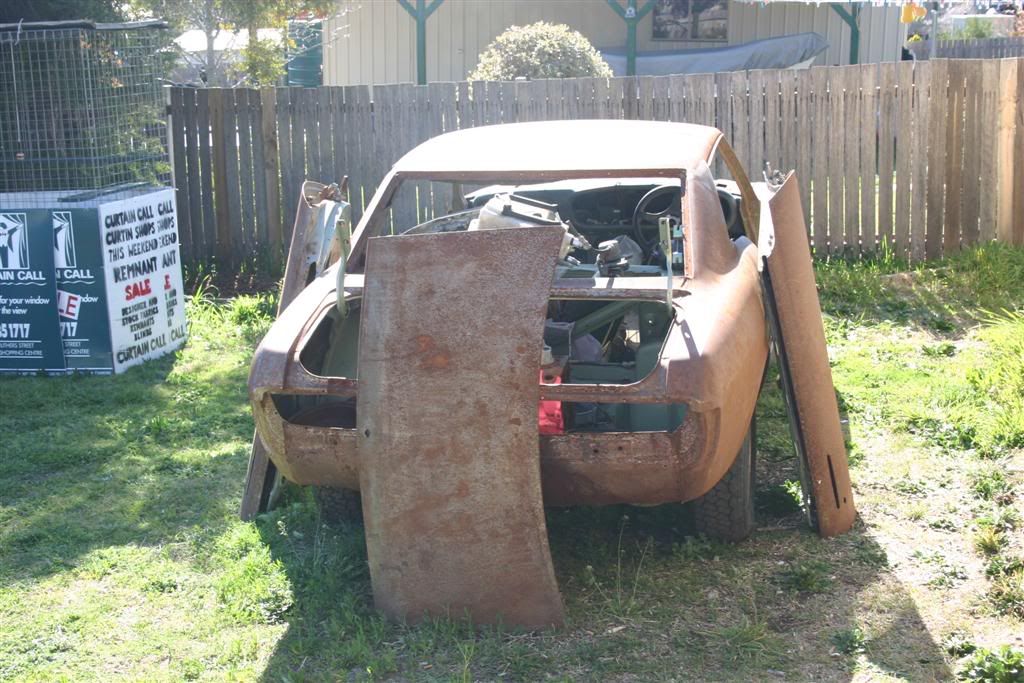 Red RA28
Never impulse buy....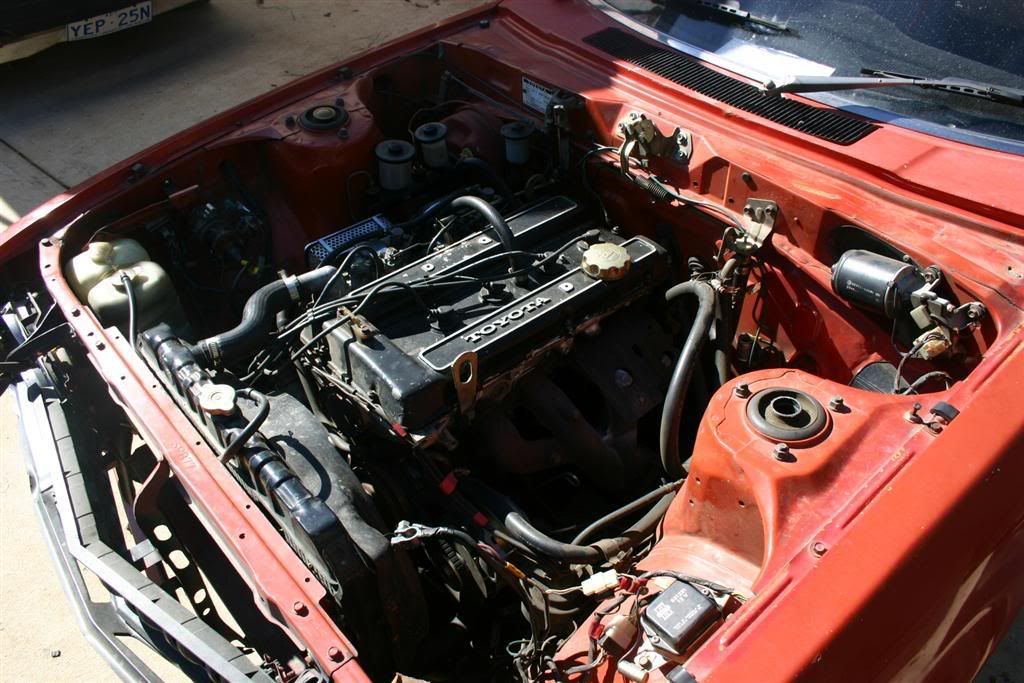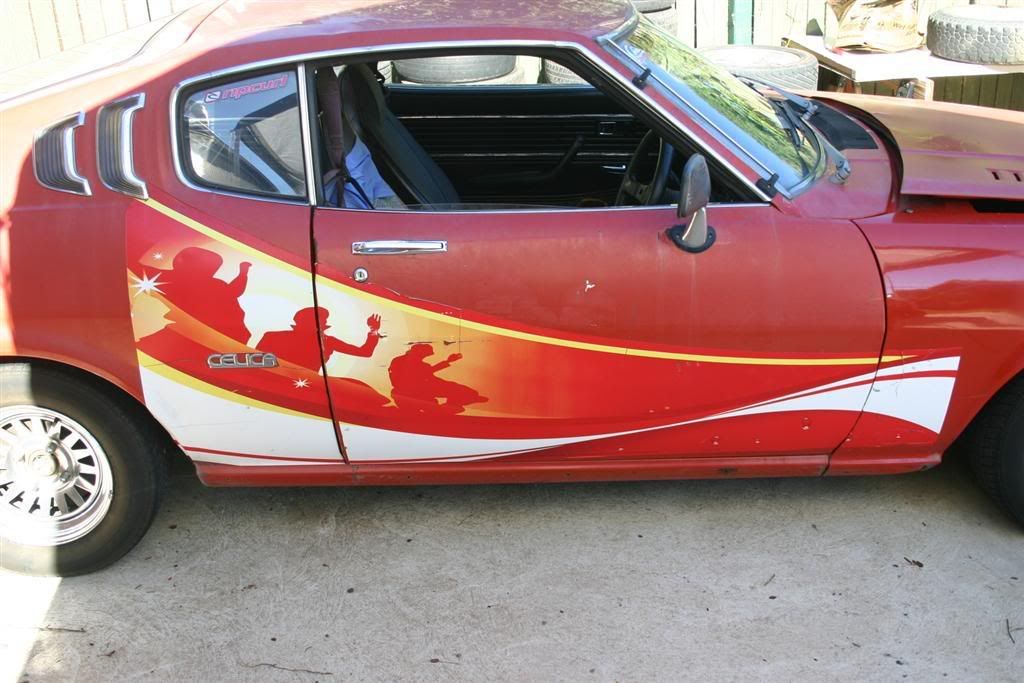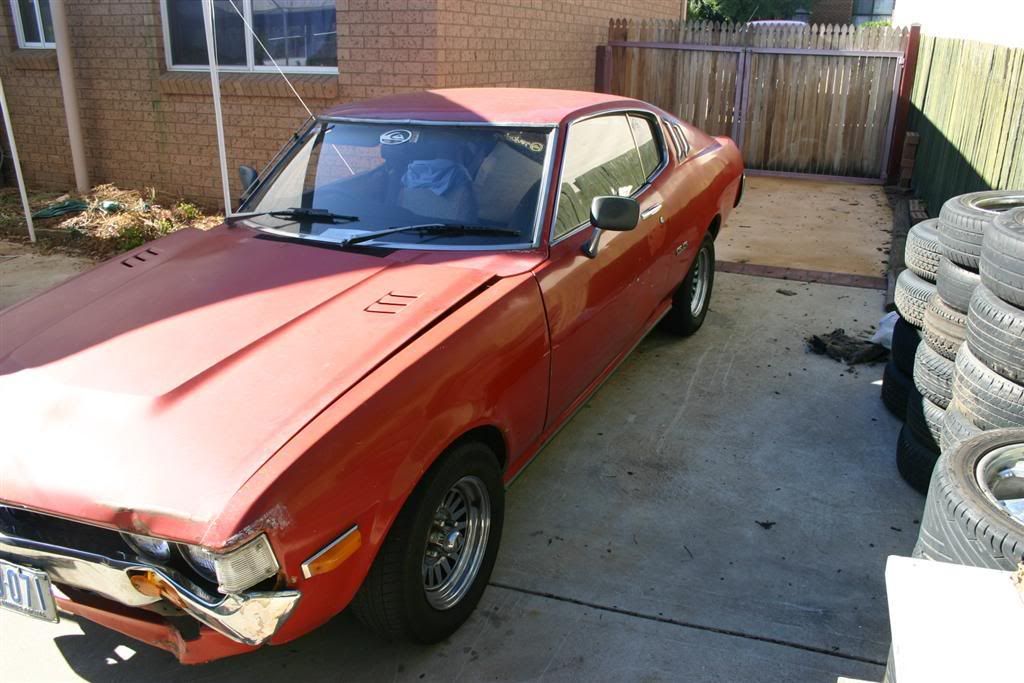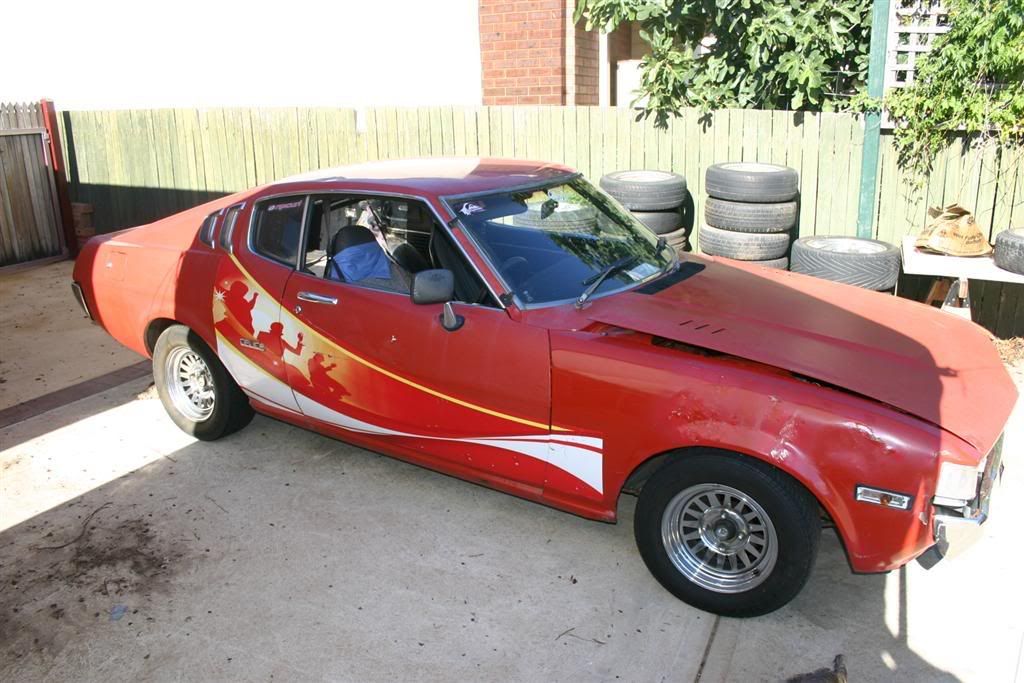 White AW11
Still one of the best daily drivers i've had yes it used a bit to much fuel but god it was fun while using it.
Had to sell it to fund the family car with more than 2 seats...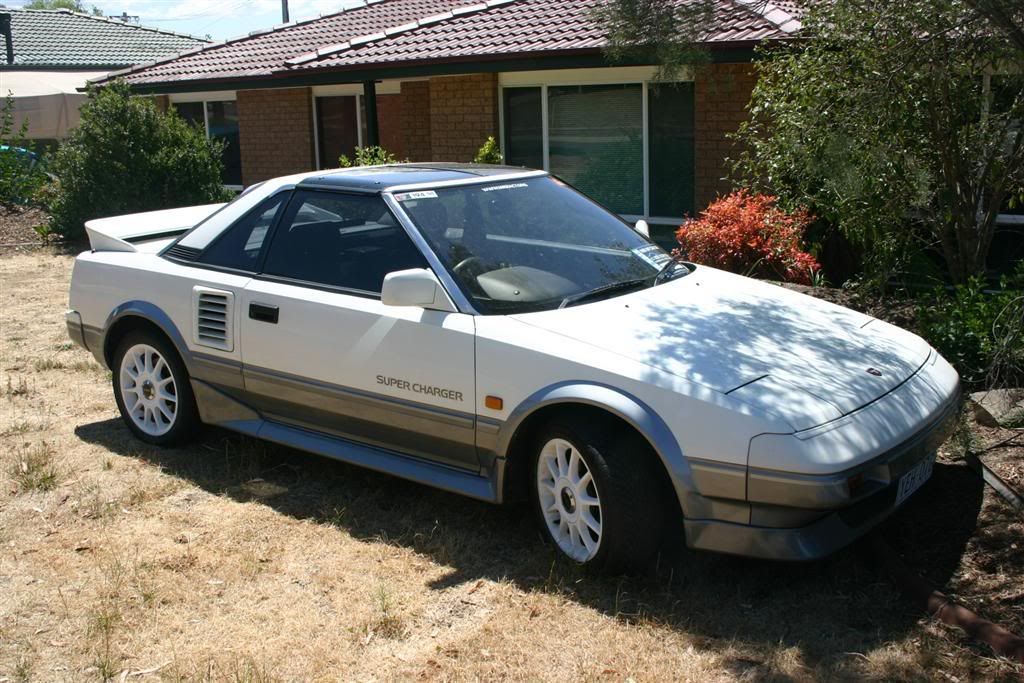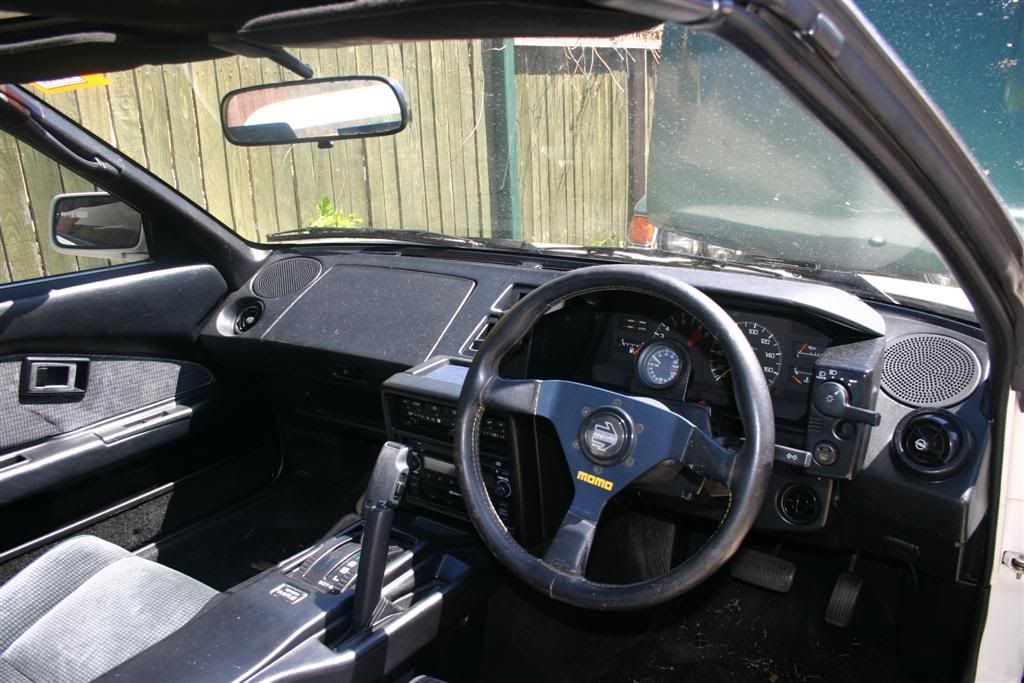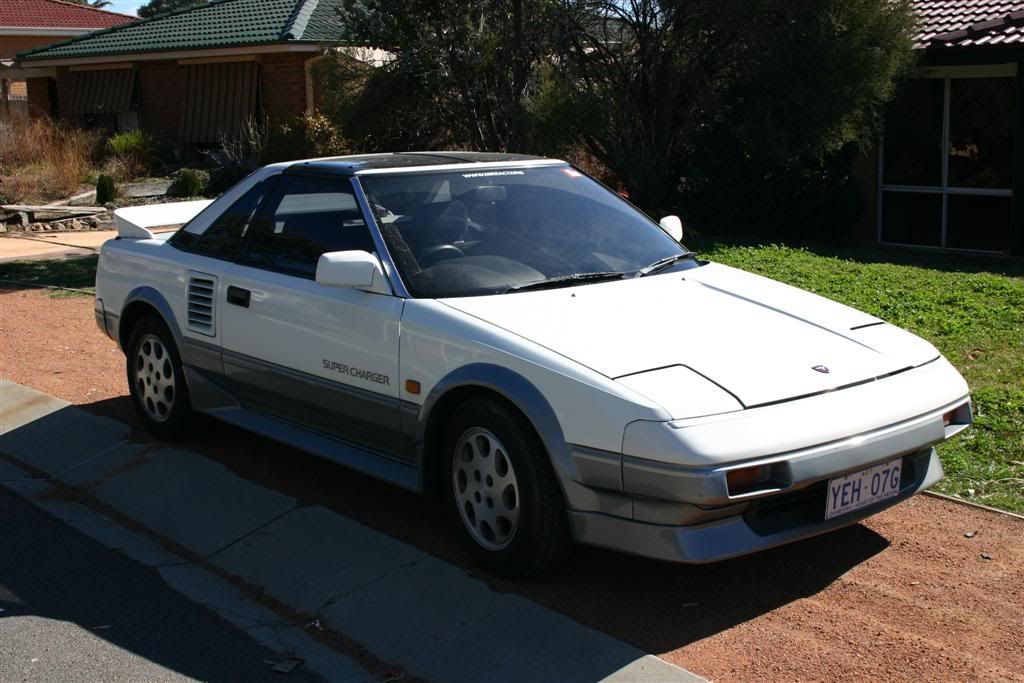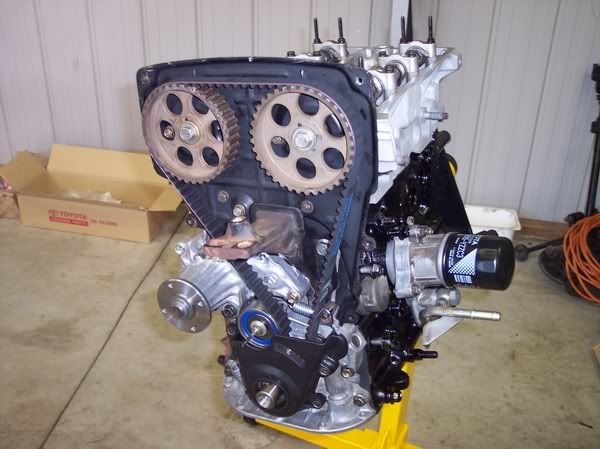 White RA28
Bought with a mate to build a mini mustang replica turns out there is such a thing as too much rust...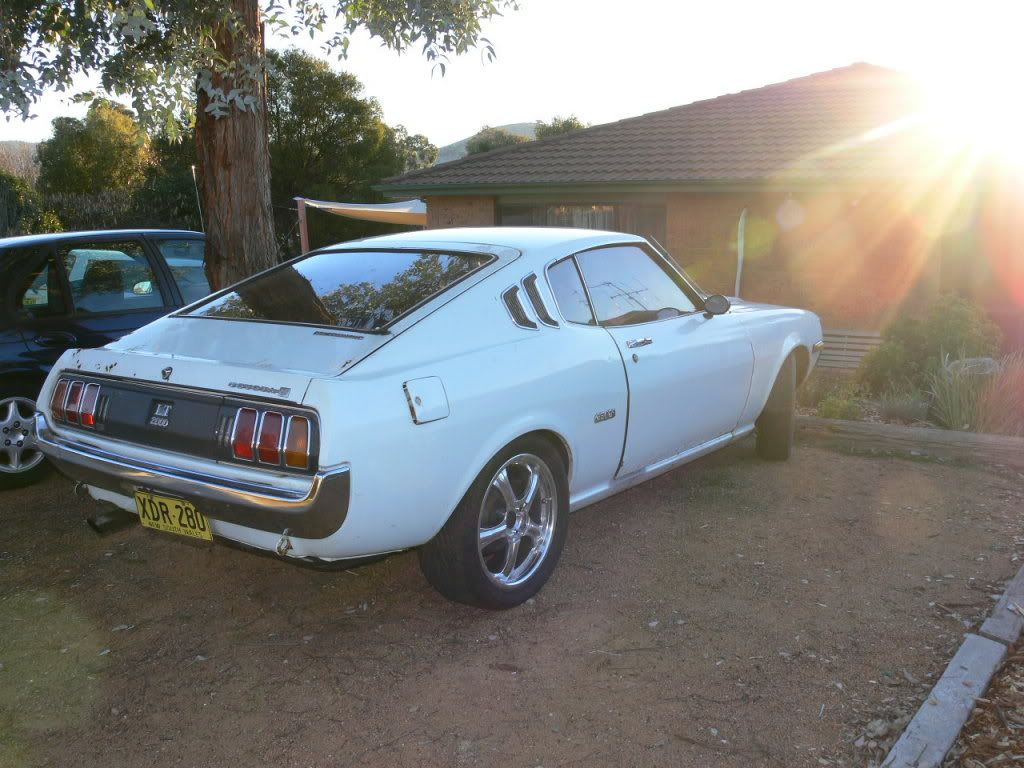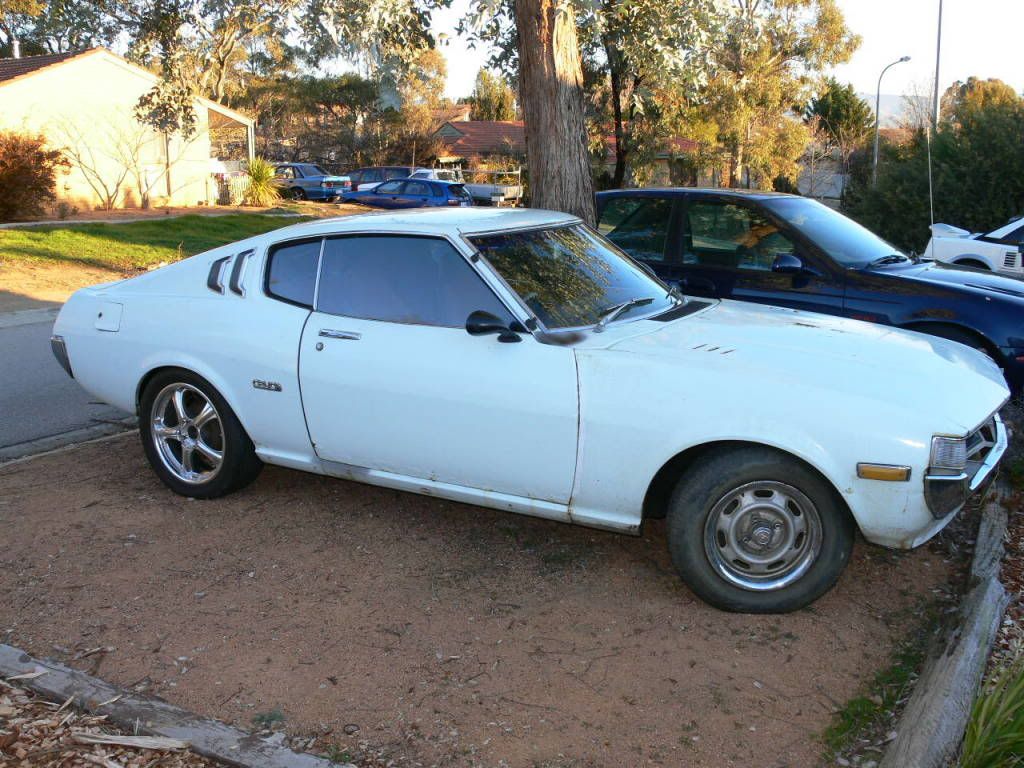 White TA22
Saved this one from a bunch of teenagers on Ebay. Was originally built to complete in the Cancer Council outback rallies unfortunately by the time we got to it the Teen's had already done too much damage on top of the rust starting to come through. The worst part was when they explained that it didn't have a bonnet cause they had strapped a mattress on it, tied it up to a 4wd and used it a land ski.....
Retards...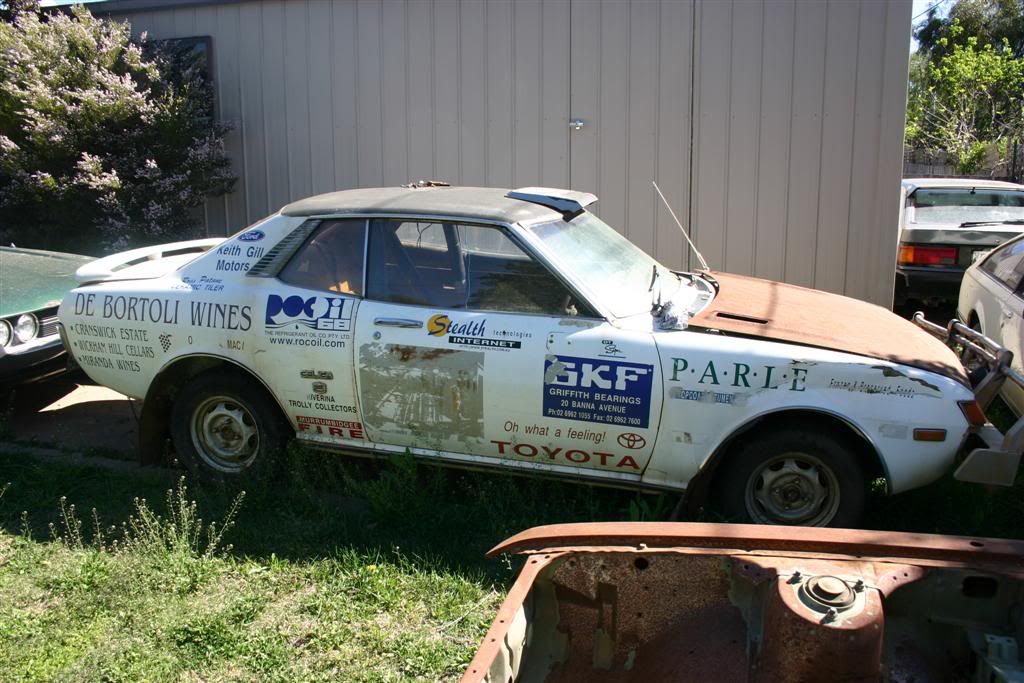 Yellow KE20
Was a race car project that i bought for the 18RG. Was a very cool little car i'm pretty sure it now completes in junior rallies.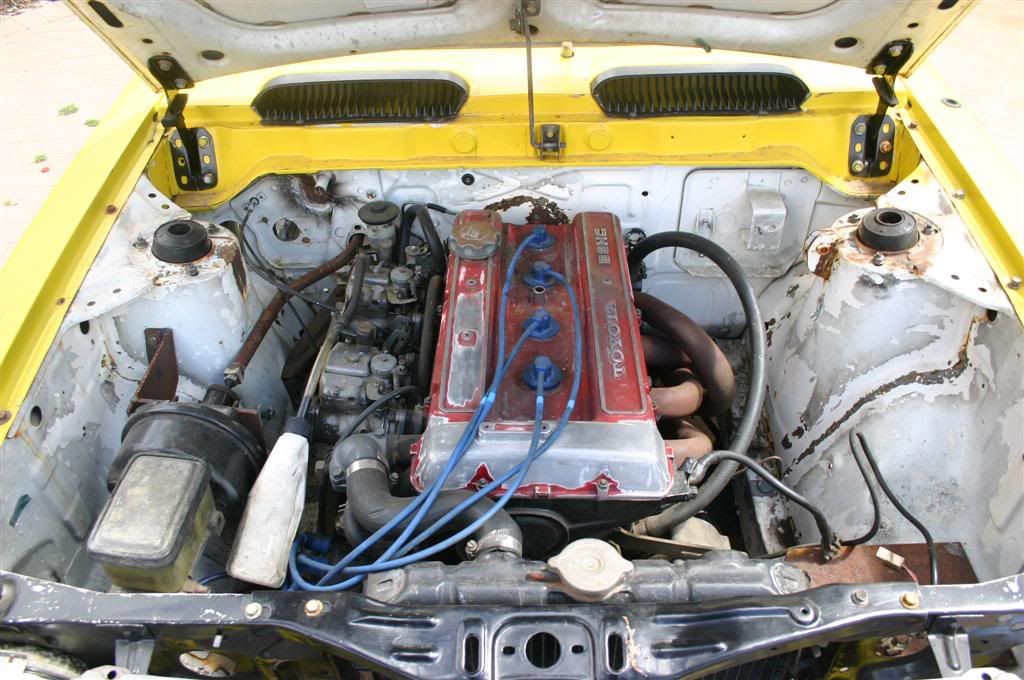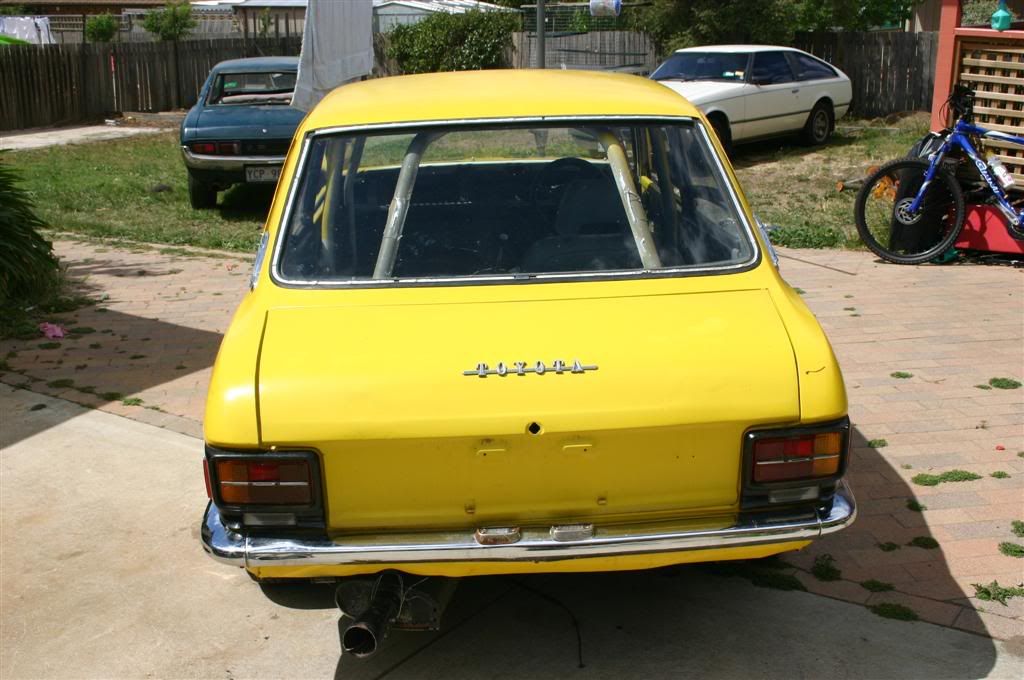 Yellow TA22
My venture into the world of professional racing....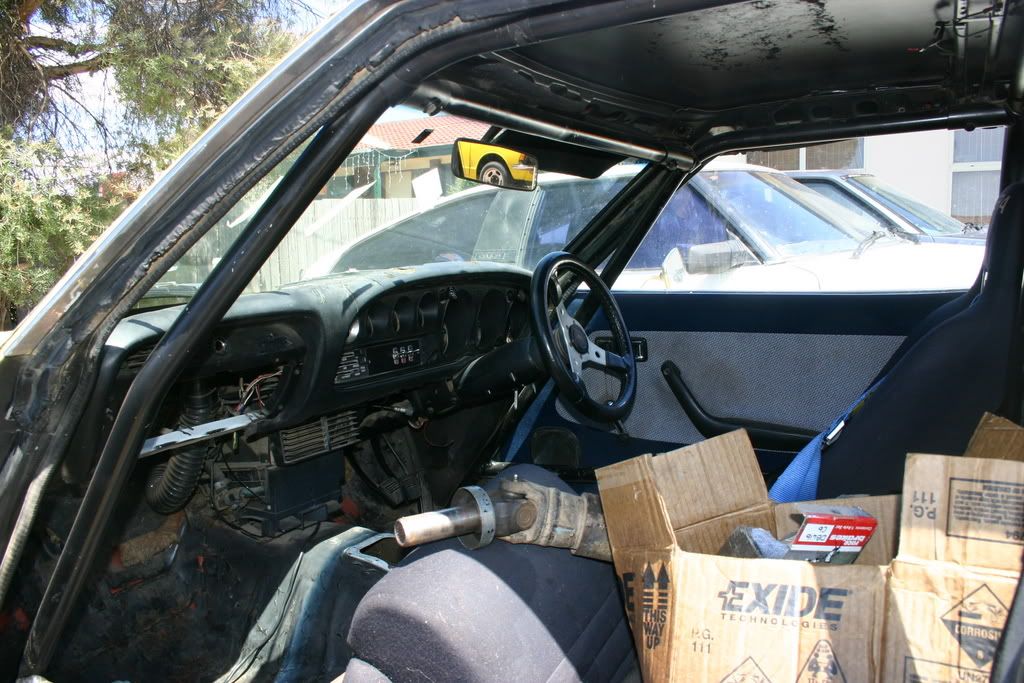 Light yellow TA22
Was a great little get around but the auto was horrible and nice gent from Sydney bought it and i'm pretty sure it got him hooked on Classic Toyota's.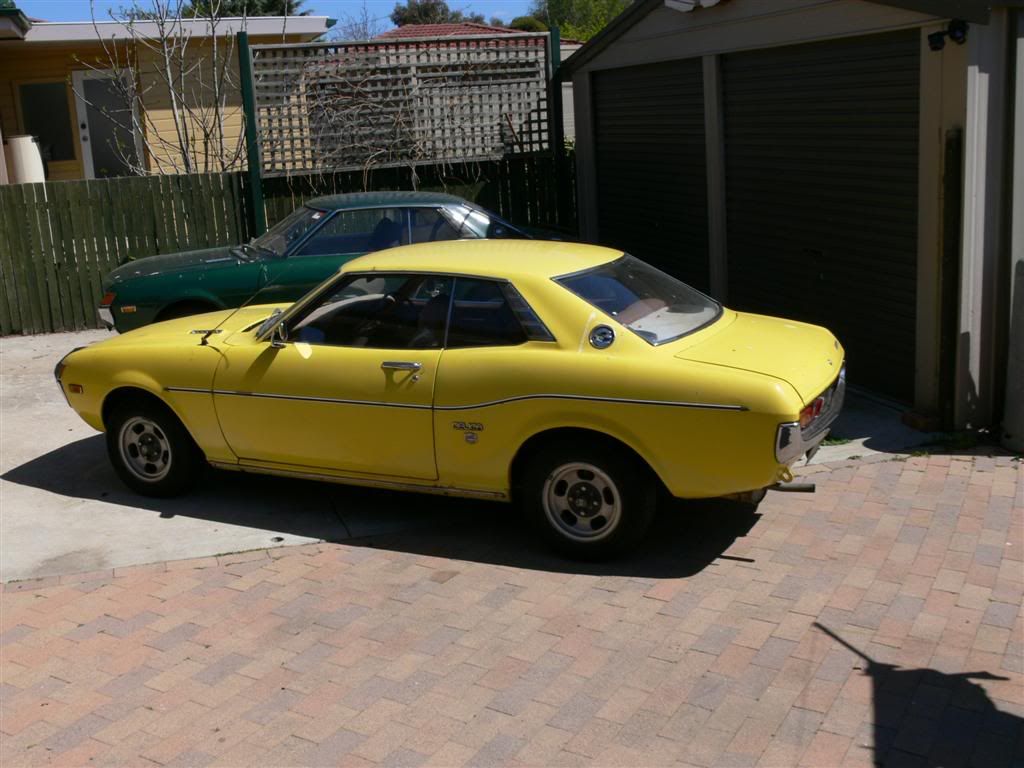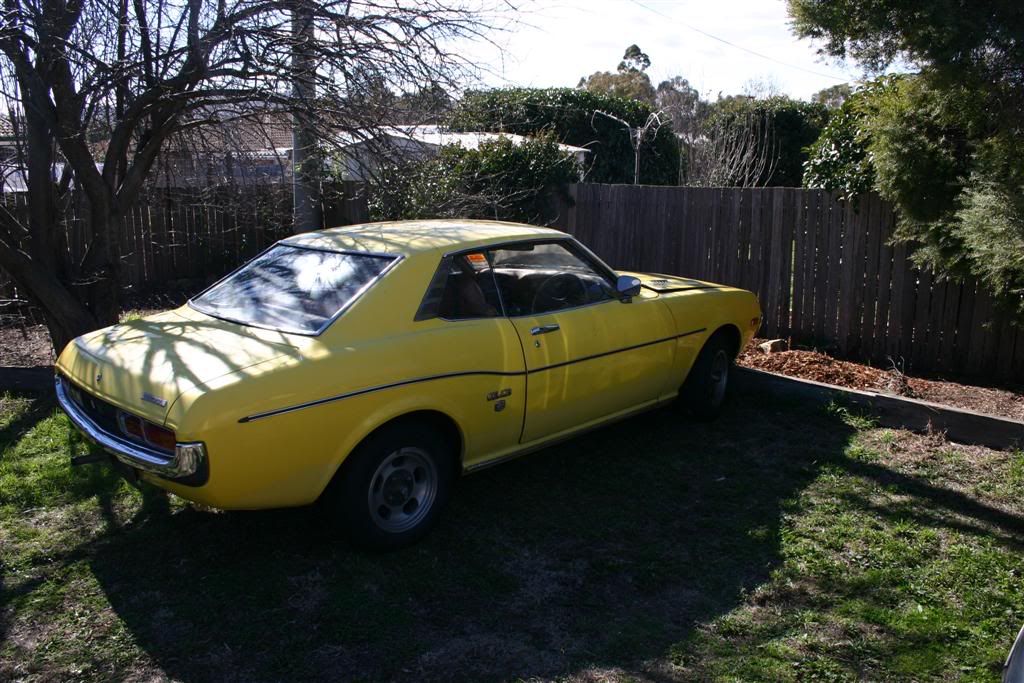 1974 TA22
Far left in this picture was only at my place for two weeks before one of the club guy's had convinced me i already had enough Celica's a couple of bucks later and it was his.
1972 TA22 Toyota Celica Maroon.
Car i bought for my son (who is 2) so he could have a Celica to match his dad's. reality set in when i realized i would have to store it for ten years...
Sold it to really good family friends (wife and husband) who are going to do it up as a joint project.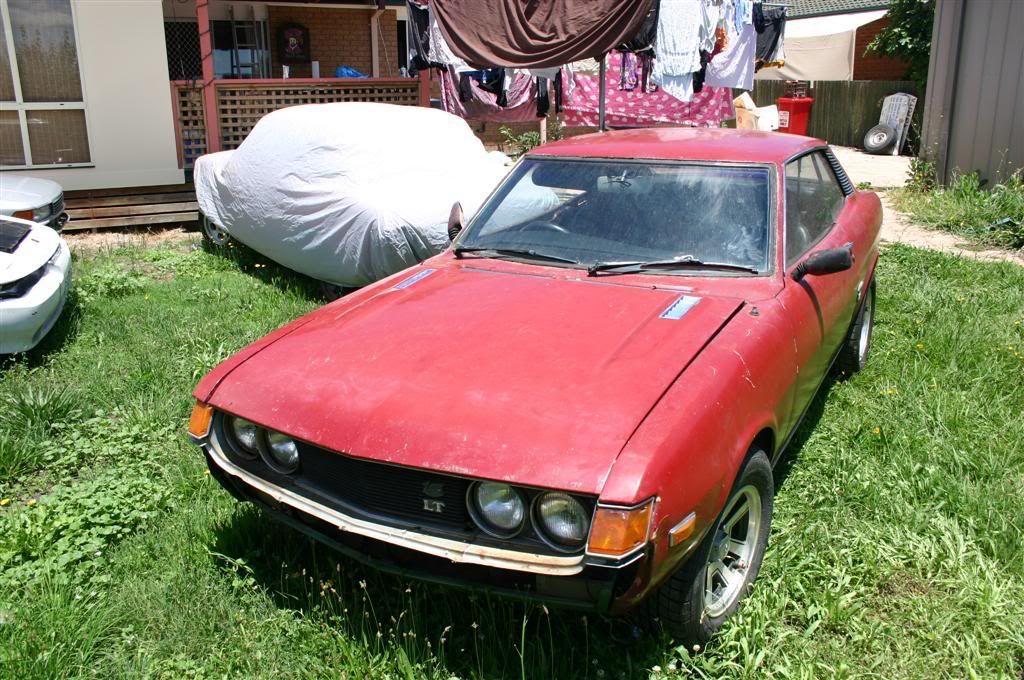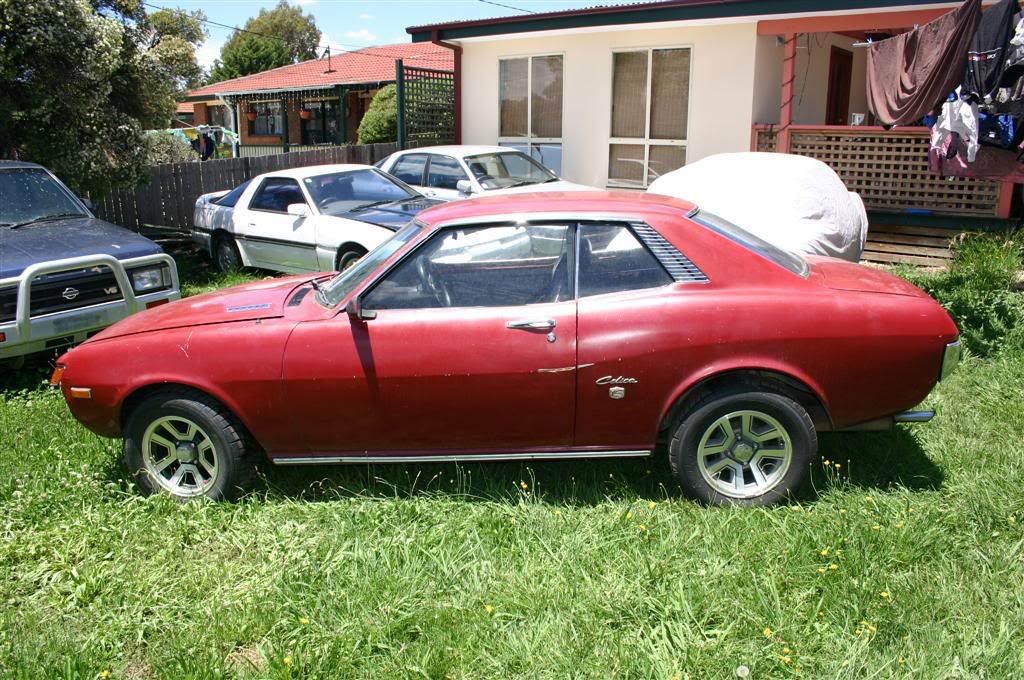 1981 RA40 Celica
My taste of the darker RA side...
I bought it for my little sister and while she had it i managed to shoe horn a nice rebuilt 18RGEU engine in it running a Haltech ECU.
Angry 18RG's sound awesome.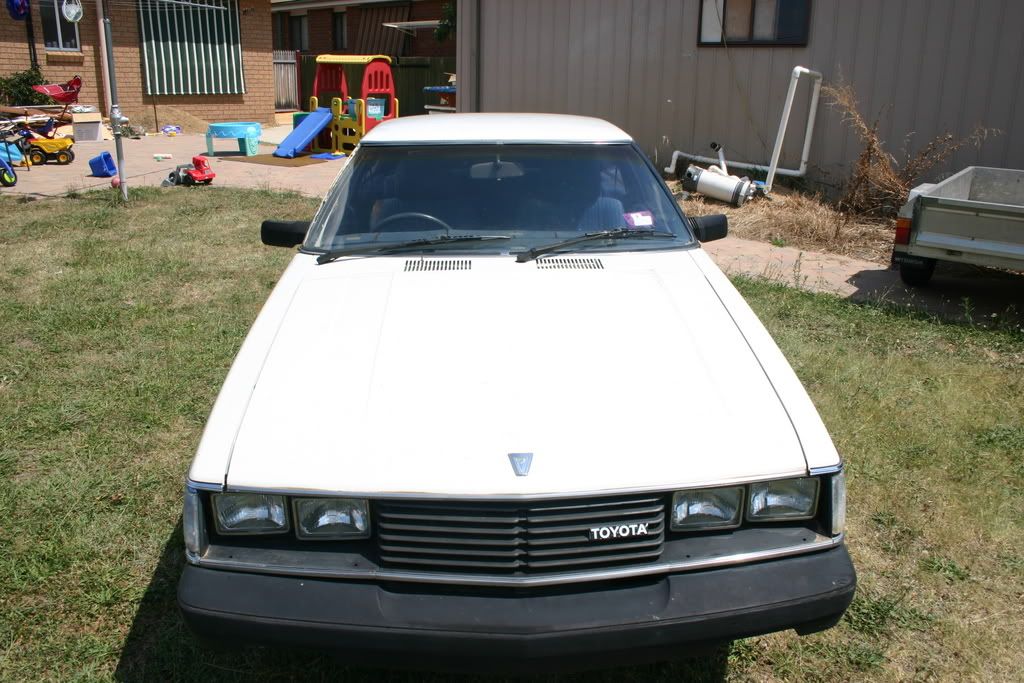 1988 ST162 Celica.
My older sister also wanted a car but something less classic so i got her this and she loved it till it shat a main bearing and having massive over heating problems...
Got it back from her fixed all the issues and sold it for her as she had moved to Japan.
It was quite a good car fun to drive but the front wheel drive sucked..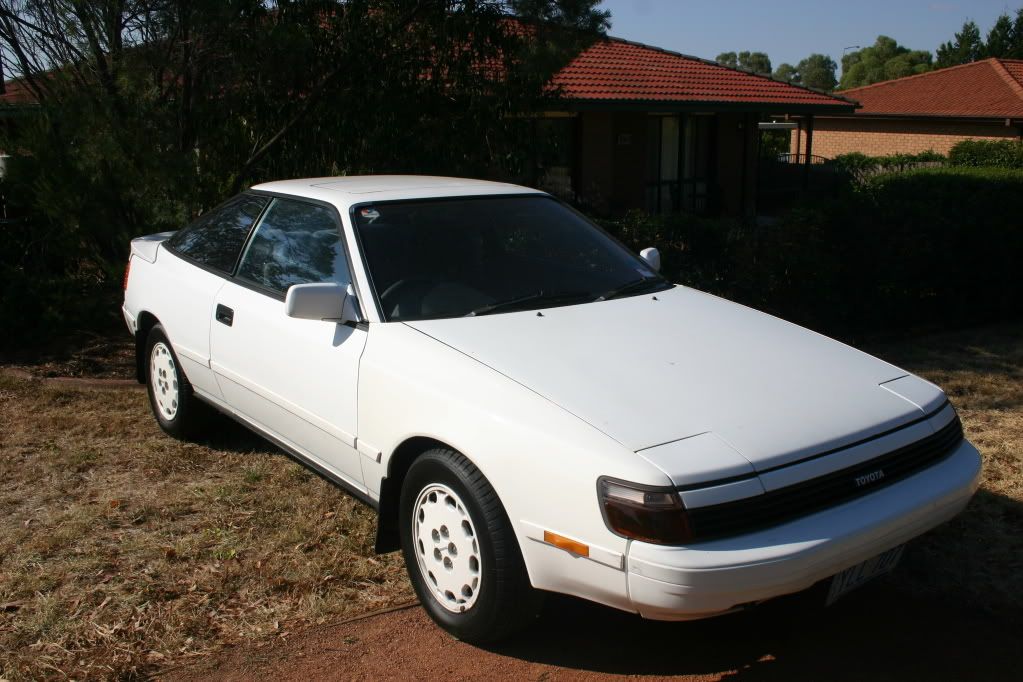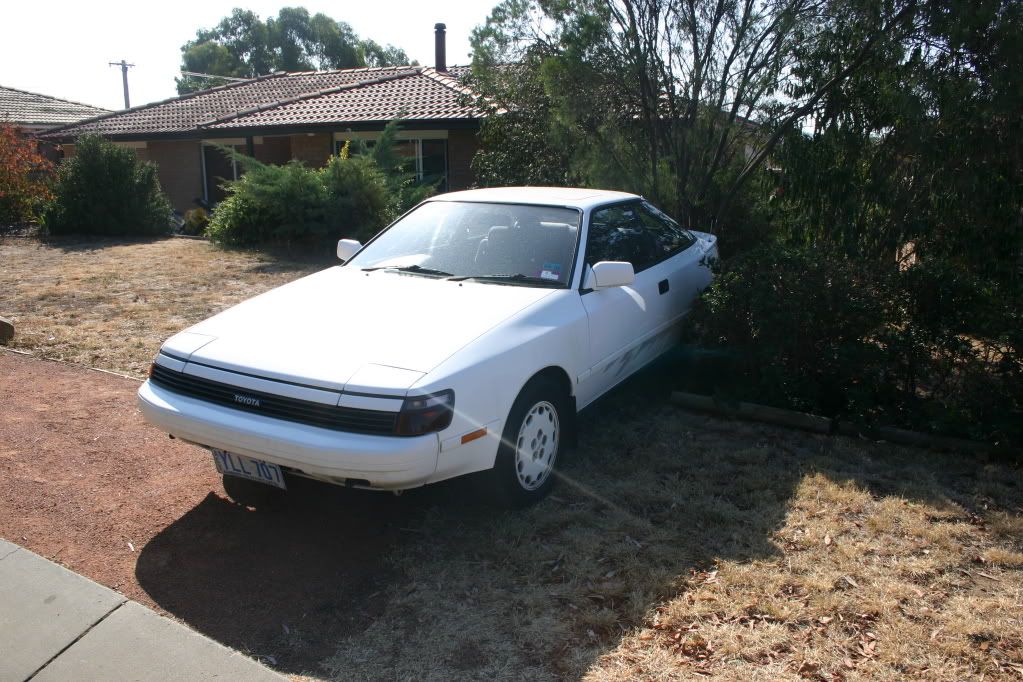 197? MX23 Toyota Corona Mark II
Not sure why i bought it and yet i really regret selling it....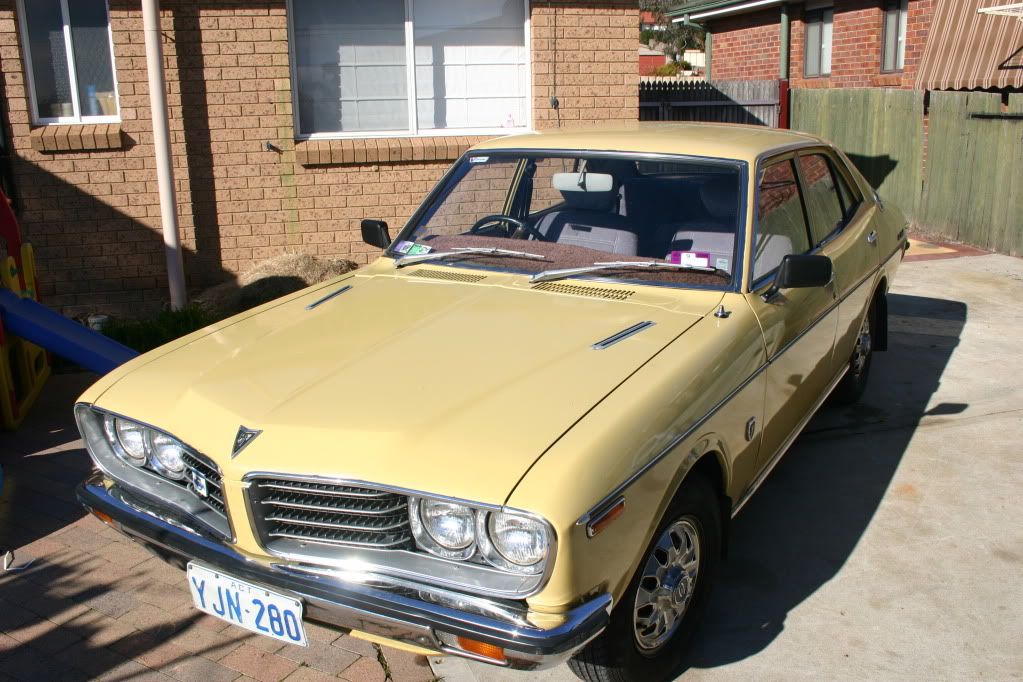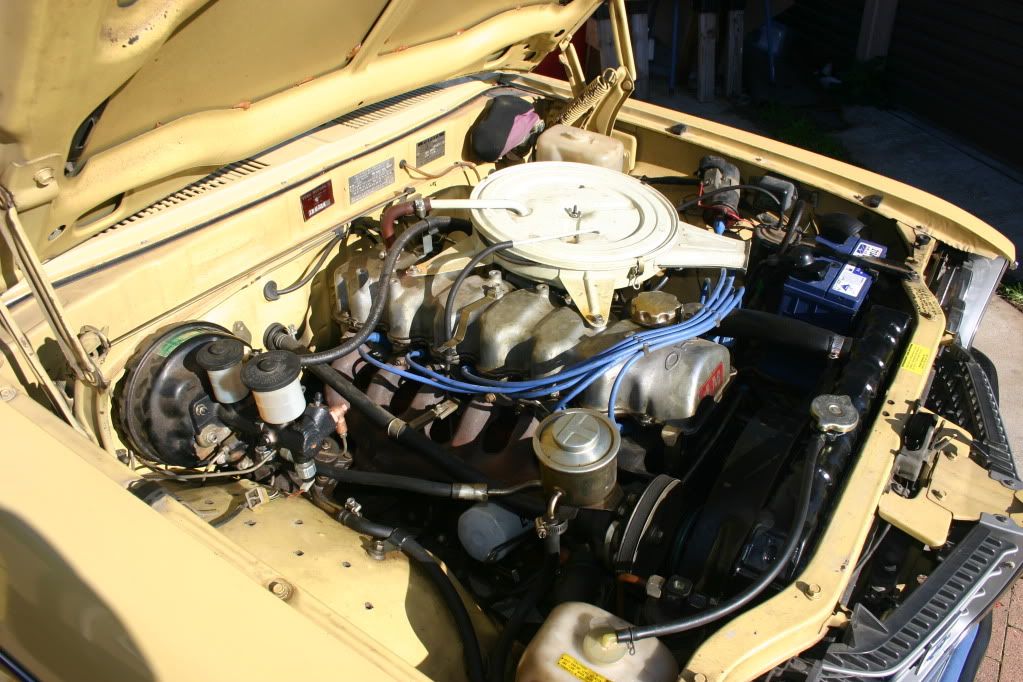 60 series Land-cruiser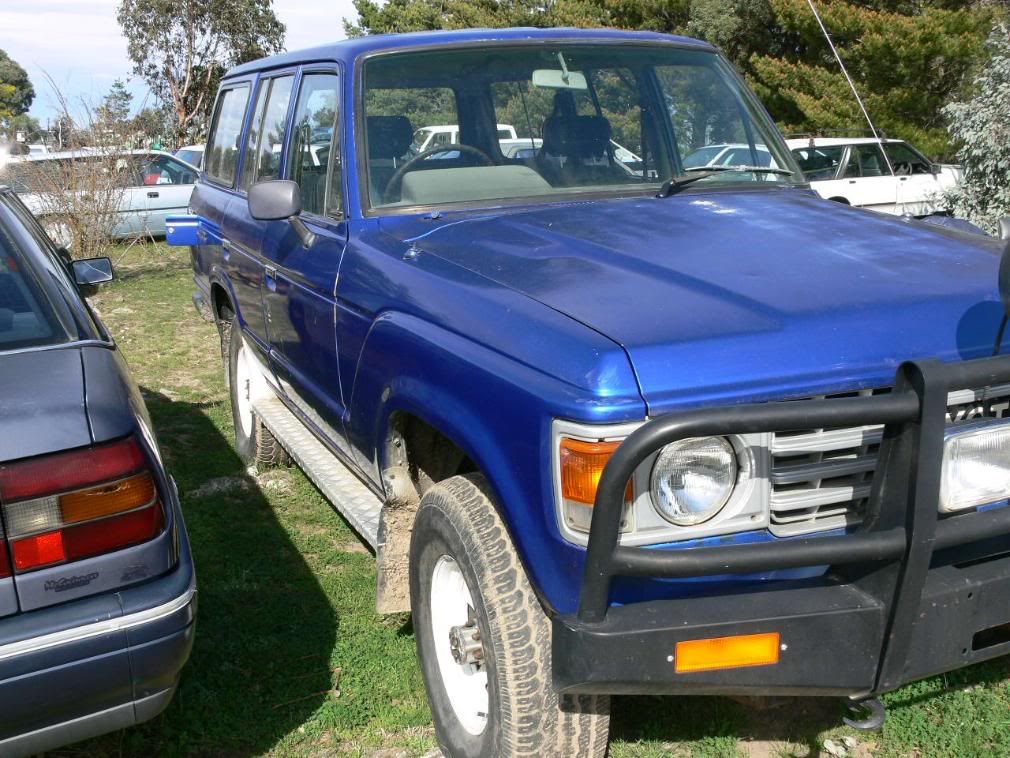 MA71 Supra
1986 ST162 Celica
1987 ST162 Celica - parts car
1987 ST162 Celica..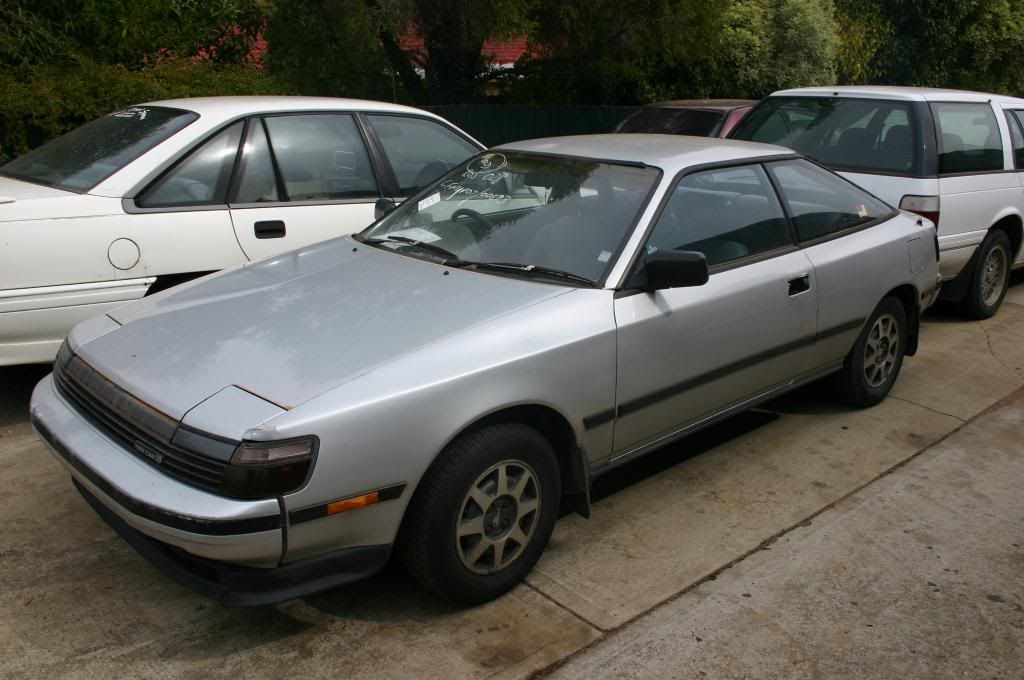 75 Series Land-cruiser camper.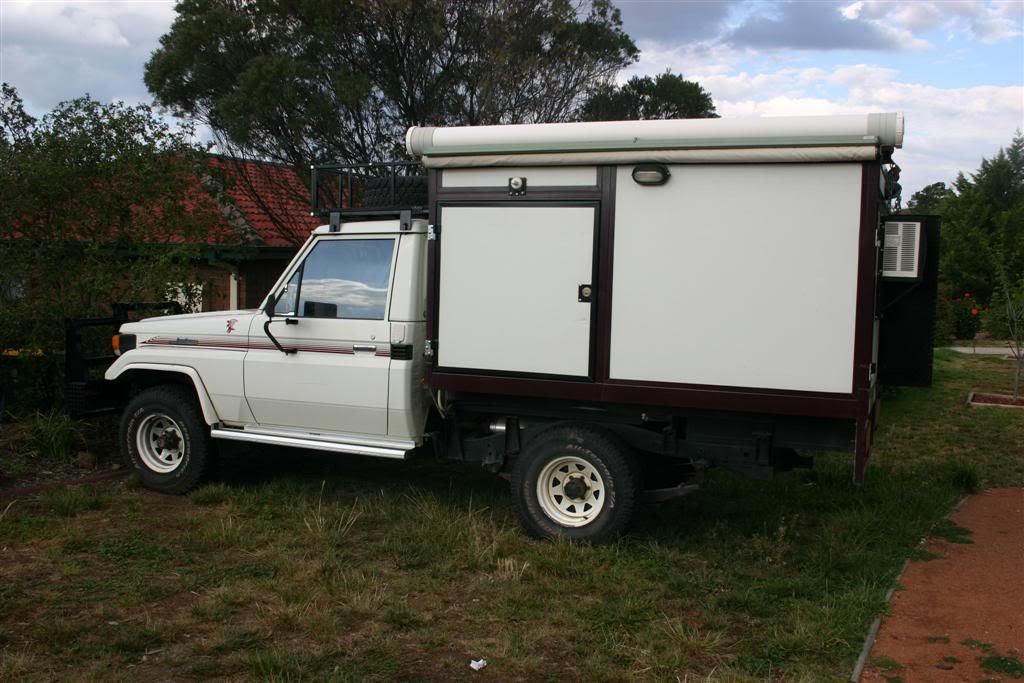 60 series Land-cruiser.
1971 RS56 Crown Ute.
sold now to a 50 series Crown nut but i'm really annoyed the wife made me sell it....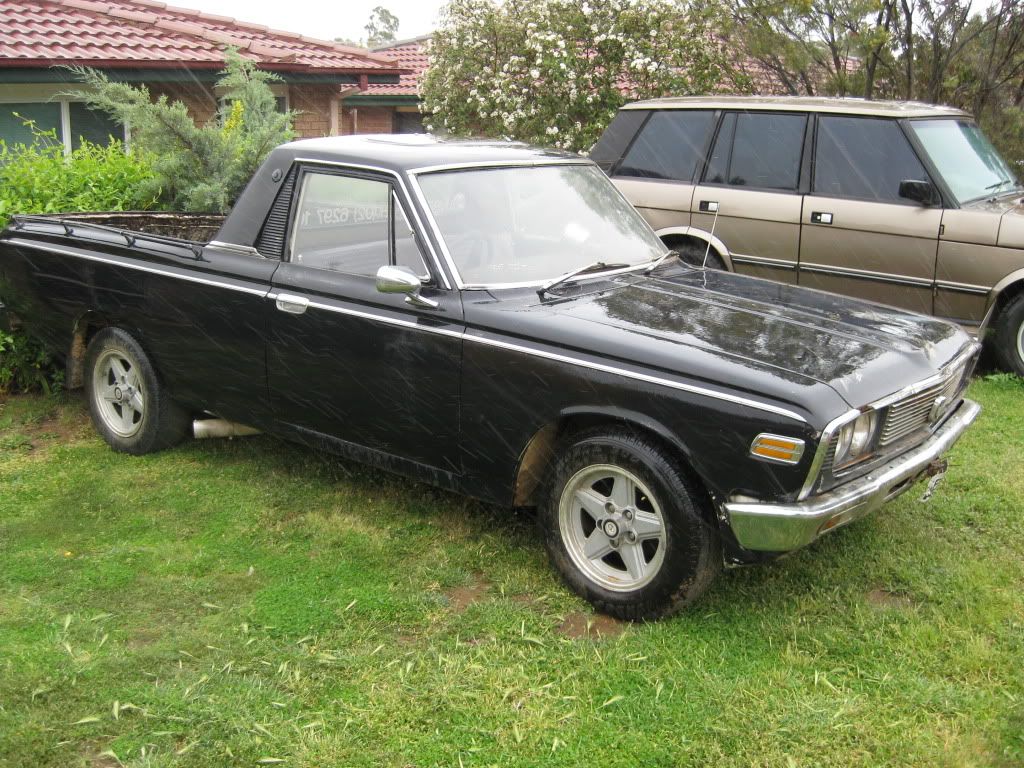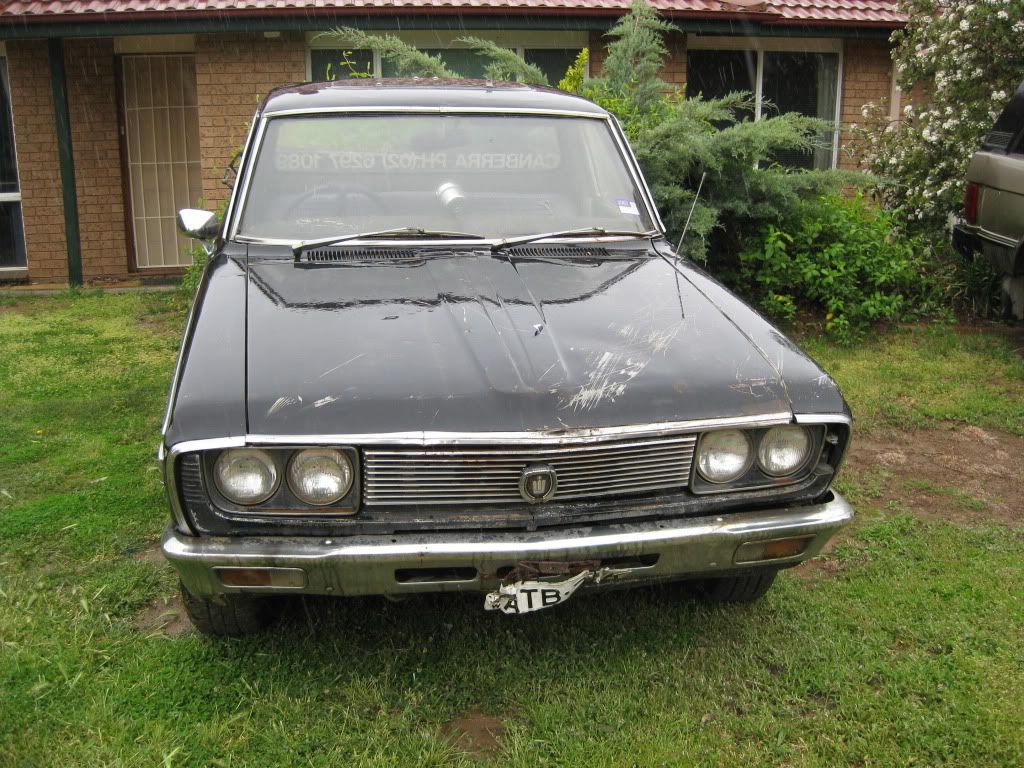 1964 MS47 Crown Ute
Still have this one but it is for sale due to moving overseas.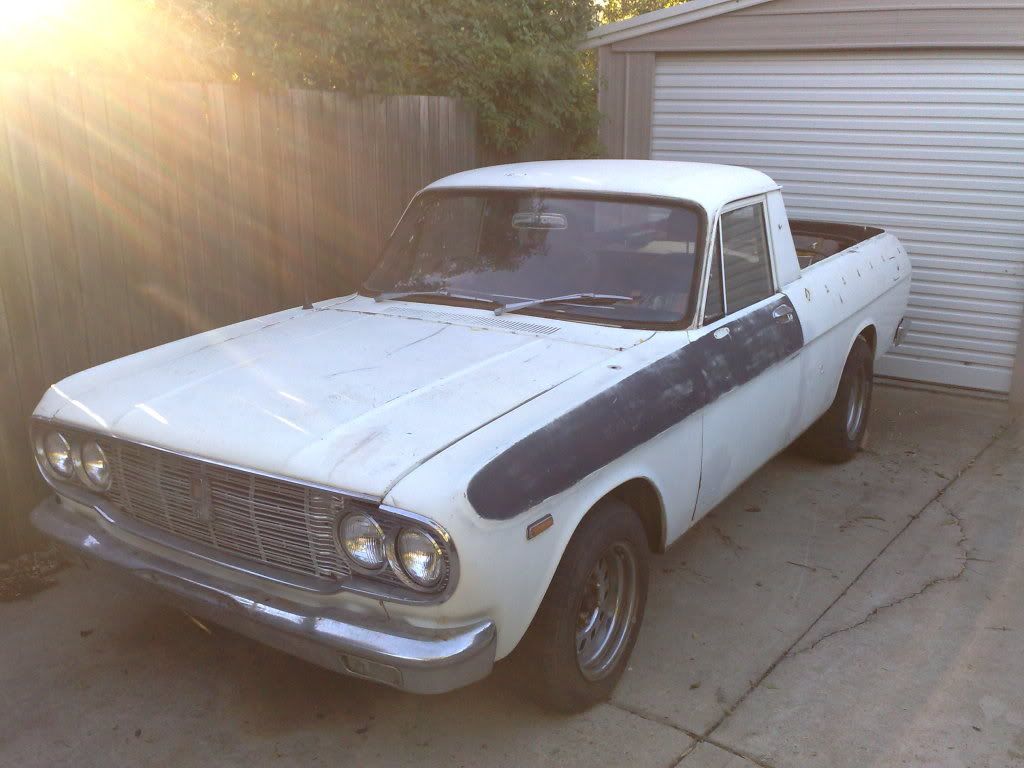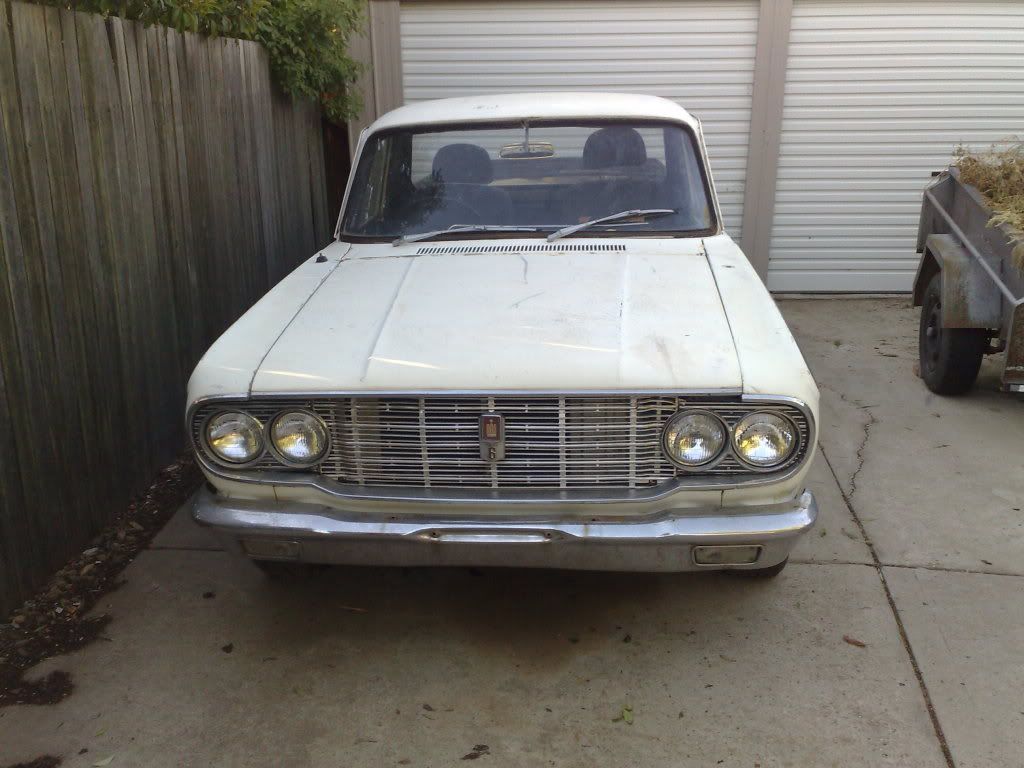 And that about sum's them up i'm sure there have been others that i don't have any pictures of but you get that...
Cheers
Jeremy