I love period correct aftermarket stuff, so whenever I get my hands on something I'm always interested in how it works and what exactly it does. This little guy was pulled off my Bellett, but it's not the first time I've seen one. My old Hakosuka project had one on it too.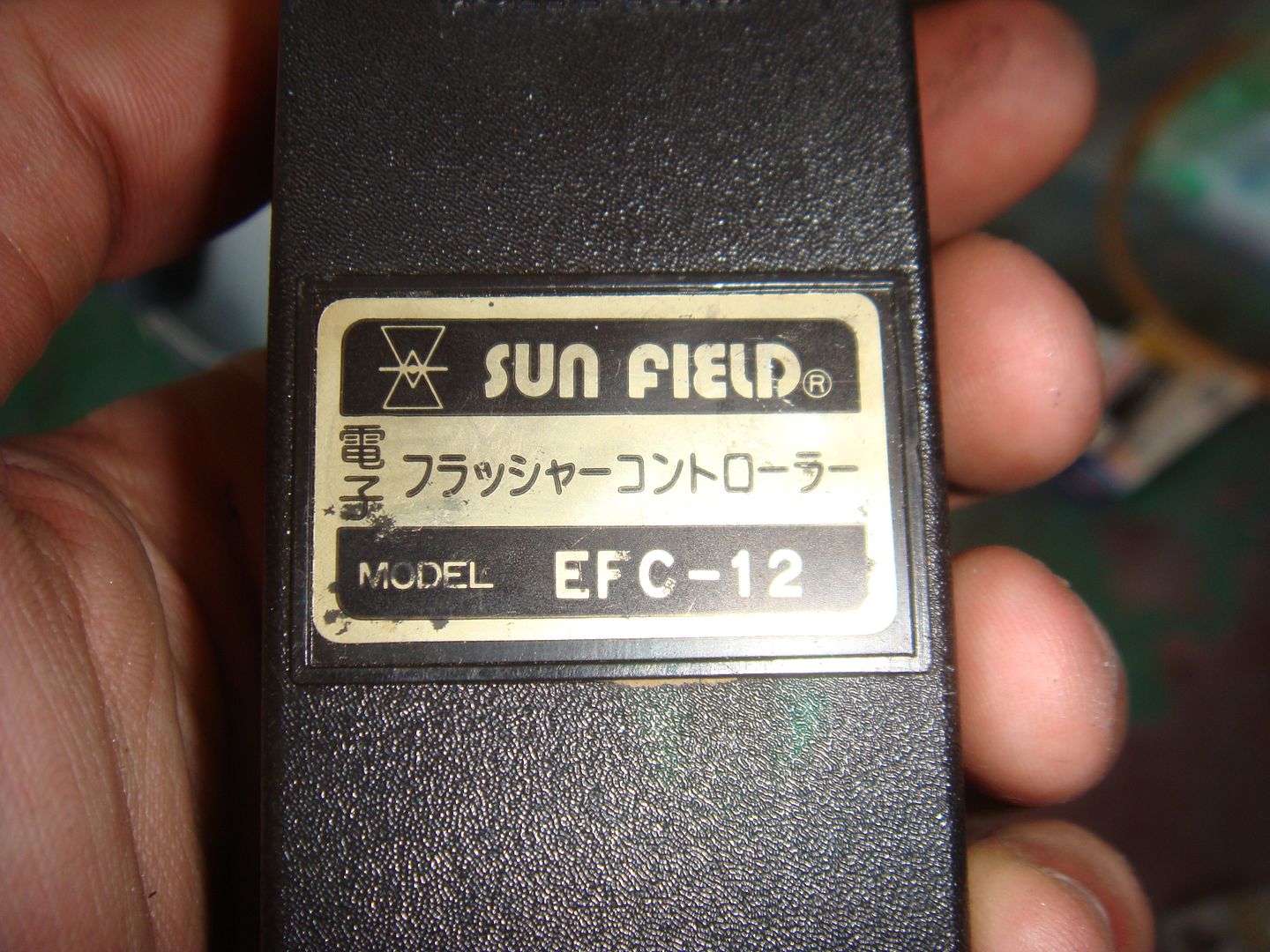 It's a Sun Field EFC-12 Electronic Flasher Controller. On the front you've got a knob that you can turn from Normal to Rally to Race and a little LED.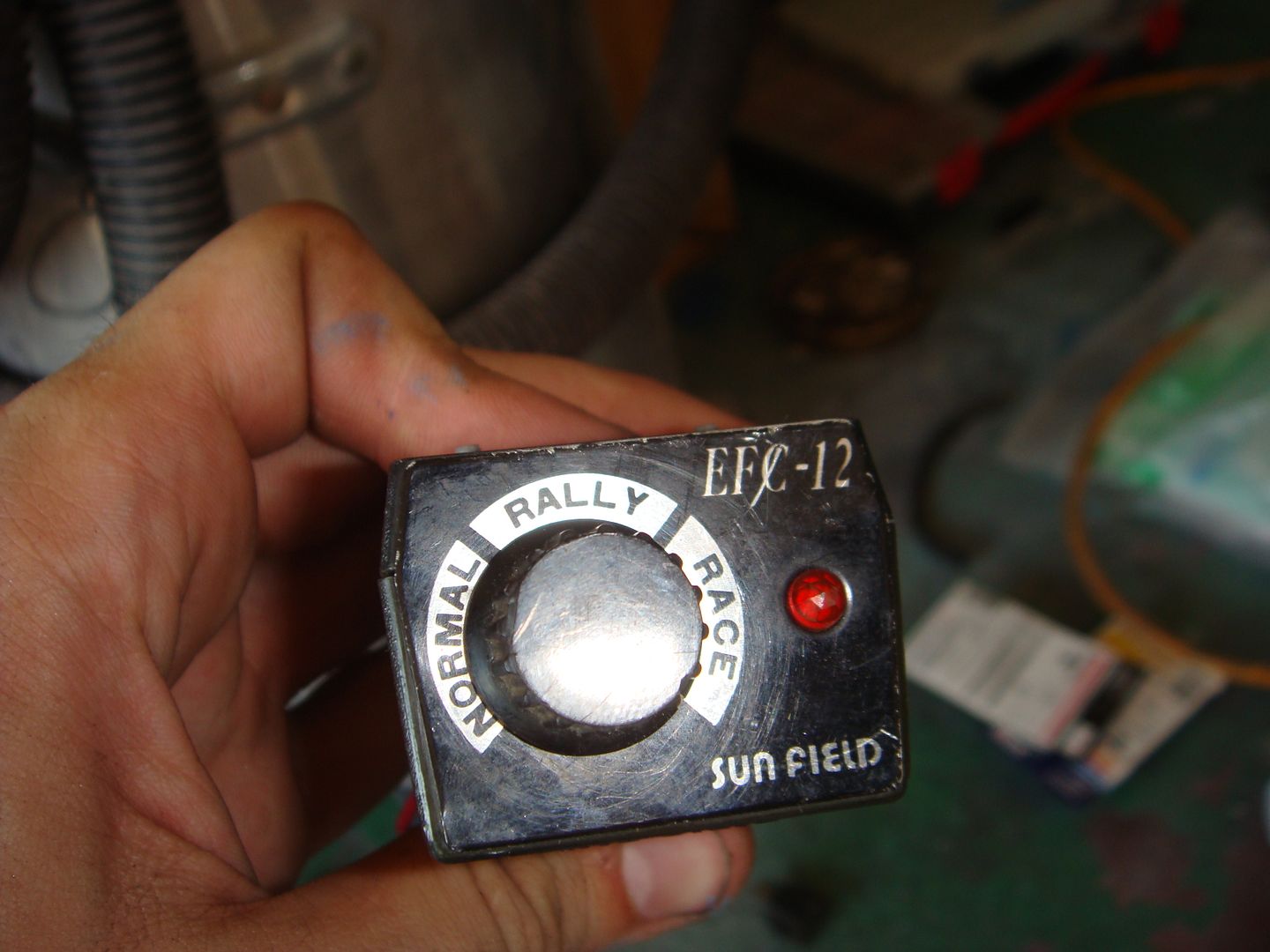 It's got just three wires. Presumably and input, an output and a ground.
I asked a few people about what it did and the nobody really knew. One person ventured a guess that it was a controller for the speed of your blinkers, but that didn't seem right to me. I couldn't figure out why you would need different speed blinkers for a rally stage or on a race track.
So I did some digging and it turns out, that person was bang on the money.
According to this guy's website, you can adjust between 60 to 120 flashes per minute.
http://minkara.carview.co.jp/en/userid/ ... parts.aspx
A further search on Youtube yielded someone demonstrating the use with a much newer IC version built by Kitaco.
http://www.youtube.com/watch?v=wJ2fS-1PqJg
Having figured out what it was, I wanted to see how it did what it did. So I cracked it open for a look at the guts. Popping off the backing plate you're greeted with a wonderfully old school looking circuit board.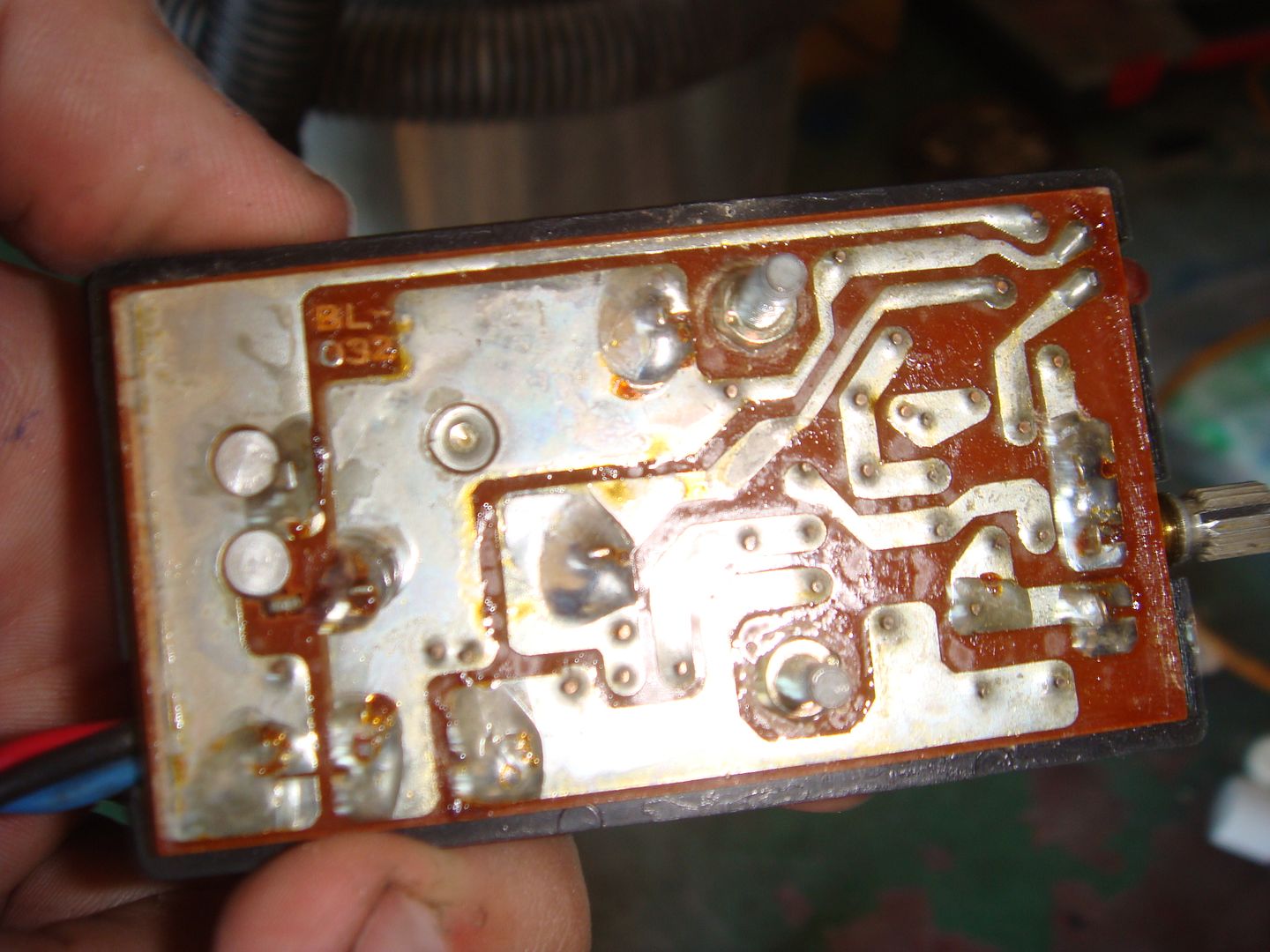 With a little more work I had the whole thing apart.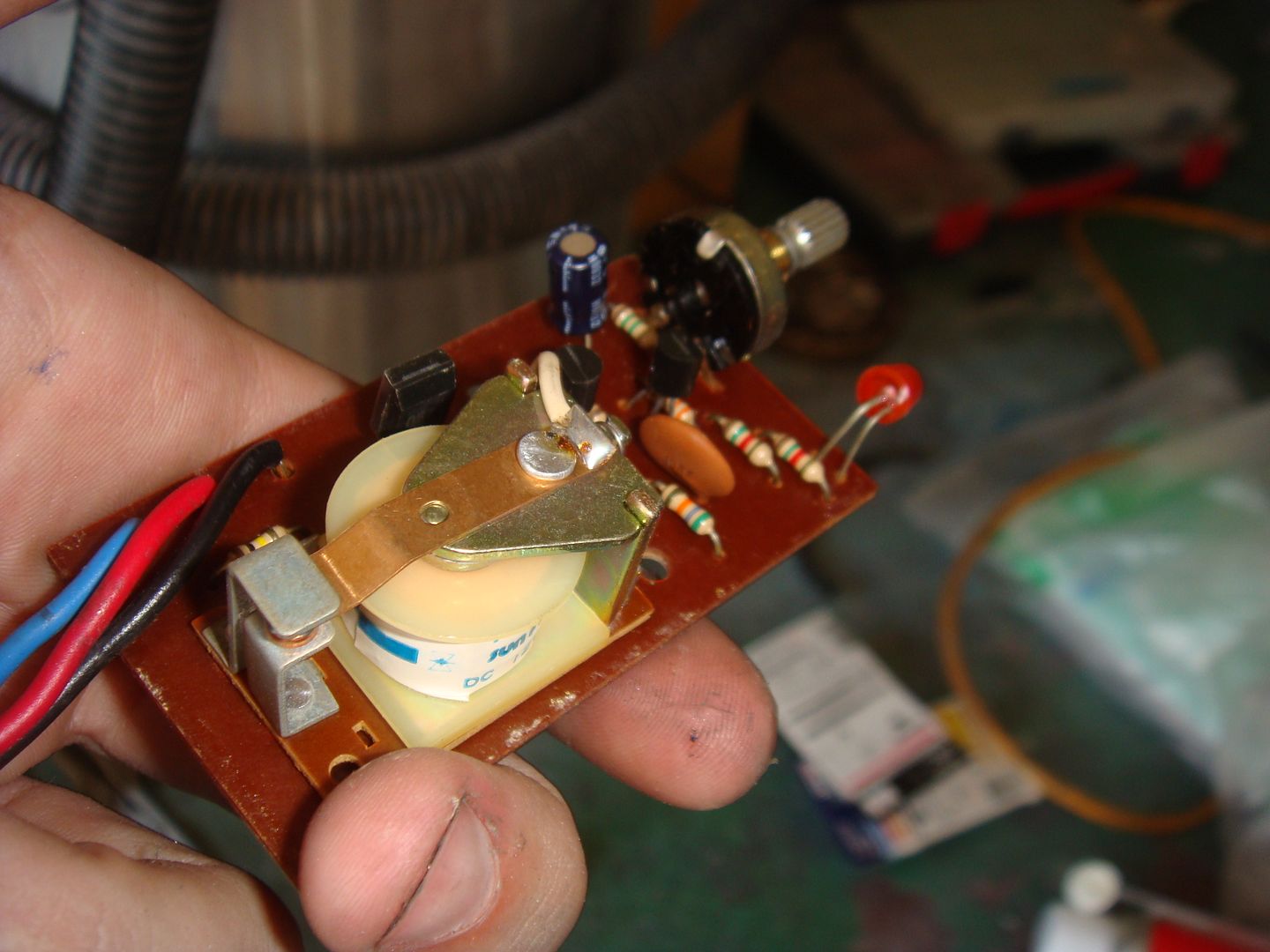 Apparently, you replace your factory relay with this and you wire it up just as you would a normal flasher relay. Now, if I'm right in remembering, most cars use a thermal flasher relay. In other words, when current passes through it, it heats up a bi-metal strip that bends out of the way, breaking contact and turning the lamp off. It cools down and makes contact again, heating the strip and turning the light on. This appears to replace that with an electromechanical type. You use a variable resistor to control the electrical timing of the circuit, which is then output to the relay that clicks on an off letting full current run to the lights.
An interesting piece of period correct kit that is completely and utterly useless!
I think I'll be putting a normal flasher back into the Bellett.
Cheers,
David