This weekend I'm doing suspension. As you know, the car was way too low when I got it from Japan, and failed its engineering cert inspection initially because of it. The solution was height adjustable coilovers at the front....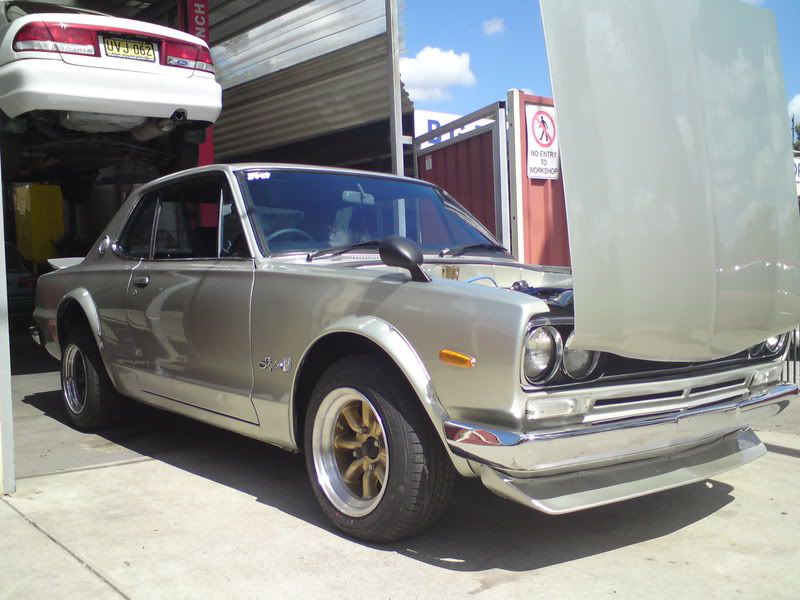 ...and King Springs at the back. These were meant to be lowered springs for the C110 Skyline (ie 240K). However they raised the Hako a whole 9cm, but the resulting 16cm of ground clearance (a bit higher than stock) was more than enough to pass rego.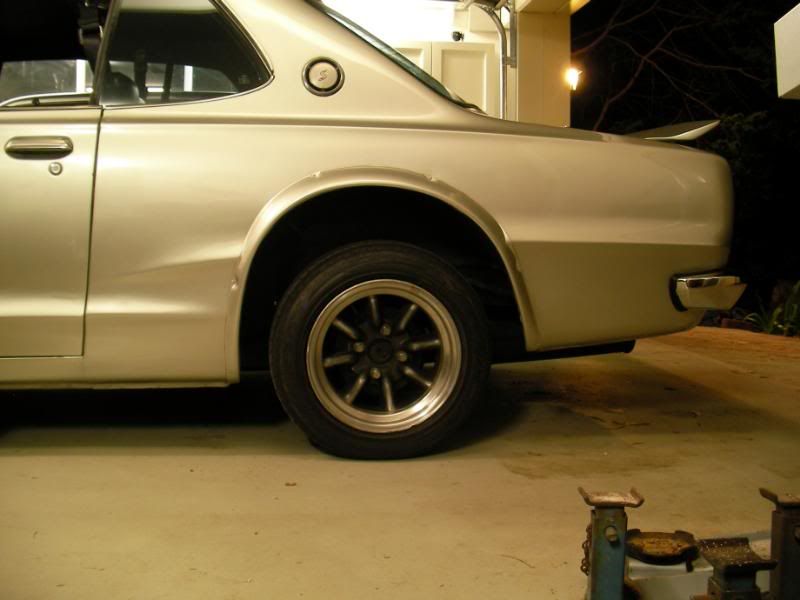 First we start at the back. The Protec-S20 bumpstops I got in Japan were way too short (the shock bottoms out before the bumpstop even touches). So I bought a stick of "Wearlon" which is this hi-strength nylon, and cut off two 25mm roundels.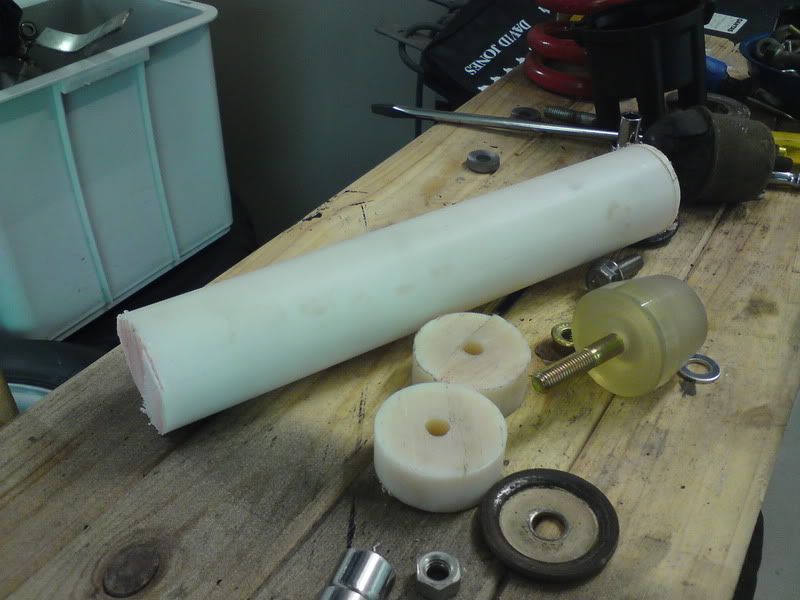 With a suitable hole drilled in the middle, the new bumpstop spacers make the Protec bumpstops only 15mm shorter than stock. The springs are very inboard on the Hako, so 15mm at the bumpstop translates to more like 30mm at the wheel, so this is a bigger difference than it may seem.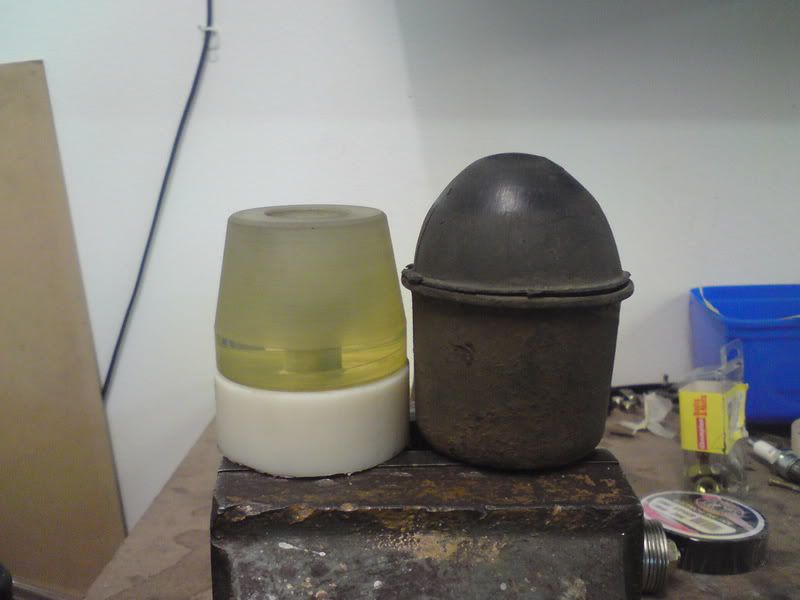 With the extended bumpstops in place, when the suspension is compressed to its limit, there is still 30mm of shock travel left.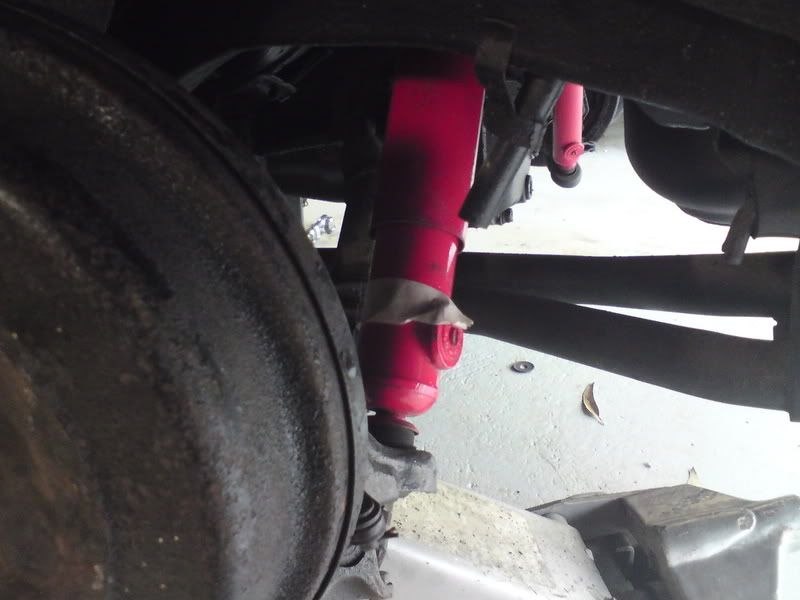 And 40mm left before the tyre starts to shred the bodywork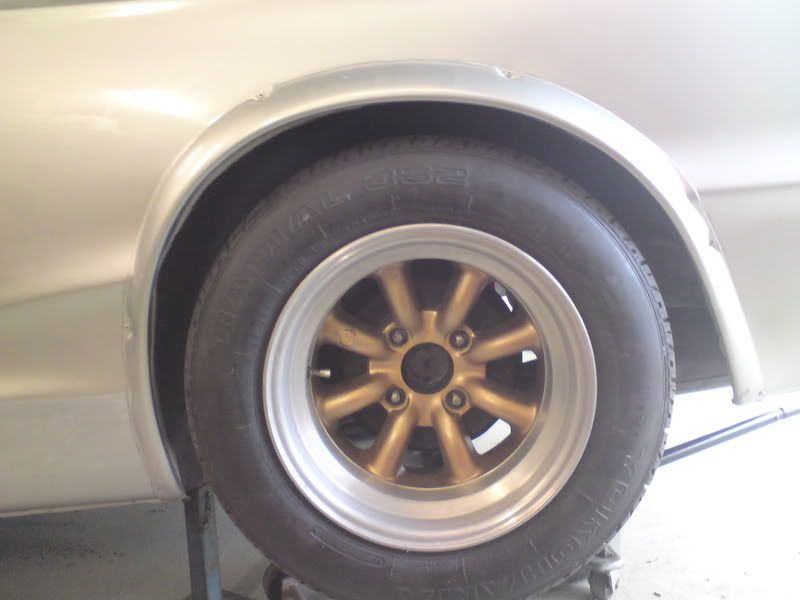 I can't just sling in the old Japanese springs however, since they are too short, so I bought these when I was in Japan a few mths ago. Billet 25mm spring spacers from
http://www.kameariengineworks.co.jp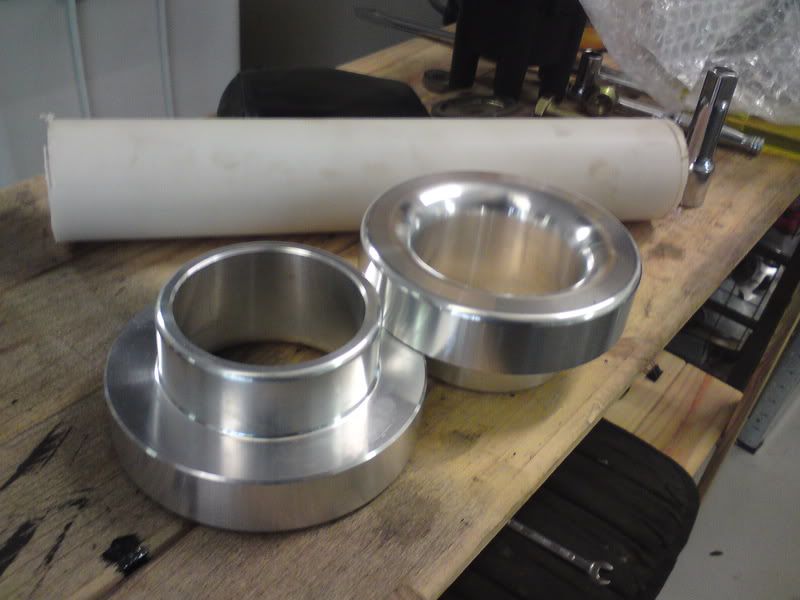 Here's the resting height with it all buttoned together. There's 40mm of upward travel (at the wheel) before the bumpstop comes into play, and with the bumpstop compressed, there is another 20mm of travel. My rule of thumb for street cars is that you should aim for at least 2ins of wheel travel, so this should be quite ok with 2.5ins. The only thing I don't like is that the JDM springs seem a lot softer than the 600lb King Springs. We'll see how it goes on the road of course but I think I might end up getting some shorter 600lb springs from King at some later point. The back is a lot softer than the front at the moment (and there is no swaybar back there).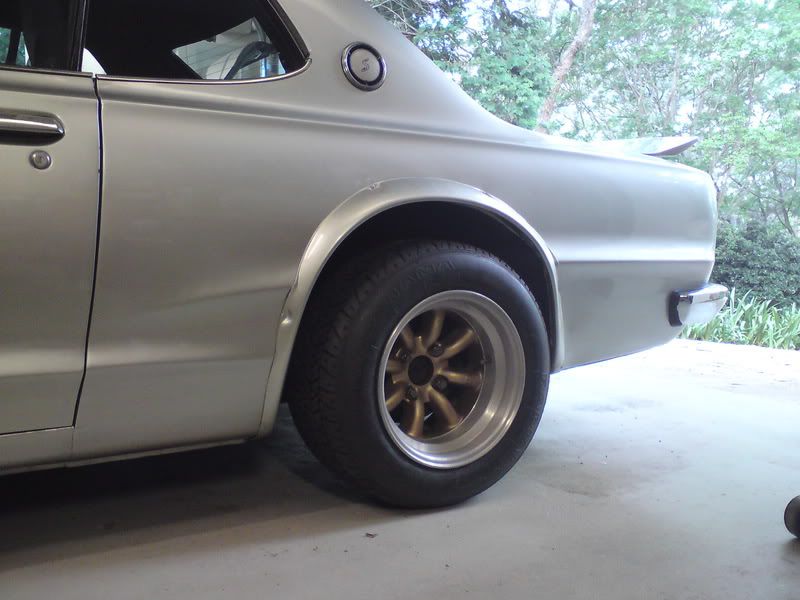 Also, the car came fitted with 10mm spacers at the back, which actually worked out quite well because the super low ride height meant that the rear wheels had a lot of camber and so they tucked under the flare. I'm not running anywhere near that low, so I removed the spacers. But even with less camber, the wheel fitment is about right I think. Not *too* illegal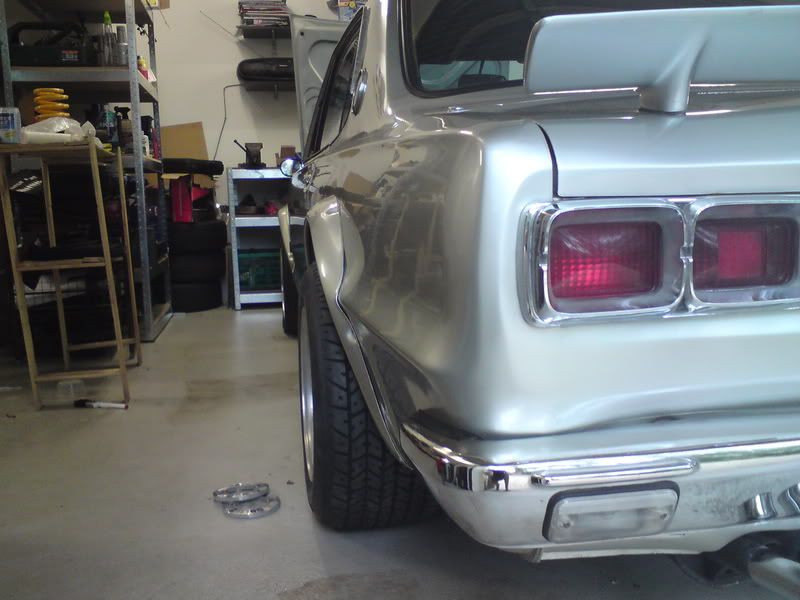 BTW all the pics in this post were taken on my new fone
Not bad eh
_________________
datsunfreak wrote:
No Kev, you are eating a duck fetus.