Got a nice treat today! Adrian Hodgson, a journalist friend of mine, asked if I'd like the Hako to get a feature, and needless to say, I said yes.
So a few months ago, I rocked up to the Express Magazines studio, and Chris Sorgsepp reeled off these gorgeous pics. Jason Round did a great job on the words, too.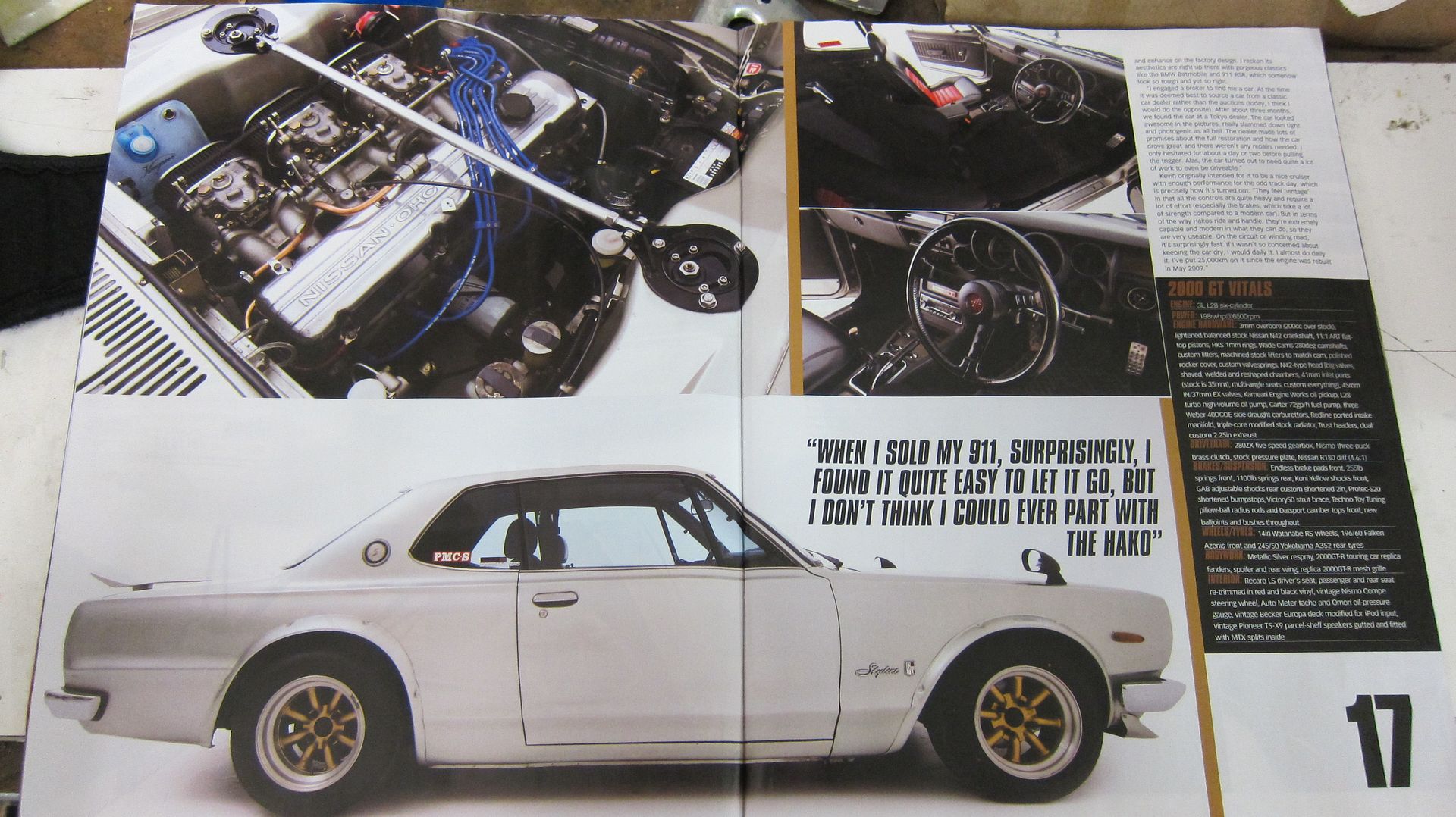 Hako's been in a few mags over the years (and JNC, of course
) but not a cover before. And it's also the subject of the centrefold poster too
_________________
datsunfreak wrote:
No Kev, you are eating a duck fetus.