gypsy wrote:
The black one above would be a rare exception, it looks like there were turbo variants of the hardtop shape. Probably a JDM special just like the first series Rx7s. I think Ive seen more Rx3s driving around over the past ten years than c210s, they must be thin on the ground.

As for the other Nissans/ Datsuns... I recall when they were as common as a Falcon, how things change with time. So.... did the black c210 above ever come with the wheel arch flares as a factory fitment. Sorry to post stuff slightly off topic, just wanted to point out that the c210 (side profile) looks very similar to your Hako with a modern touch !
Yes, well the project leader for all of the generations of Skyline, up to the C210 was Dr Shinichiro Sakurai (who passed away very recently) and he was quite passionate about maintaining the design continuity of the marque. So if yoy look at the C210, you see quite a few echoes of the Hako in the surfline crease over the back wheelarch, to the shape of the c-pillar, among other things.
Well back in the late 70s in Japan, the top factory C210 was a turbo version, a 145ps two litre six cylinder L-series. But it was a narrowbody and didn't come with any flares or spoilers. I think they were reasonably popular, since the price was a hell of a lot more attainable than the Hako or Kenmeri GT-Rs (which were pretty much twice the price of a normal Skyline).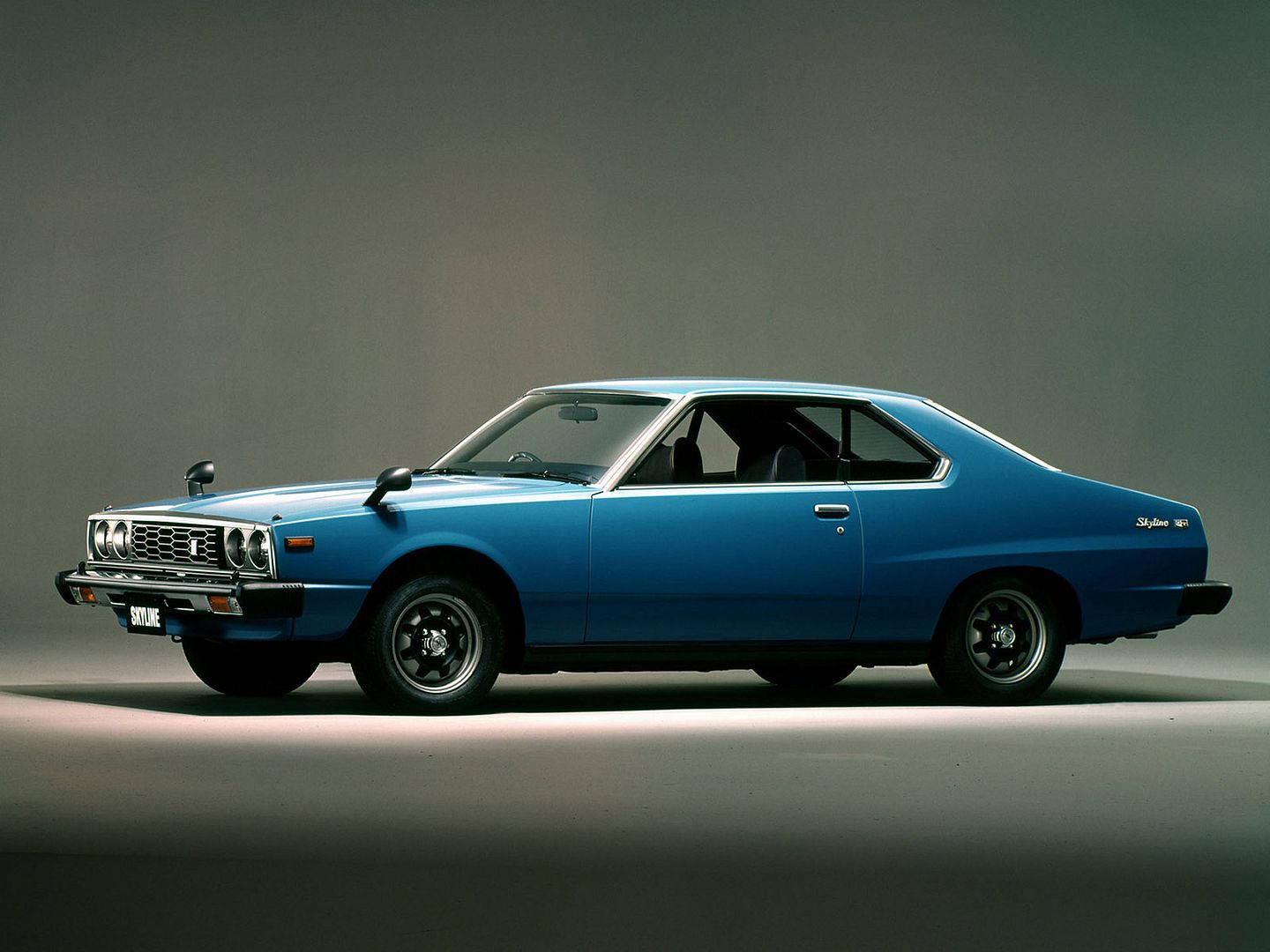 Aussie versions were a 97kw injected 2.4L L-series, and they sold reasonably well back in the early 80s. I agree that in stock form without flares and withj skinny wheels, they look a little underwhelming, but I reckon you could say the same thing about the Hako and the Kenmeri Skylines too
Flares, spoilers, lowered suspension and a set of fat Watanabes makes all the difference, eh
That black one in your pic is nowhere near stock
_________________
datsunfreak wrote:
No Kev, you are eating a duck fetus.