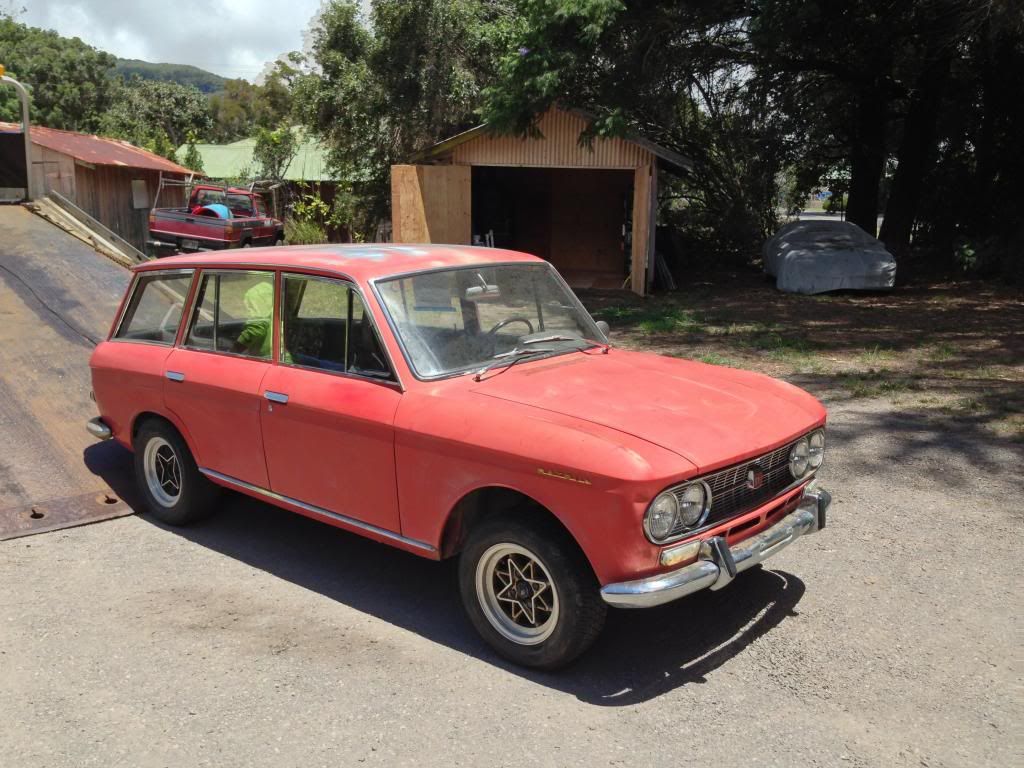 1965 Datsun 410 barn find. Stored in Matson container last 17 years.
Imported from Sacramento area to Hawaii 2013
Plans are rebuild stock 1200cc engine. Pierce manifold, weber carb, matchbox dizzy, 280z alt., 13x5.5 Best Fusion Stars, 2-3" of Lower, Personal 4-spoke, reupholster front seats, polish original rust and accident-free paint 10,000 little brake/suspension/electrical projects and Enjoy!