Hello there,
Thought i should make my 1st topic a bit more useful than the normal, Hi I'm from X and drive a 1981 XX etc.
So
My old man has a MASSIVE collection of old British motoring magazines from roughly 1950 - 1976, and i have the odd one form the 90's I've held on to.
so when i can, ill dig out some nuggets of goodness, scan, post then all can enjoy...
i can send the High res scans to people if required, I'm not happy the way photo bucket re sized them...
feel free to add yours.
First up is review of the Datsun 1200 Estate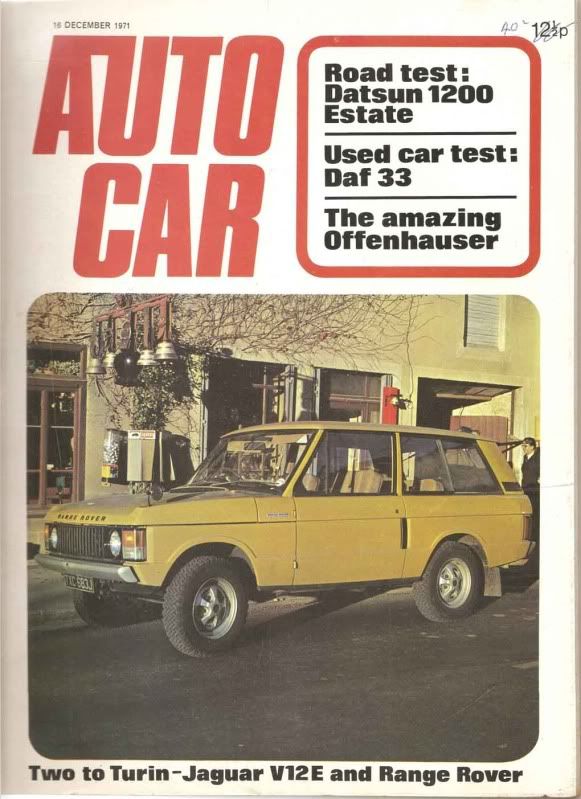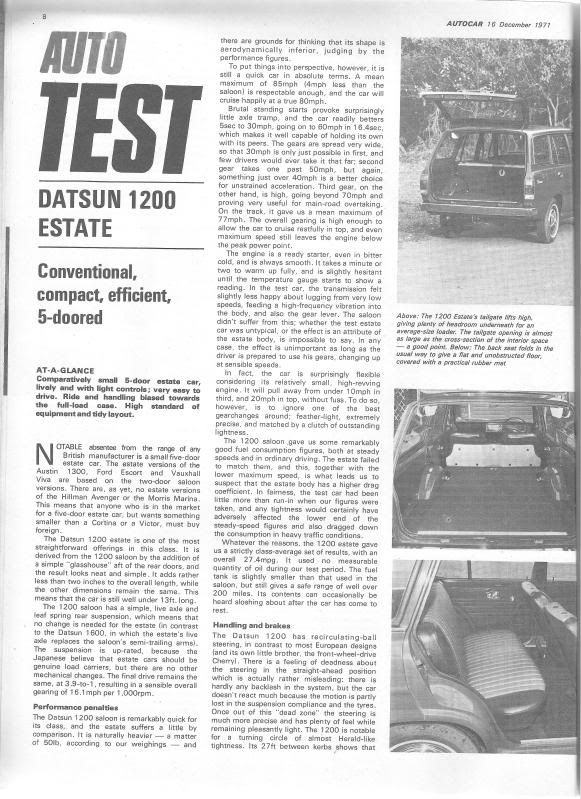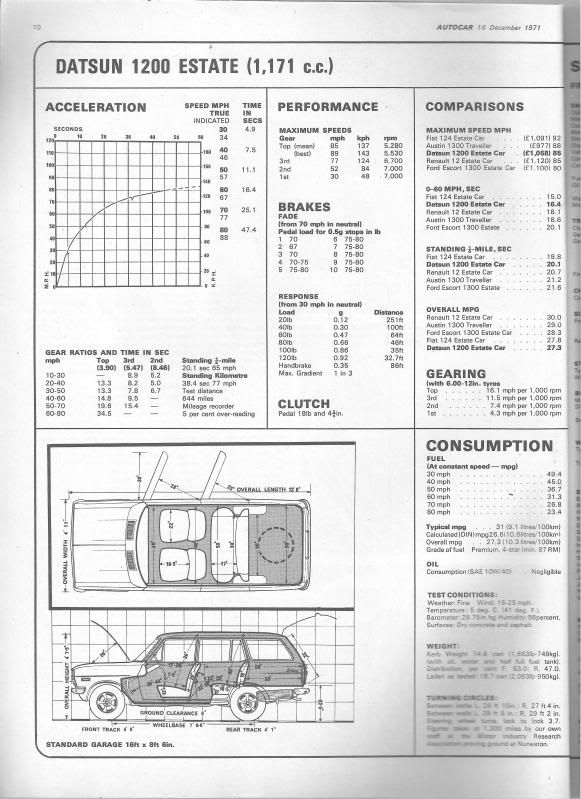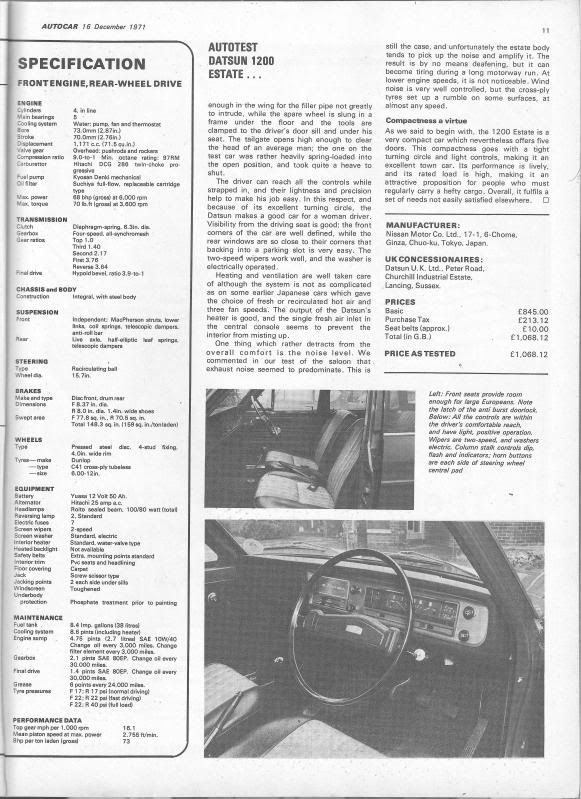 [/i]
Next up is the NEW Celica for 1971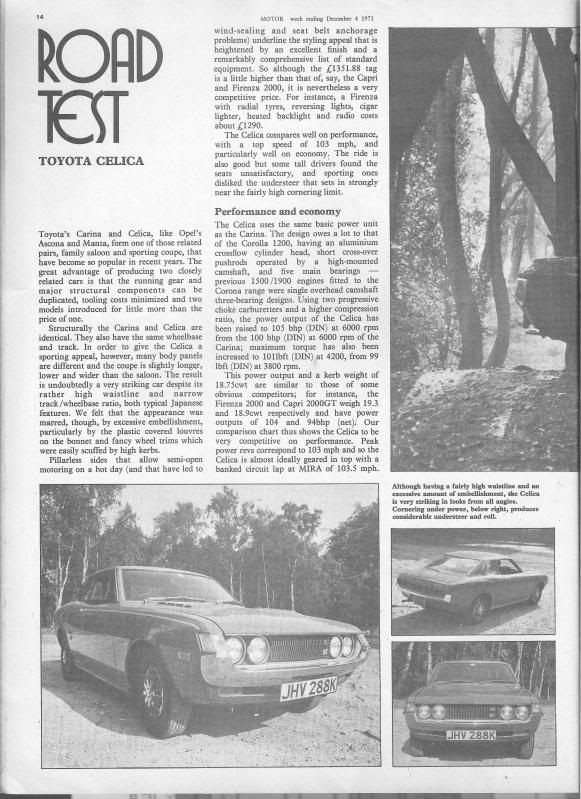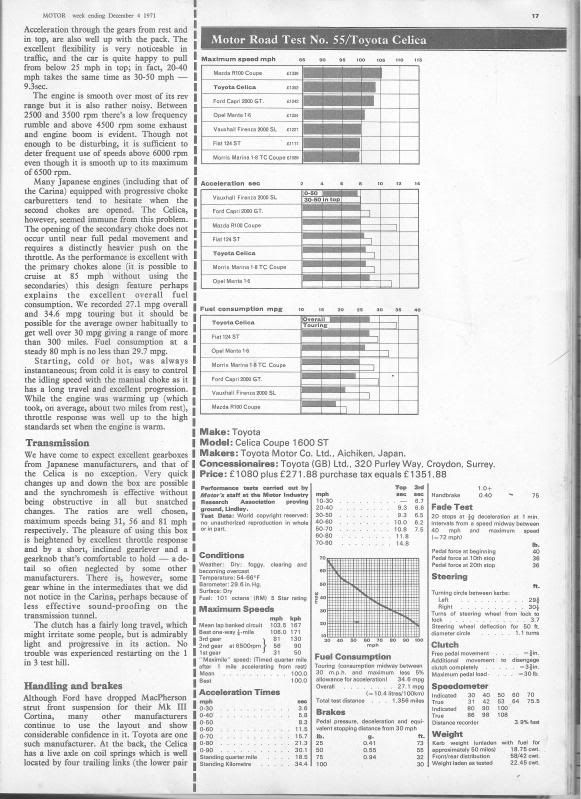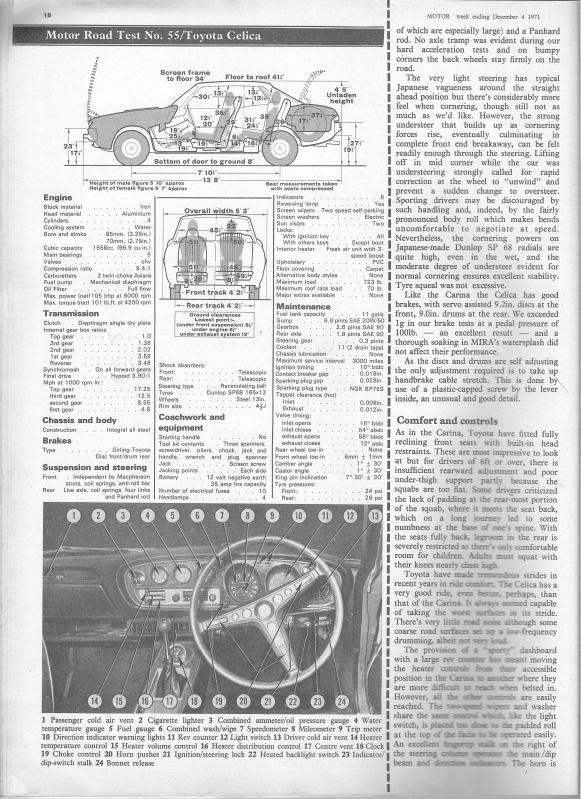 Next article to copy is a review of the 240Z...