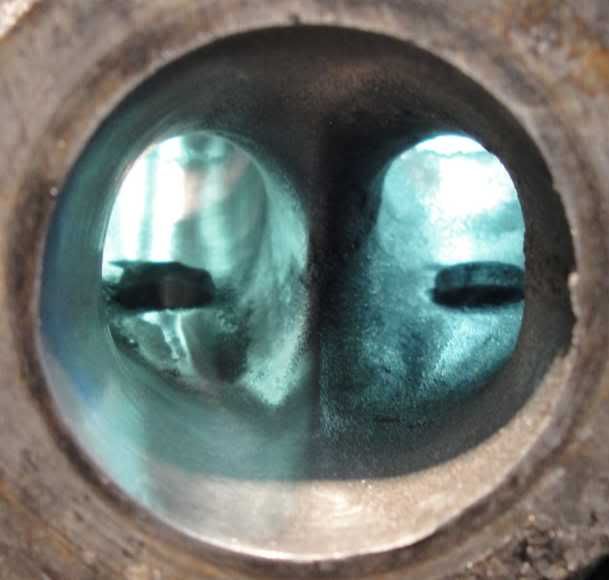 above is an upside down view into a Toyota 4AG exhaust port - during porting, left side partially finished
I did a search and found 24 matches for the term "porting". I found 9 threads in Toyota Garage, 5 in the Mazda Garage, 4 in the Datsun/Nissan Garage, and a smattering in a few other forums.
I thought it a good idea to have a thread in the "general" section of the forum that all makes could pop in on and share their experiences. Sometimes people focused on one make, don't look in on other makes, and can therefore miss a great deal (
guilty). So I decided to create a non-manufacturer based thread so that it would be easier to show your capabilities
I've been doing cylinder head porting for about 10 years now. Most of my experience has been on the Toyota 4AG head, although I do have experience on Toyotas F head, as well as Toyotas K head.
My experience has shown significant gains can be made while doing minmal, yet targetted porting. Gains approaching and in some cases surpassing a 1 step cam upgrade!
Here is an album showing some of my work -
http://s79.photobucket.com/albums/j143/ ... ltoy/MOmo/
Care to share yours???