When I was in Japan I visited with some 2000GT owners, and in the collection of one owner were numerous pictures of this car. He wasn't sure as to it's story, but when we asked some of the other guys it turns out this car is actually one of the Fuji race cars from around 1967. After racing for Toyota the car was sold and made it into private hands where it continued racing, although with a highly modified body as can be seen by the fender flares.
Here is a file photo of two of the cars at the 24 Hours of Fuji 1967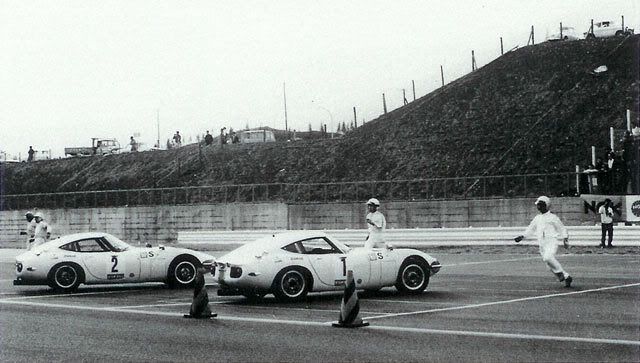 I'll try to see if I can get some more scans of the car and more exact info.
_________________
Michael - Collector of Toyotamobilia ~
www.toyotageek.com
Tomica Fan Club ~
www.tomicafanclub.com