Went to a model car show two weeks ago here in Mass, put on by the guys from
www.masscar.com
Took a few photos of the VERY small selection of vintage j-tin. Other than my Celica it was all race cars.
My celica and a little advert for this site on the table......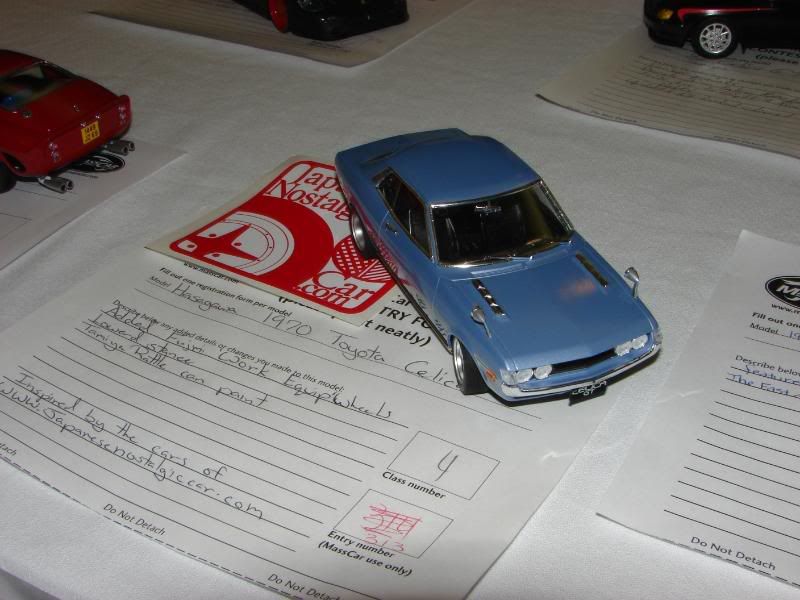 The rest of these are NOT built by me, just a selection from around the show.
A nice Honda F1 car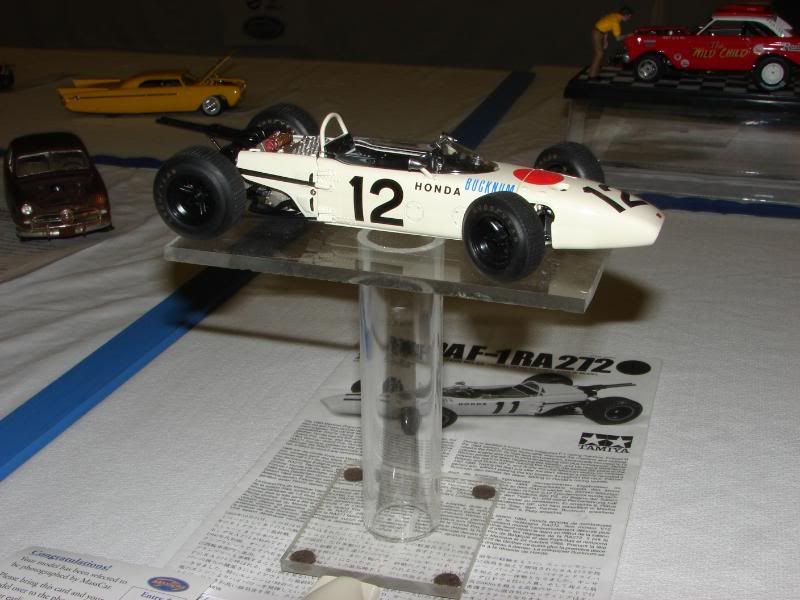 BRE Datsuns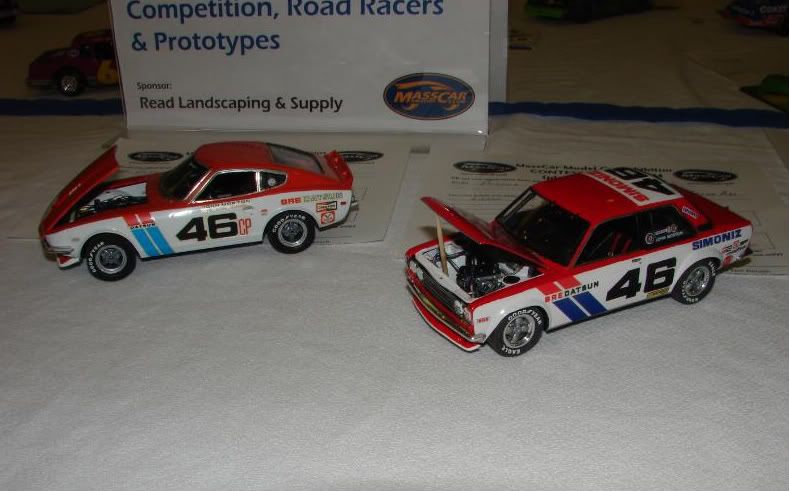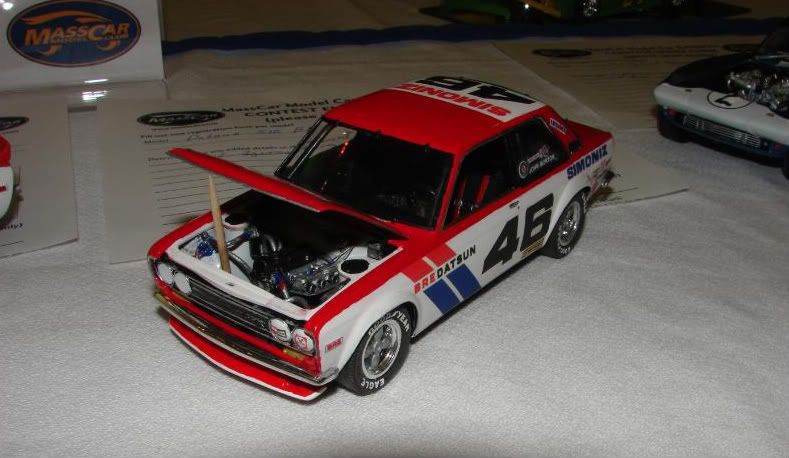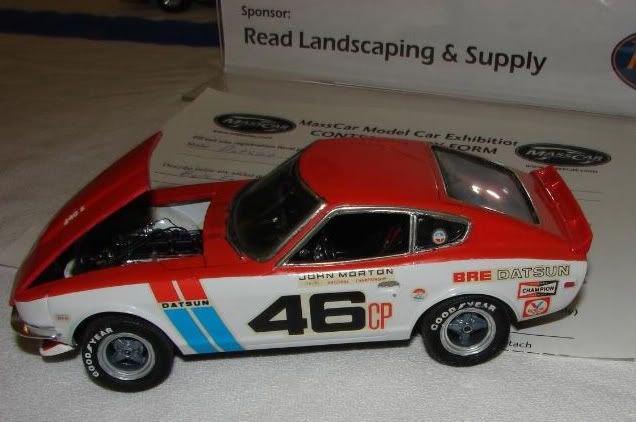 The rest of the show was mostly American muscle with the occasional European sports car.
Picked this up in the fleemarket sale downstairs. Gotta love that the seller was into American kits and had no idea what these are worth on Ebay! I paid $12 and it is a 100% complete kit! They usually go for $75 to $100 on ebay!