You may... or may not have seen one before.... these are the first 2 pics I saw of one....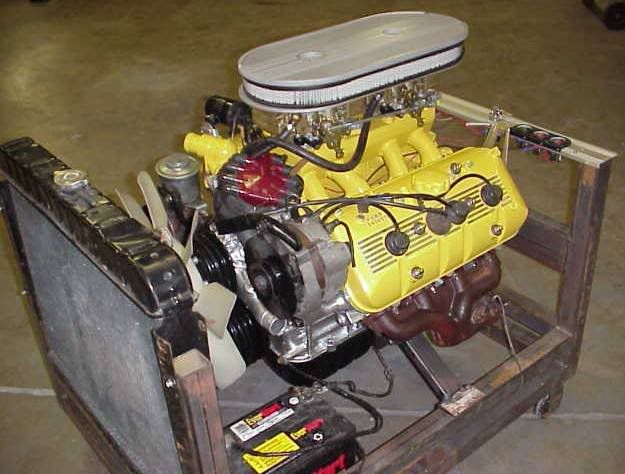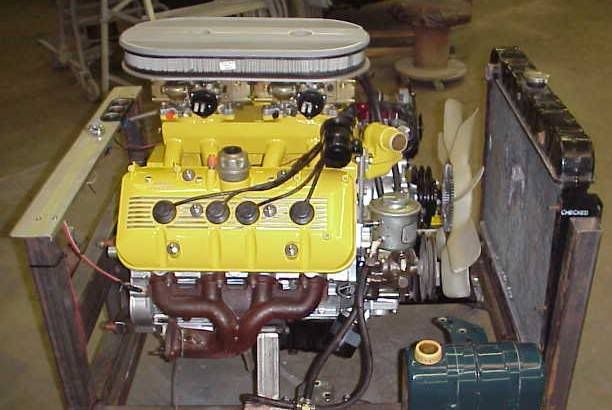 and more recently I found this pic from a hot rod
A few details: The "V" engine line began in the early 1960s to power larger models. In 1967 The Toyota Century was introduced, and it was powered by the 3V, a 3 liter hemi V8. The engine only powered the Century until 1996, when the 12 cyl GZ came out. There is no relation between the 5V engine line and the 1UZ engine, the only similarity is they are both 4 liter.
Here are some specs found online
Engine manufacturer Toyota
Engine code 5V-EU
Cylinders V 8 in 90° vee
Capacity 4 litre 3994 cc (243.729 cu in)
Bore × Stroke 87 × 84 mm 3.43 × 3.31 in
Bore/stroke ratio 1.04
Valve gear overhead valve (OHV)
2 valves per cylinder
16 valves in total
maximum power output (JIS net) 164 PS (162 bhp) (121 kW)at 4400 rpm
Specific output (JIS net) 40.6 bhp/litre or 0.66 bhp/cu in
maximum torque (JIS net) 289 Nm (213 ft·lb) (29.5 kgm) at 3600 rpm
Specific torque (JIS net) 72.36 Nm/litre, or 0.87 ft·lb/cu3
Engine construction light alloy head & block
sump wet sumped
compression ratio 8.6:1
Fuel system EFi
bmep (brake mean effective pressure) 909.3 kPa (131.9 psi) (with a BMEP of 131 there's some (a great deal) serious room for improvement)
crankshaft bearings 5
Engine coolant Water
The engines REPORTED mass is what first attracted me to it.... in 2 places is was reported to be 130 kilos (286#s) - MORE on this in future posts
Well... back in March, I found one available on YJ....
So I bought it...... I bought this particular engine because it came with the distributor - two different engines were listed but I wanted this one because the other didn't have the distributor
While waiting for it... I also bought(found) a FSM, and the correct starter for it
and I also needed a phone upgrade - so a new Samsung S9, with "bixby" photo, and you can translate....
more to come.....