Hey guys.
My name is Jace, i'm from a lil place south of Melbourne in Victoria, Australia.
I currently drive a NA6 Mazda MX5/Roadster but i hope to have a KE25/TE27 someday soon.
Anyway, i have a wheel problem. That is, i'm addicted and can't help impulse buying from YAJ :?
The first set of wheels getting a resto are Star Sharks in 4x100, 14x6.5 +13
Here's some pics of what i'm working with
here's the other bits and pieces i have rounded up
and close ups of cleaning the bolts
before
after (soaking them in white vinegar for about 12 hours)
they're getting there
The set of wheels are currently at a wheel shop getting some work done.
This includes TIG welding the outer lips to fill the gutter rash, re-rolling the lips to fix the flat spots (one of them is so bad that the tire didn't hold air

)
and finally polishing the lips and spokes.
i'll hopefully have them back in 2 or three weeks. While i wait, i'm going to have the bolts re-zinc'd locally.
i should have my meshies in another 6 or 7 weeks (

!)
The meshies are 14x7, staggered offsets like +9 and -3 or something iirc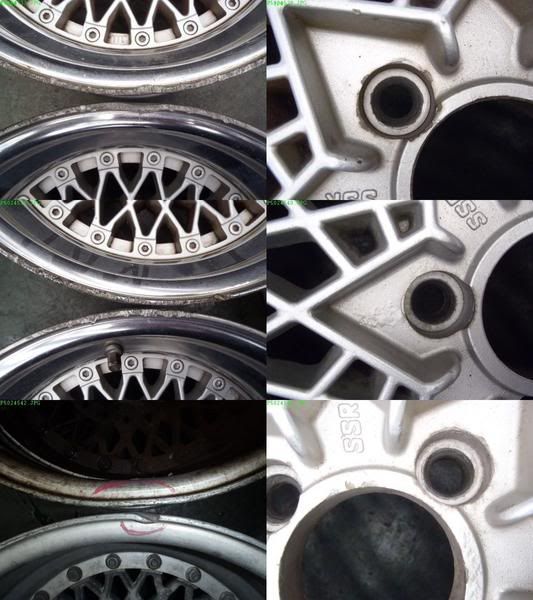 i scored them both reasonably cheaply (about ¥50,000) which means i can spend a bit on them making them new again!
i also got some center caps for them which i'm pretty stoked on
thanks for viewing, expect an update soon!