I've been playing this one a bit close to my chest for the last while because part of me still couldn't believe that it might actually happen and another part of me didn't want to jinx it. However, it's now definitely happening and while much hasn't happened yet, it's going to get insane over the next few months.
This story starts last year when my parents came to visit. I took them to Classic Car Nagoya because they love beautiful old cars as much as I do. While there, my dad saw a little old car covered in primer and completely stripped. Well, he looked at it and said "I'd like to have that." I laughed and said "Me too". Here's the car in question.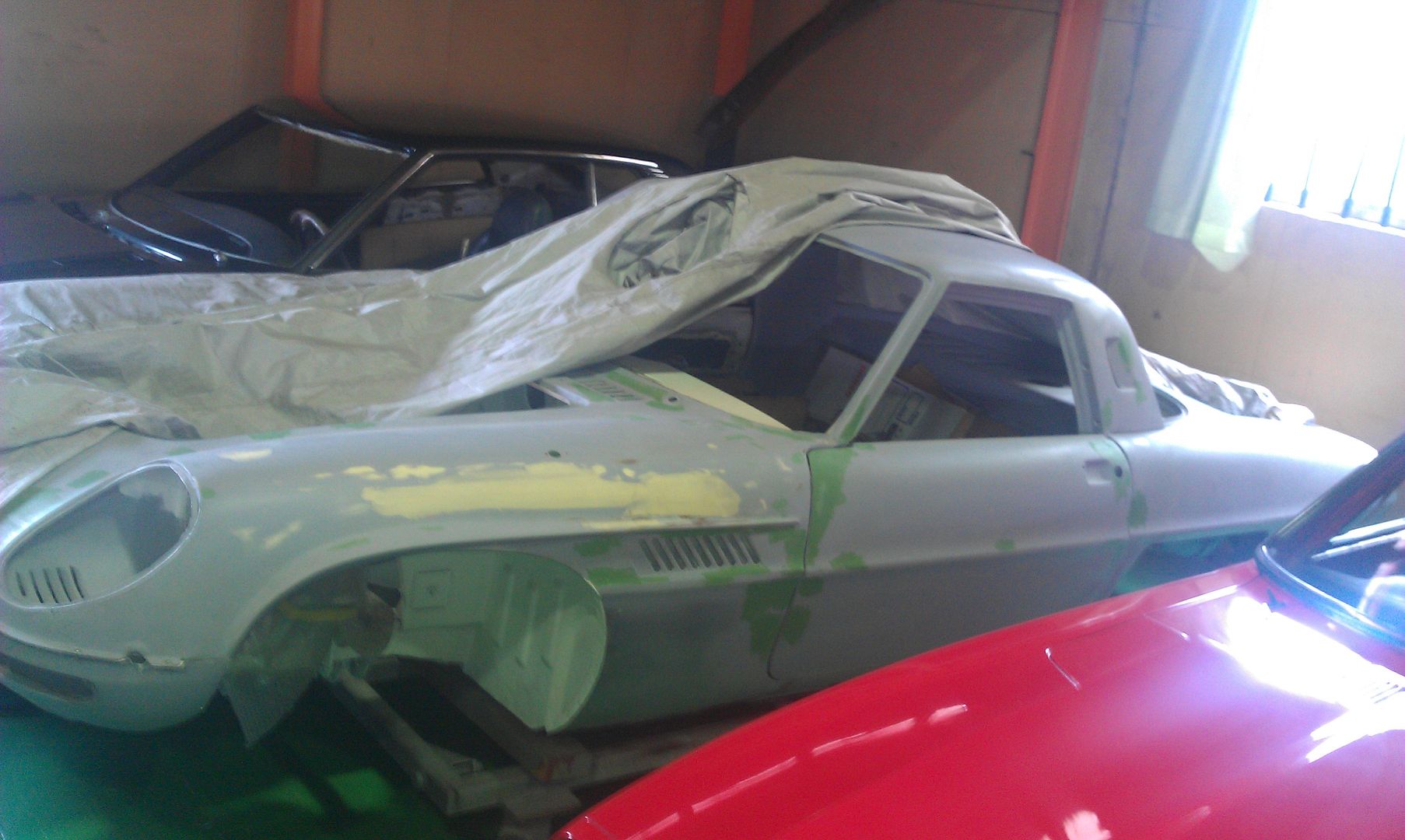 Yes, that is what it looks like (as a side note, the red car filling the bottom corner of the photo is a 432 Z)! As it turns out, while I may have been dreaming of a day I could get my hands on a Cosmo, my father was focused on making dreams a reality. My mother was unsure at first, but I showed her some pictures of a few fully restored models and she was hooked, she suddenly wanted one too. So, a deal was struck up.
All the pieces are there for this one, it just needs paint and re-assembly. The deal was that Classic Car Nagoya would paint it and then deliver it to my garage, where I'd proceed to reassemble it. Now that is a deal that I can wholeheartedly agree to! So, for the past few days, I've been relocating parts!
This was peeking out of one of the boxes.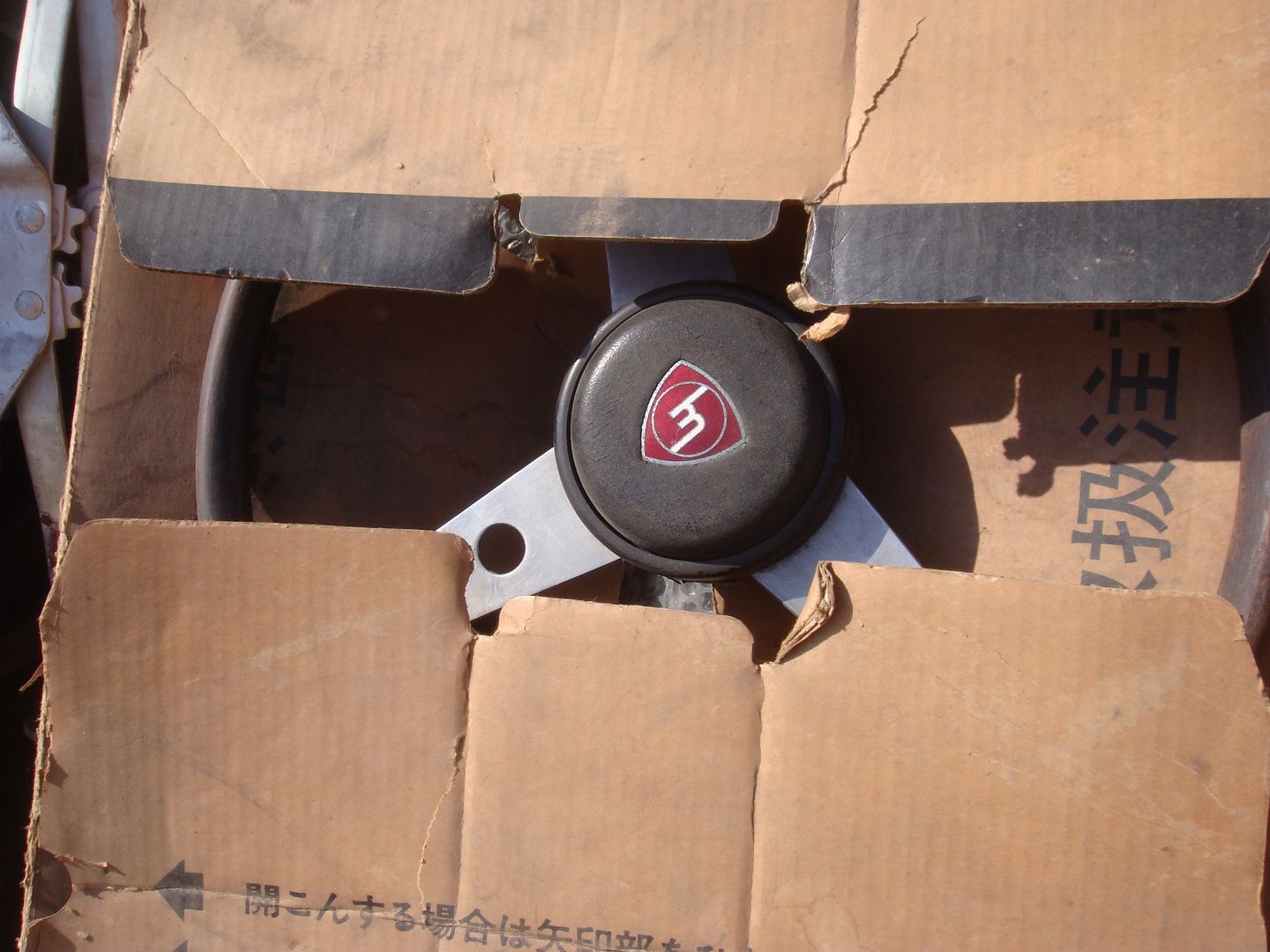 There were about 30 boxes that I needed to find space for along with a bunch of stuff that wouldn't fit in boxes.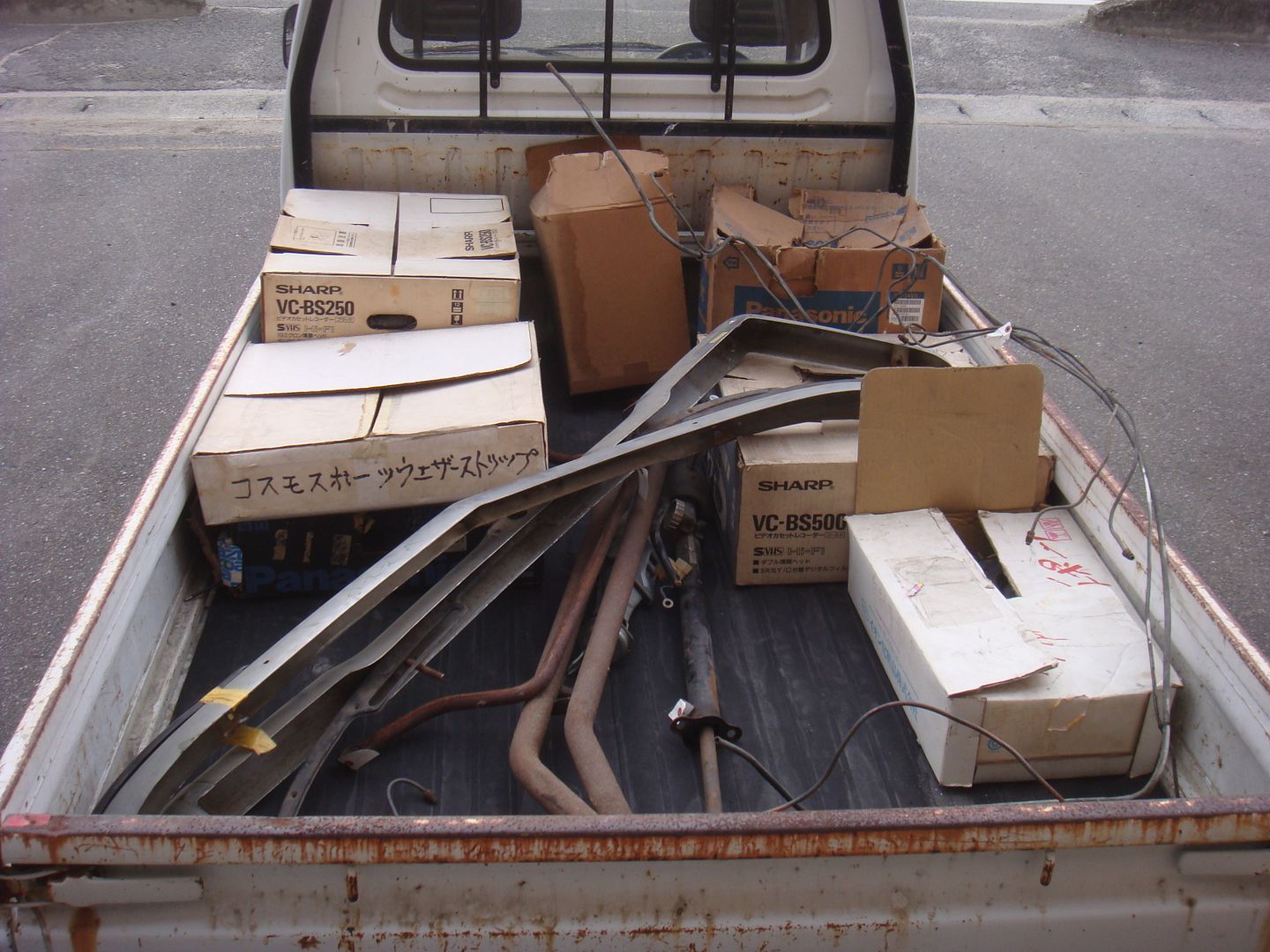 So I made some leaning towers of Cosmo.
I also completely filled up one corner of my garage...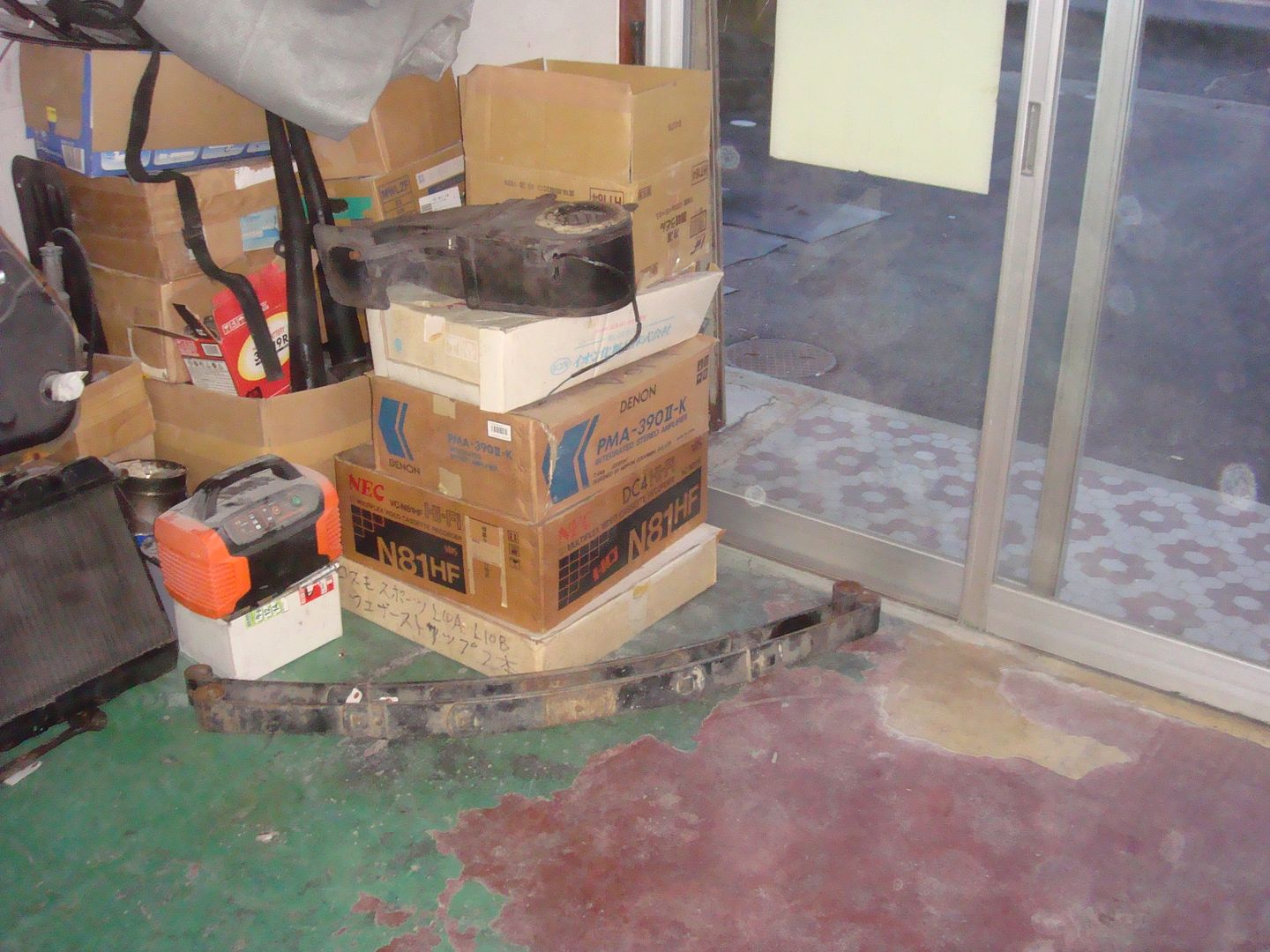 ... and hung some stuff on the wall.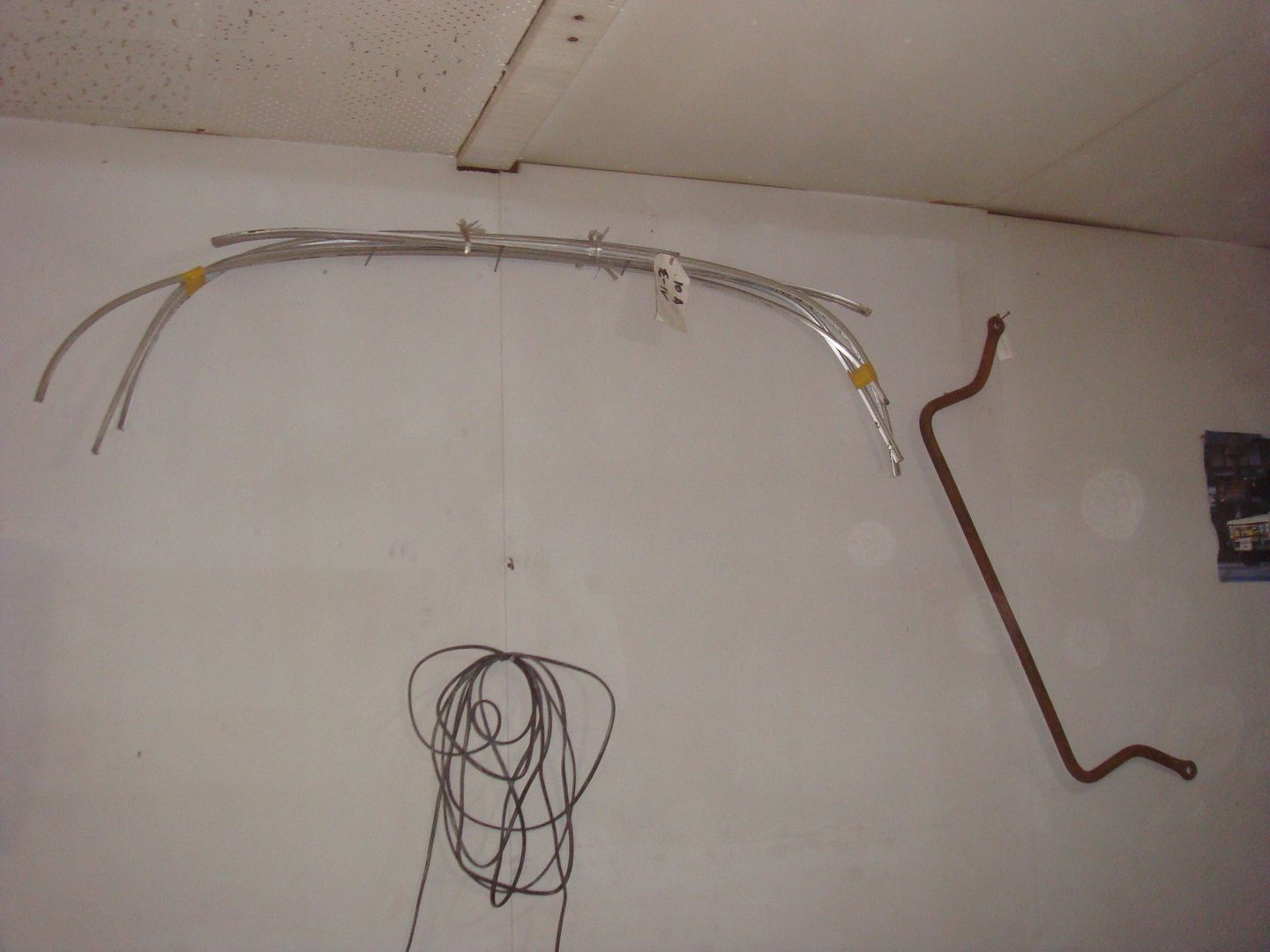 The dash made it...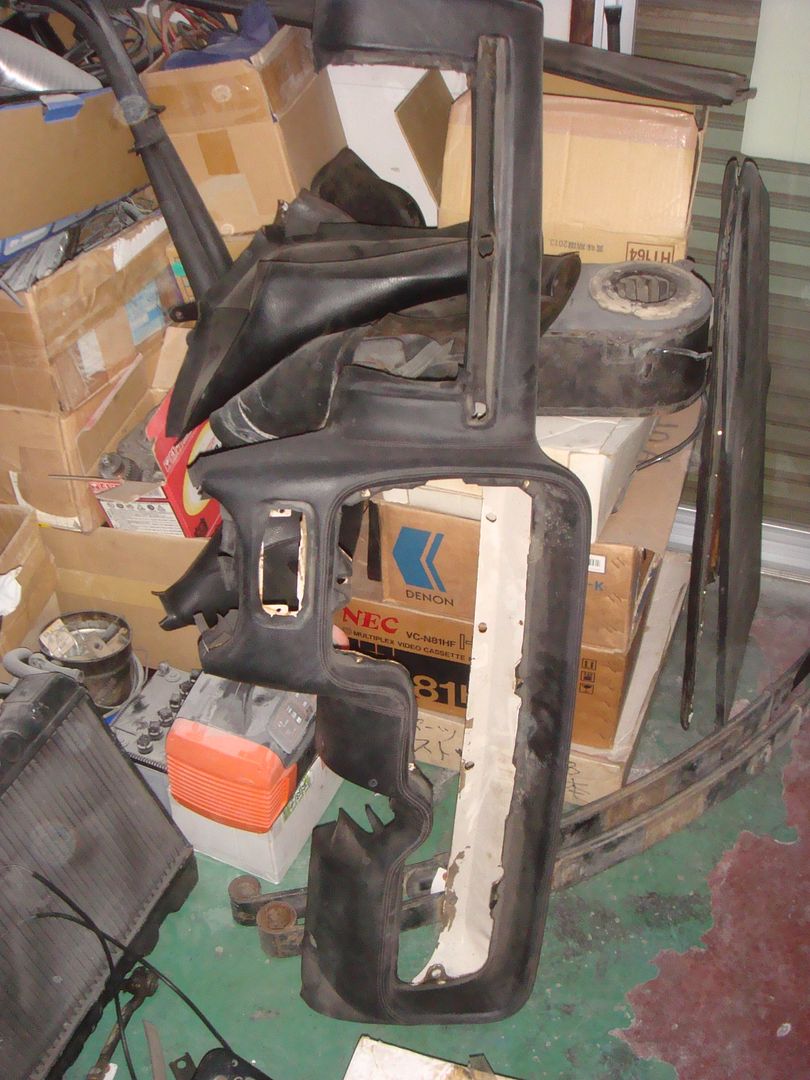 ... along with the epic instrument panel.
Now some keen-eyed viewers will have noticed that the boxes all say L10A. Some of those keen-eyed viewers might be thinking something like "An L10A is the Series 1 Cosmo, of which there are only 343, but this car can't be a Series 1 because it has the Series 2 nose." Interesting story actually. Apparently, the Series 1 Cosmo had some serious overheating issues due to lack of airflow to the radiator, which is probably what led to the improved Series 2 shape.
This car happens to be a Series 1 with a Series 2 nose grafted on to help with the overheating. That means that it comes with the 0810 engine and matching 4-speed transmission, the shorter wheelbase, and that huge rarity factor. There can't be but a handful of Series 1 Cosmos still around. I kind of wish it still had the Series 1 nose on it, but finding one of those would be like finding the winning lottery ticket floating around on the street.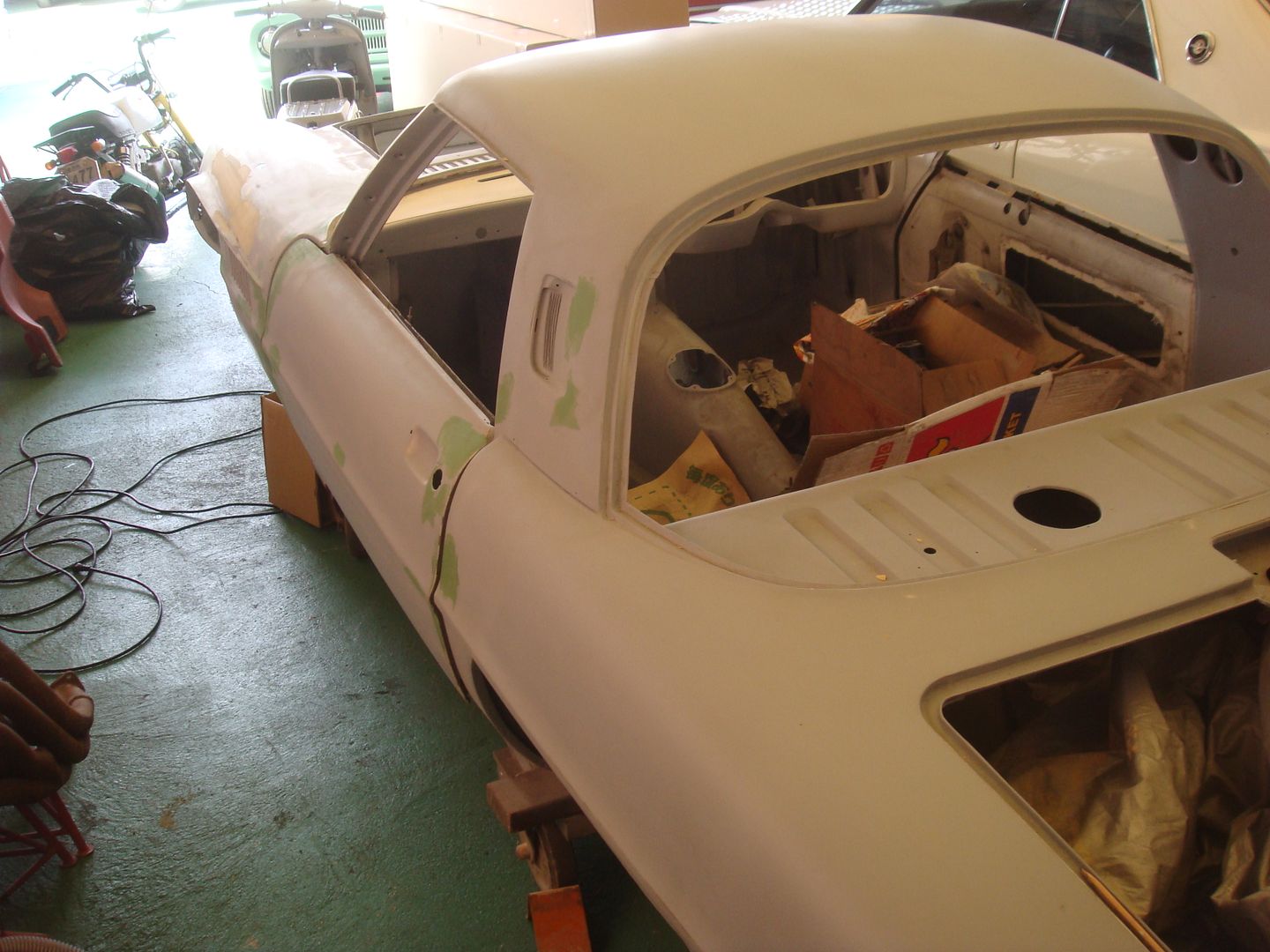 I still need to move some more things to my house like the engine, transmission and rear axle, but for the most part, all the parts have made their way to their new home!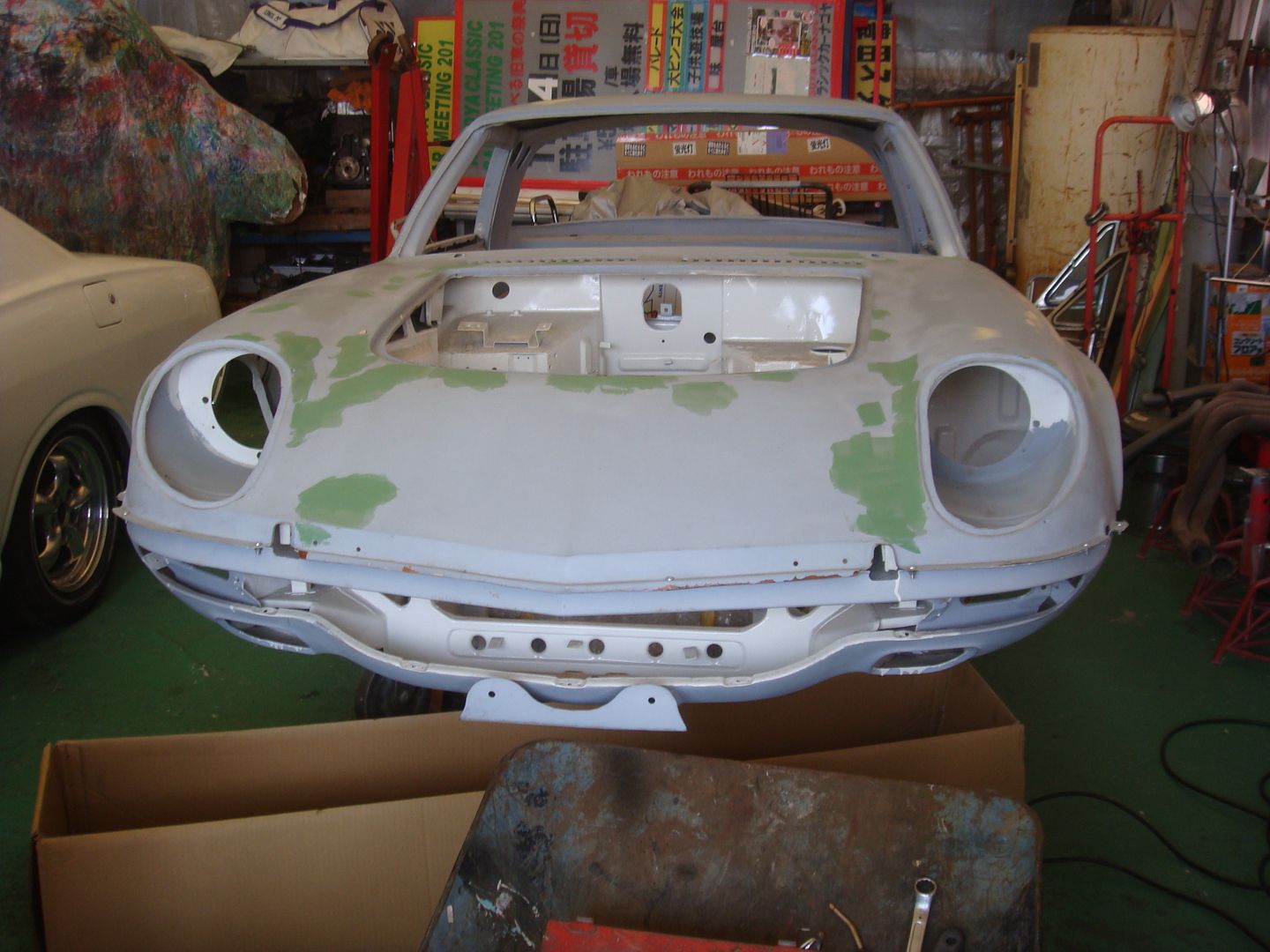 Expect more updates on this as Classic Car Nagoya starts prepping for paint! I can't wait!
Cheers
David