Hadn't posted in a while, so I thought I'd post some pics of what has kept me distracted from J-tin.
It's a 1984 Honda NH125 (Aero 125 in the US, Lead 125 in other markets).
Yeah, it's a scooter... oh well...
It's 125cc two stroke, oil injected, variated (cvt), mid sized scooter.
When I picked it up, it looked like this. It was a mess. Cracks everywhere in the plastic, cracked carb, missing the air box. Just a mess. It ran well enough to know it had compression and didn't make any bad noises, but it wasn't really rideable.
I replaced the stock 19mm carb with a 28mm Oko, the stock 2 pedal reeds with a 4 pedal unit. There are no off-the-shelf performance parts for this bike in the US, so I had to fabricated an adapter plate to mount the new intake/reeds/carb on the engine.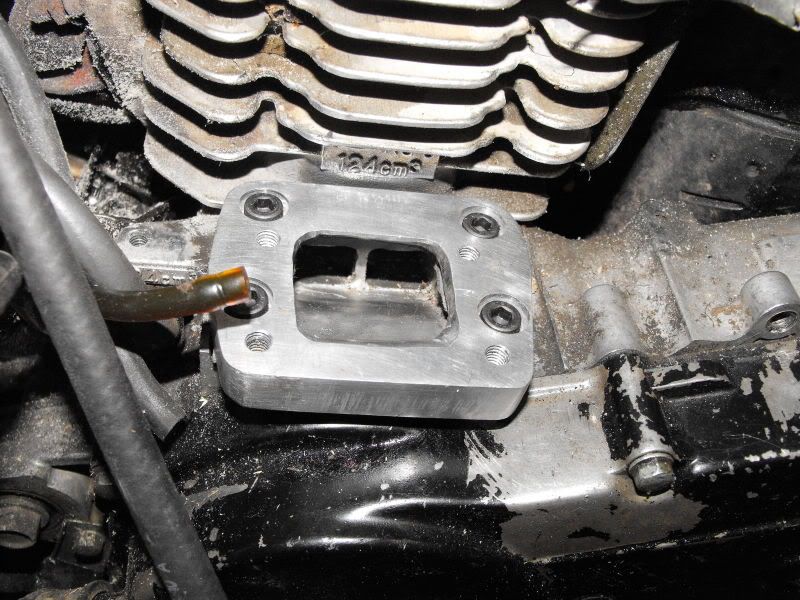 Stock it was rated at about 55mph top speed. After the carb/intake swap and a few other little mods, it does 70mph with no problem. The gas mileage has suffered though. I think it only gets about 40mpg now, but I haven't really kept track of it.
I fixed all the cracks in the plastic with a plastic welder and hit it was some rattle cans. I didn't like the stock gold and grey, so I went with white and red - a color scheme that was available in some markets and I think makes the bike look 10x better.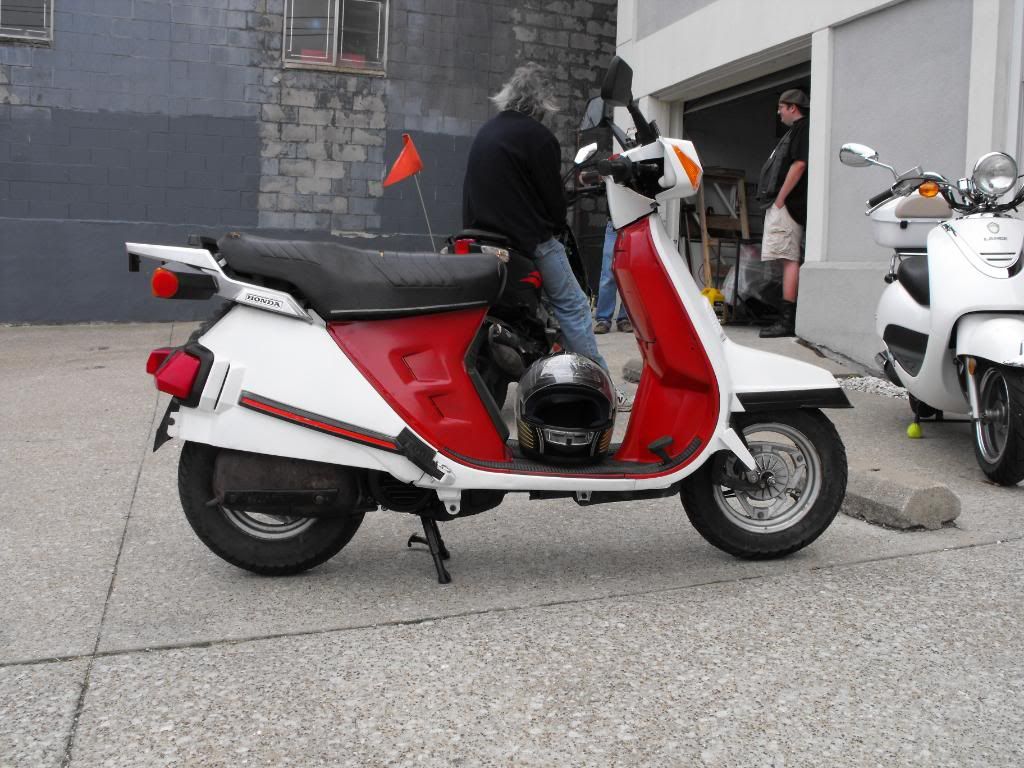 I also replaced the stock 3.50x10 tires with 100/90-10 in the front and 130/90-10 in the back.
On my first long ride after it was done, it suffered some teething problems with the new carb and the throttle stuck wide open and the kill switch refused to kill it and I laid it down. The bike only got a few scratches as my arm broke it's fall. Ground my elbow down to the bone. Ouch and yuck. So I bought a fully armored Joe Rocket Honda CBR jacket for future rides - I was just wearing a long sleeve shirt when I went down and my elbow was my only real injury.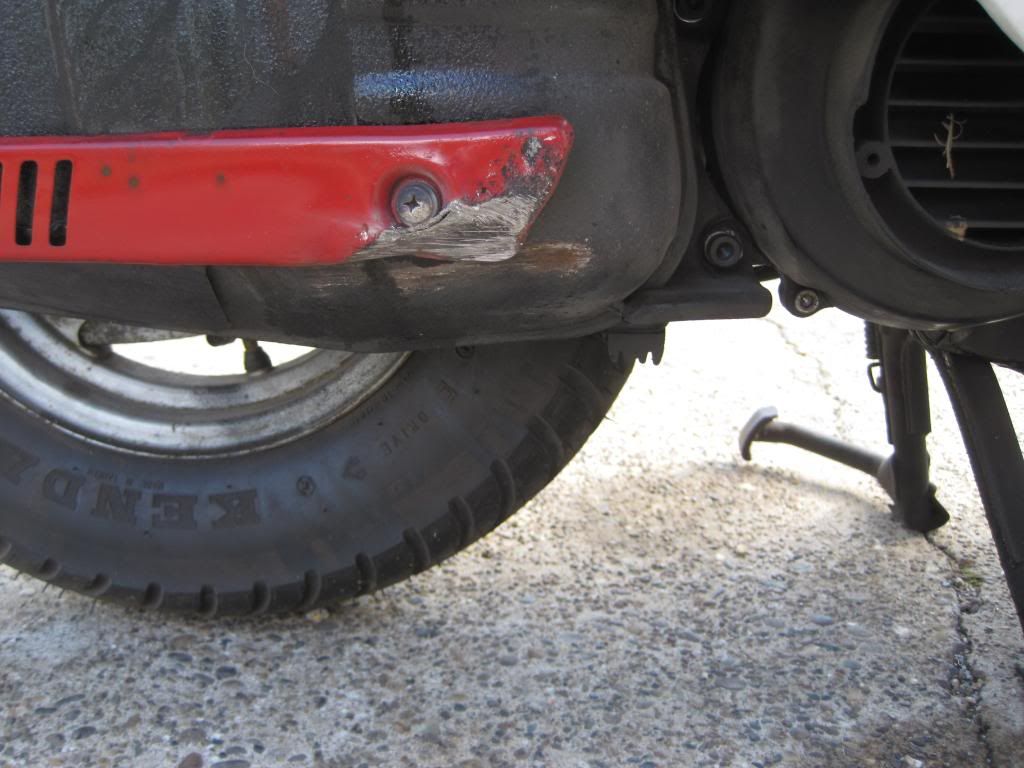 It's pretty fun. It's no JNCC, but it's close for about 1/10th the price and 1/4 the garage space (I have less than $800 into it so far - including the bike).