In 2007 Nissan celebrated the 50th Anniversary of the Nissan/Prince Skyline. Here a few pics I put together of that event and as a guide to the Skyline fan. Enjoy!
Just another balmy day in Yokohama, specifically at "Akarenga" or "Red Brick"; a.k.a. the old Yokohama Red Brick Warehouses, now turned into a shopping mall / event venue.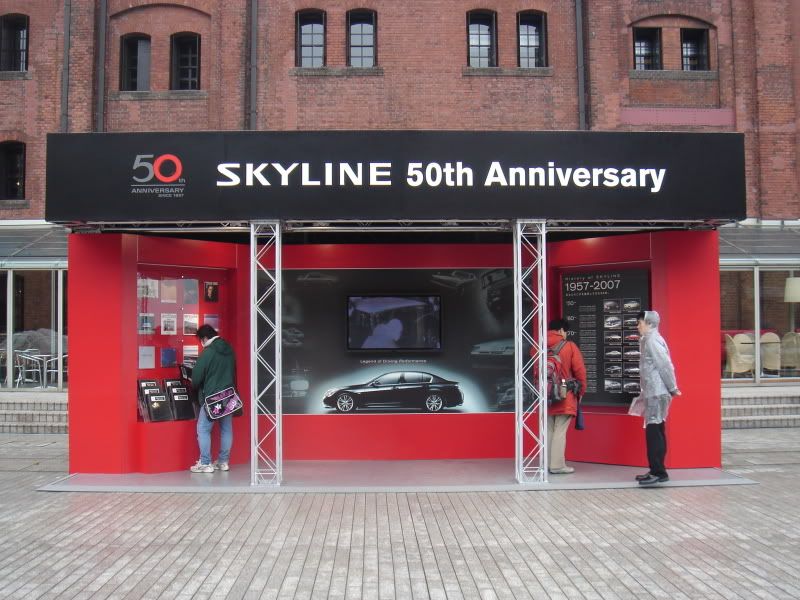 The weather was quite bad and rainy. In hindsight this was a huge photographic opportunity for me. The bad weather held back the onlookers and provided me with a unobstructed view for every model represented there. I only wish I was a better photographer, with a professional camera, and a better eye at the time.
This is not an all inclusive list, just one model shown for each generation series. So here's the best I could do: