Regular readers of the JNC blog will know that GrandJDM and JNC are now merged into one, due to the fatal hacking of GrandJDM about a month ago.
So one of the first orders of business is to resurrect Project Hakosuka over here, and we felt that it would be nicer to bring it back as a forum topic. That way updates can be made more often and readers will find it easier to get involved. By all means feel free to comment, tell me I've done it wrong, etc
It's been quite interesting for me to read over these old updates, and in hindsight, I was so unbelievably optimistic about getting the car on the road quickly and how, at every step of the way, I was convinced that we were "close"!
Ahh…so innocent.
Without further ado, here are the original GrandJDM Project Hakosuka updates, reproduced!

15th Feb 2008: So…..I bought a Hakosuka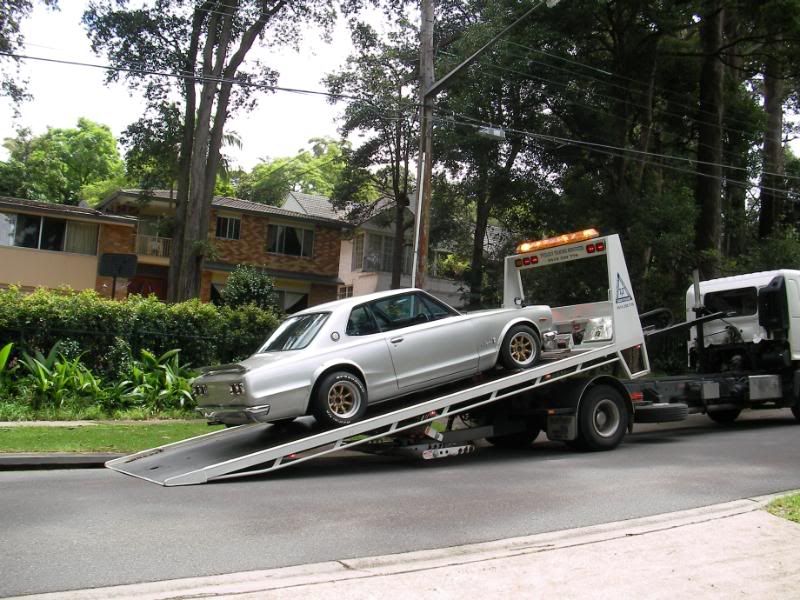 It's been quite a long time in the making, but I think we can now let the cat out of the bag. Late last year we hinted that we had some surprising big plans for 2008, and this is one of them. I've bought a Hakosuka!
She arrived on the back of a tow truck today, fresh from her long journey from Japan, and I can't tell you how excited I am. I'll tell the whole story soon, but getting this beauty into my garage was a very long journey that began in October last year.
She's a KGC10, so not a proper 2000GT-R but a replica instead, having began life as a 120ps 2000GT in 1971.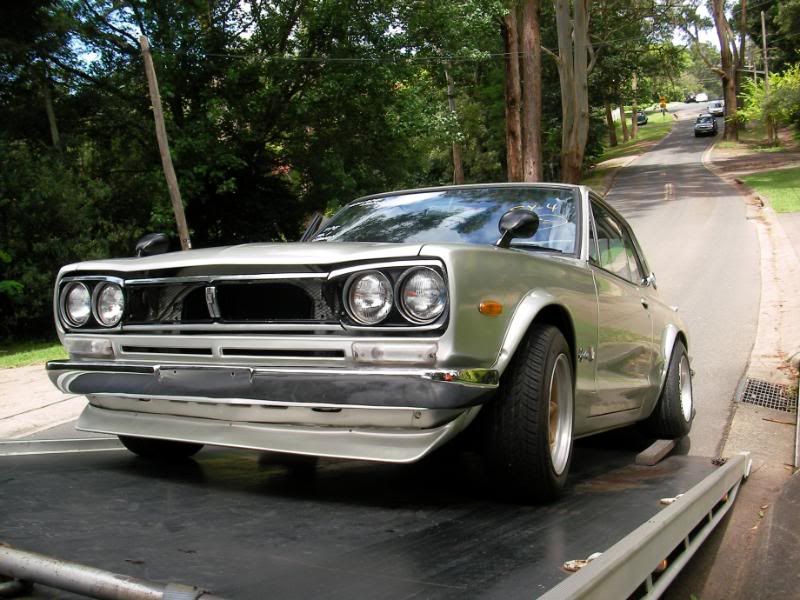 As for what happens now? Well there's a lot of work to do before she's ready for registration and can hit the road.
But I hope you guys will enjoy this latest facet of GrandJDM, I'll keep an ongoing diary of what's happening with the car, as its maintained, restored and upgraded, and the long term goals are that the motor will be beefed up for more power, and the brakes and suspension will be uprated for track events and maybe even a tarmac rally or two. I'll document the highs and the lows (well hopefully there won't be too many of those!) as we live life with a Hakosuka.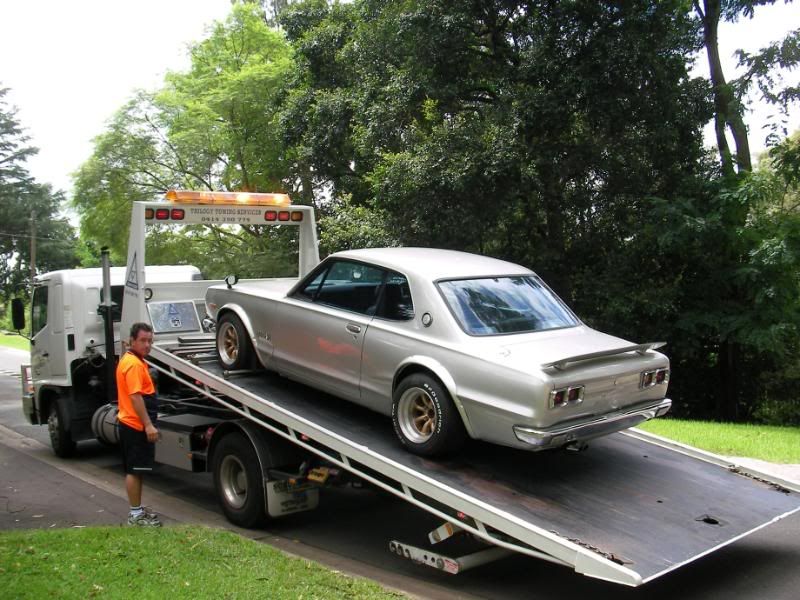 Over the next few weeks, we'll have more articles to tell the story of how this old lady ended up in Sydney, and we'll also do some articles on hints, advice and pitfalls on how to charm a piece of JDM history into your own garage. And I'll tell you a little bit more about the car itself soon, too.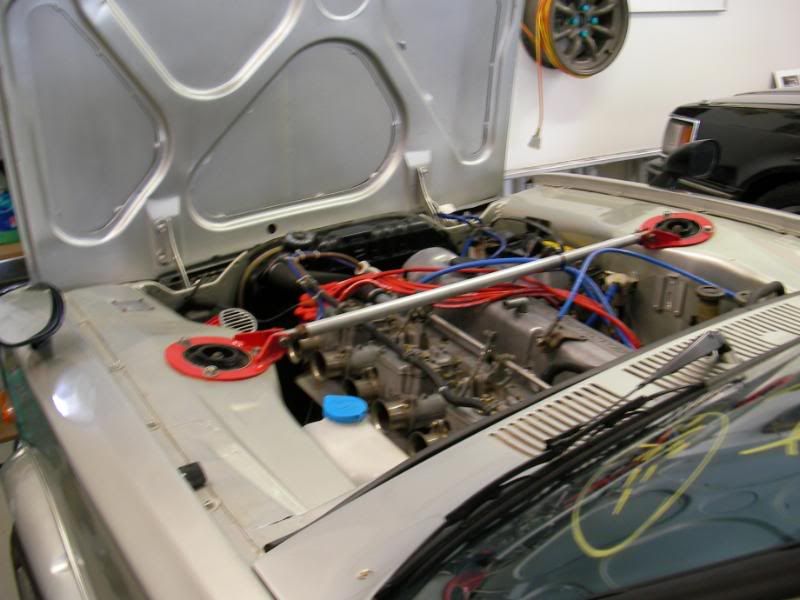 Can't talk now...'got some Webers to go and take apart.
Welcome to Project Hakosuka!
17 Feb 2008: Project Hakosuka: Right Back At The Beginning (Part One)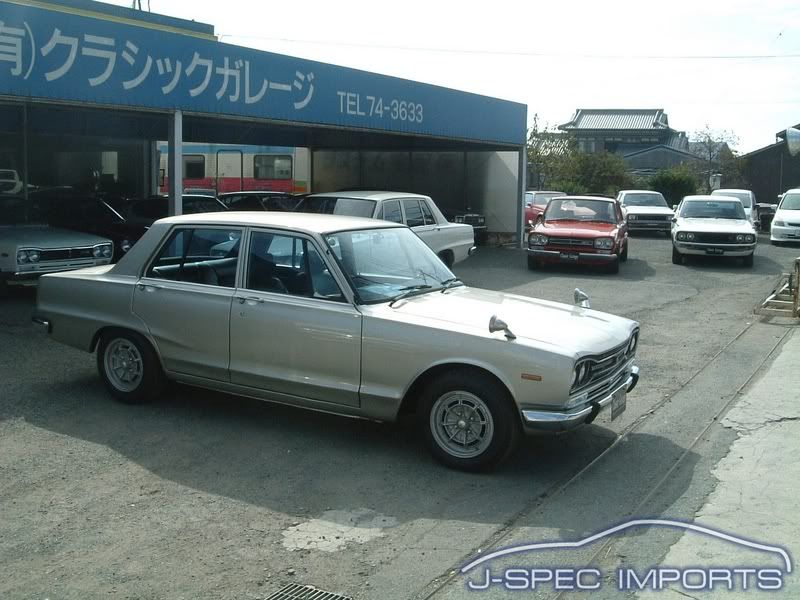 Well, I guess I better tell you guys a little more about the car! And I suppose the best place to start is at the beginning.
It was almost three months ago that I decided to take the plunge and buy a JDM classic. I'd owned JDM imports before (there are plenty of second hand imported JDM cars in Australia) but nothing this old. So on 12th November I send an email to our friends at J-Spec.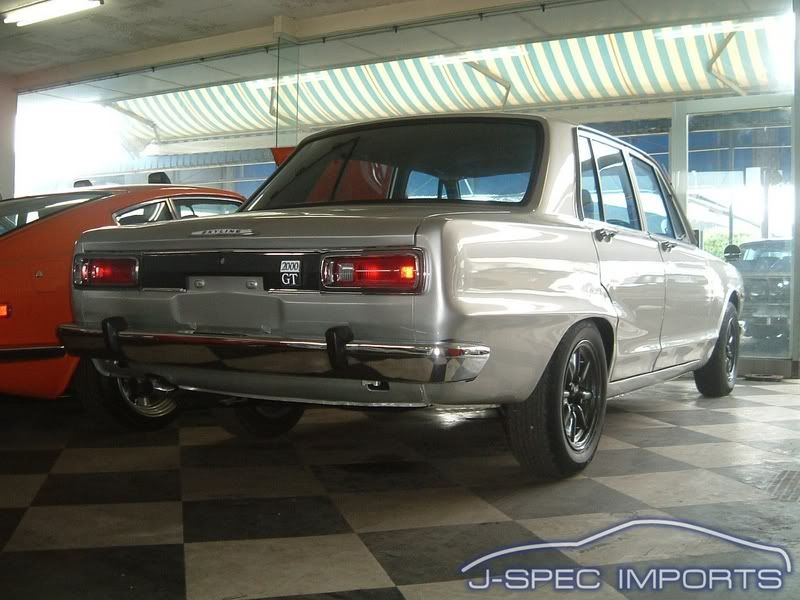 I want a Hakosuka I said, and described what I wanted. Initially, I was quite flexible about buying a 2dr or a 4dr, my main aim was to buy the best-condition car possible, irrespective of the number of doors.
What then happened was quite wonderful...everyday, my email inbox would be filled with new Hakosuka candidates, as J-Spec searched available dealer stocks in Japan and sent the details and pictures to me. This was both wonderful and a curse, since it meant that from November to December, I didn't get any work done and spent the days emailing pics back and forth with my friends, discussing the merits of each car....so basically about 20 of my friends didn't get any work done either!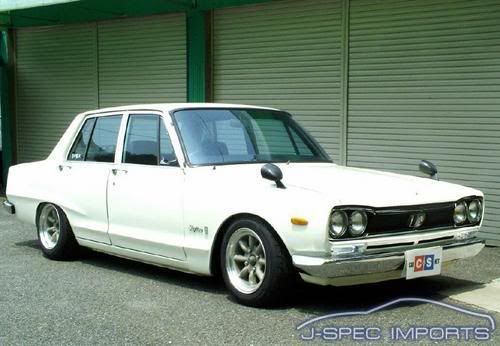 Now let me tell you something about this stage of the process....they ALL look great. It's like being a kid in the most awesome, biggest candy store. But that was also the problem...pretty much any car will look clean and straight in a picture, and of course the Japanese have such great taste in wheels, stance, etc that there is a great temptation to assume that every car is perfect. As western car guys, we tend to assume that if something looks right, it is right, but that turned out to be a very dangerous attitude to have when it came to shopping for JDM classics.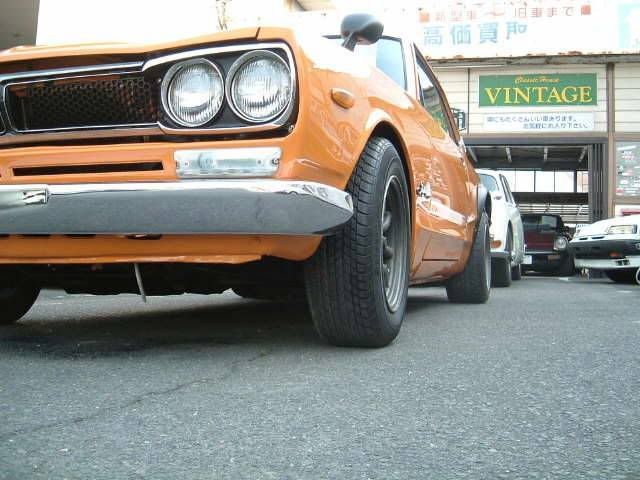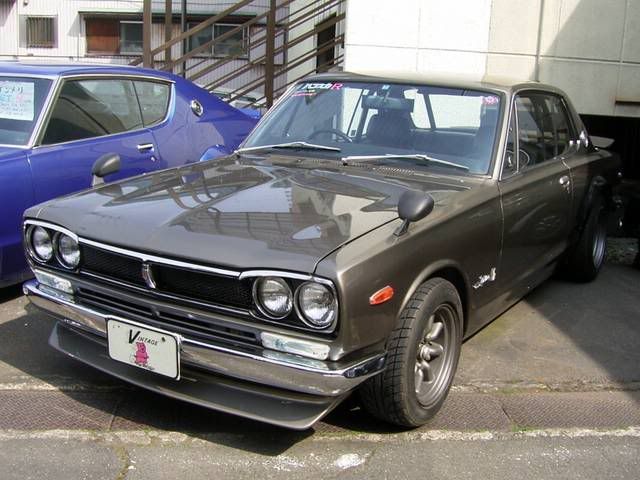 One rather shocking learning from this whole experience is that when it comes to buying classic JDM, you should be extremely careful. And the reason for this is a difference in focus between western car enthusiasts and JDM car guys.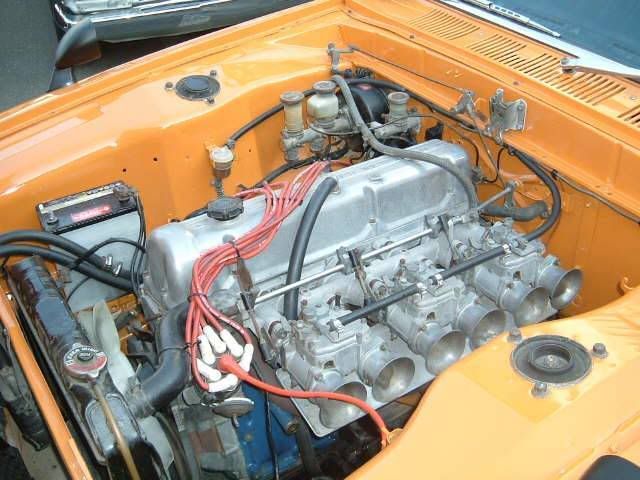 In western car culture, good workmanship or a good restoration, is in the detail. It's all the little things that make the difference, and the mark of a good restoration is in the quality of work done in the areas that you don't normally see...but in Japan, a good restoration is simply one that looks good. It may be a generalisation, but in my experience, most JDM car guys would be happy for their car simply to look good from 5-6ft away.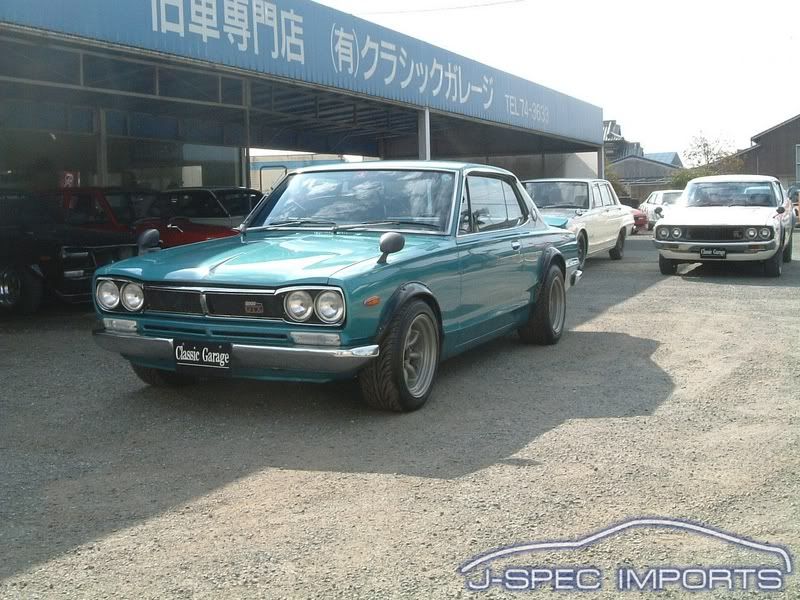 It's not a question of dishonesty or anything like that, things are just a bit different in Japan. For example, when a car is resprayed a different colour, in 90% of the time the engine bay will be left the original colour. In 10% of the time, the door jambs will be left the old colour too! Very often, old cars are given very "cosmetic" restorations, where all the work is focussed on the shiny-side and no attention at all is paid to rust removal. It's not uncommon to find tuner shop demo cars, and even showcars, that look a million bucks on the top, and it'll have all the cool hardware, and the right wheels, etc but have holes in the floor under the carpets.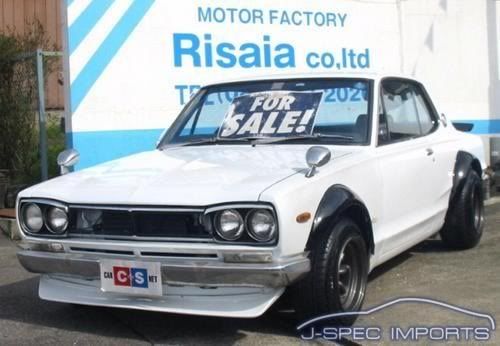 Here's an example below. This is a Tokyo Autosalon showcar, a highly desirable and gorgeous classic with the right look and all the good hardware. It's also one of the most expensive examples of its kind on sale in Japan currently, at a very well known classic car dealer. But when you look at the detail, it is simply not of a standard that would satisfy most car guys in the west.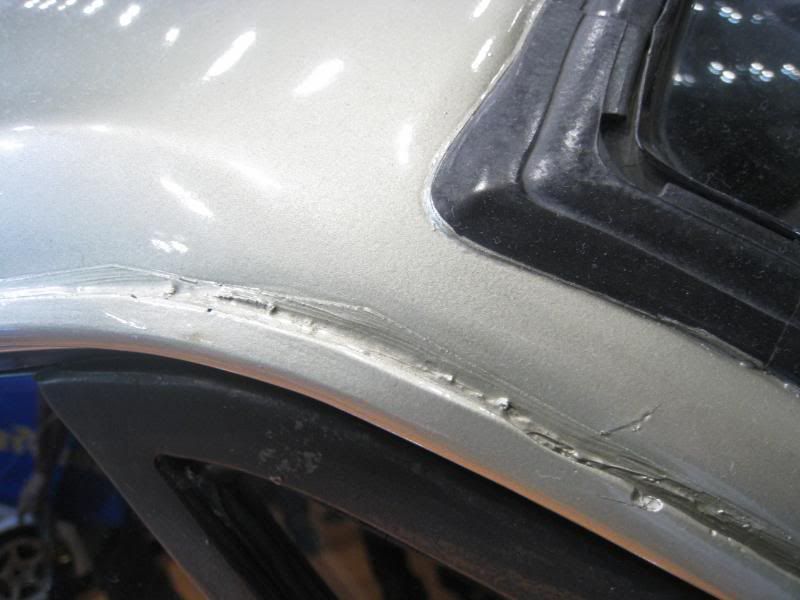 Like I said, it's not a matter of dishonesty (and I certainly am not trying to be judgmental), it's merely a difference in focus. In Japan, the money simply gets spent on other things: things that make the car look good, and go good....and let's face it, it is those things that we love about JDM classics in the first place.
But buying a JDM classic is an expensive business, and so we tend to expect that the car of our dreams will still look good in 10 years time, but the reality is that a great proportion of JDM restorations will not meet that expectation. There are, however, like-minded JDM car guys out there so it's a question of sorting out the cars that were good, from the cars simply looked good. And the search threw up some stunning examples.
This 4dr was an awesome example. Not only was it in great condition, but the seller was also keen to show what lengths had been gone to during the restoration to do it all right...a very good sign.
But unfortunately by then I'd decided that I really wanted a 2dr Hardtop....in a light colour (preferably white) with flares front and back, a hot engine and Watanabes....BIG Watanabes. The right car eventually came up at Tokyo nostalgic dealer, Red Megaphone.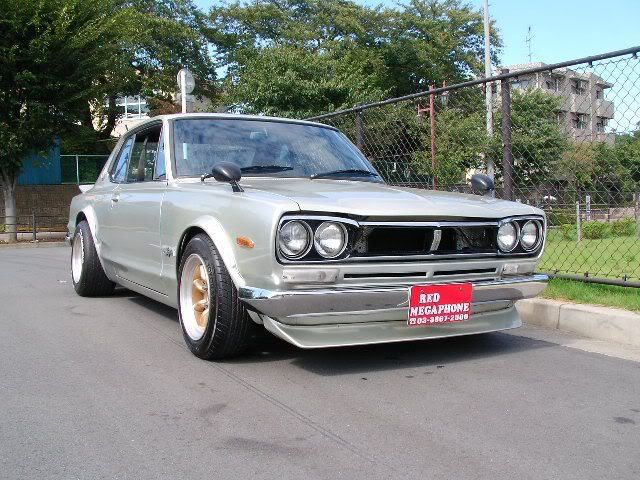 Like all the others, it looked a million bucks, but the details were promising. The car had been restored 2yrs prior, an engine-out, glass-out resto that saw the interior, engine bay and boot repainted. The floor underneath had been rust treated and repainted too. The engine had triple Webers, extractors and dual exhaust...and yes, it had big Watanabes. The fact that it wasn't a recent restoration was a plus in my book: if there were any really serious short cuts taken, then we should see rust bubbling up or excessive filler start to crack and swell by now.
J-Spec are great for us classic enthusiasts because they're quite willing to look for the oddball cars, and then they're quite willing to check it out for you. They have their own car inspectors in Japan, so I agreed to pay the A$250 to get the Red Megaphone car looked over.
What came next was a total surprise: a very long and detailed report (that even covered gearknob wear) and a few hundred pictures of the car. J-Spec's guy even lifted the carpets to take pictures of the floorpan, I got pictures of the chassis rails, engine bay, door jambs, pretty much every nook and cranny of the car.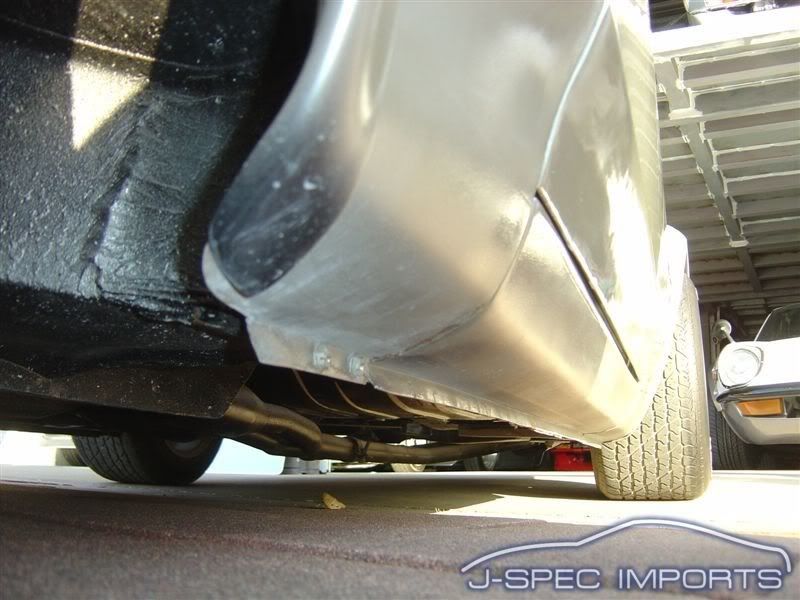 The verdict was that it seemed to be quite solidly restored. Not perfect in the areas you can't see, but all the rust repairs looked sound, and the car was straight.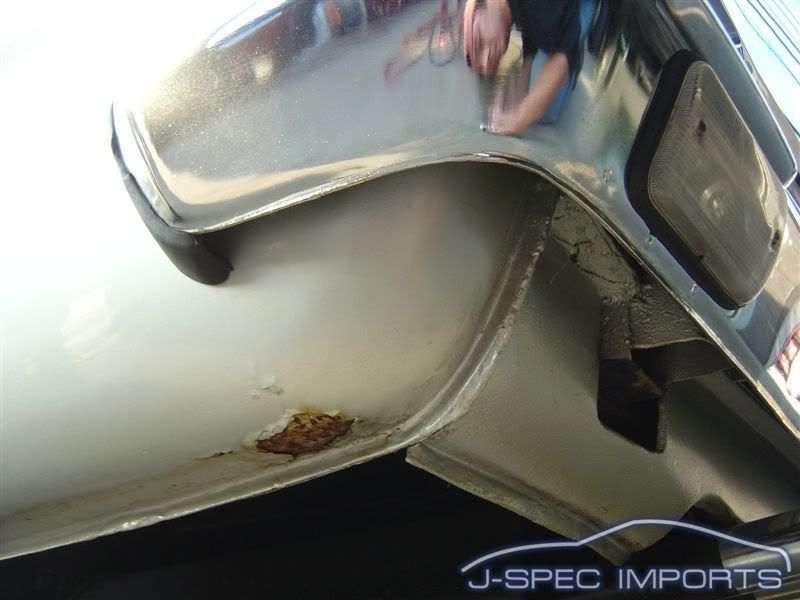 There were some minor things, like a little rust in the rear quarters, but overall the pics assured me that all the areas had been addressed in the resto. In typical JDM style, some of the detail work in the boot shut, door jambs etc were a little rough, but at least I could see that it was a proper repair and the important things like shutlines were great. So the car looked solid and built to last, and it fulfilled all the various things I wanted in my car. So on the 14th December I made a telegraphic transfer for the purchase price to Japan....
What happens next? Tune in tomorrow...same channel