Re: Oldeskewltoy's Headshop....
Before and after.... All views are upside down....
manifold, port, bowls (#2) before any work is performed
manifold, port, bowls (#3) after sizing, before finishing - note the port roof taper is smooth from throttle body mount to both bowls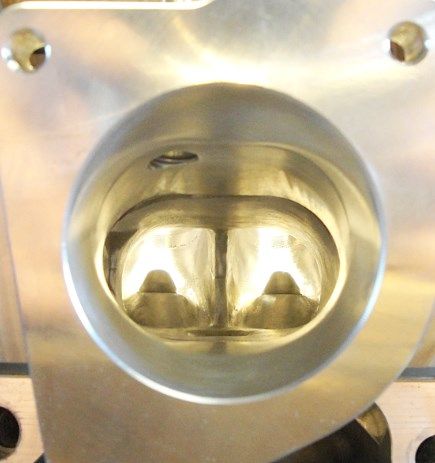 The port floors taper where it meets the manifold... before on top....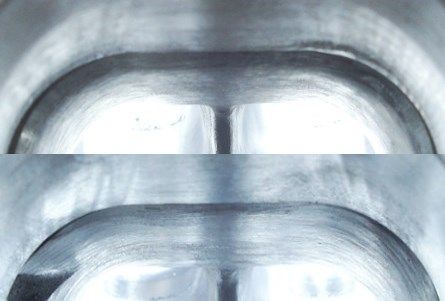 After(still some finishing work required) on the bottom. I made the port floors taper less severe by moving it back about double its stock distance from the manifold mounting edge.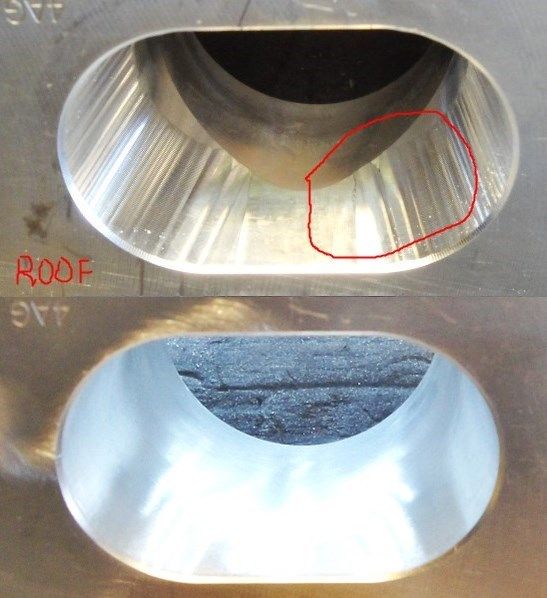 Now, back to the ports of #2 and #3....
The purple line shows the original taper on the left, and on the right you can see the new taper is about twice the depth... but note the port floor, where it turns to go to the valve (green line) is the SAME. The yellow box outlines the amount of material removed from the front roof of the port. Yet still inside the Toyota intake manifold gasket
The manifold is now nearly finished

More to come..... :mrgreen: