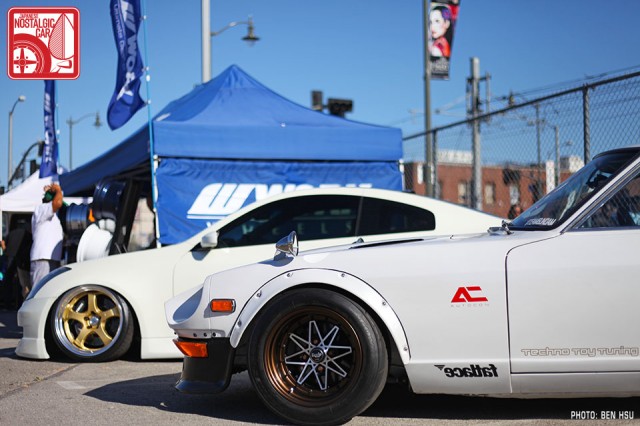 Nisei Week has been a Los Angeles institution for nearly two decades. For years the car show capping off a week of Little Tokyo cultural festivities has been a showcase of nisei automotive culture, but now the torch has been passed on to a new generation.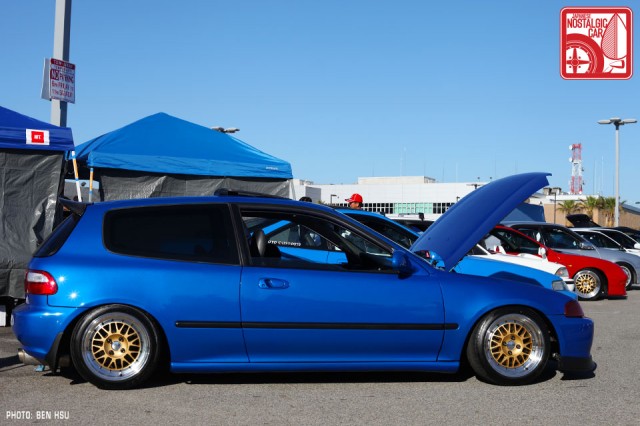 Regardless of whether or not you think it's a good thing, it's happening. Stance is what the kids are into these days, and the long-held tradition has given way to a chimera of old and new. The freshly minted name? Stancenation & Showoff: Nisei Edition.
In case you're new to JNC, nisei is the the term for second-generation Japanese Americans born in the US, but has come to be applied to third-, fourth- and fifth-gen JA's too. Some have been hugely influential in America's automotive scene, and nisei were among the earliest hot rodders of Japanese imports, starting with cars like 510s and Celicas back in the 80s.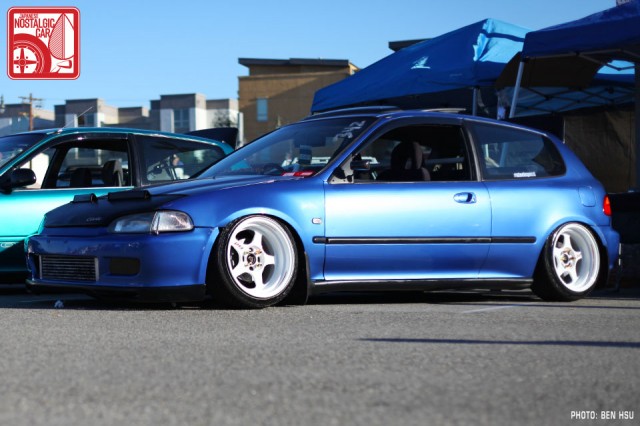 With its new focus on stance, the show is attracting a younger breed of import enthusiast. Think super-slammed Hondas and drift Silvias rather than Trans-Am Datsuns or street-drag RWD Corollas.
Nevertheless, the show is a snapshot of car culture circa 2013, and though many of the cars are new school to us, in fact a good number have already passed that 25-year-old nostalgic threshold.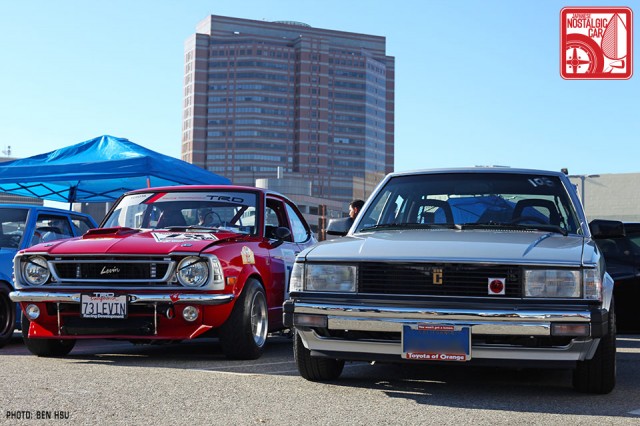 There weren't many rightful chrome-bumpered nostalgics present, but Big Mike Muniz and friends showed up with a trio of swapped Corollas — 4A-GE E70s and and Mike's own 13B-powered TE27.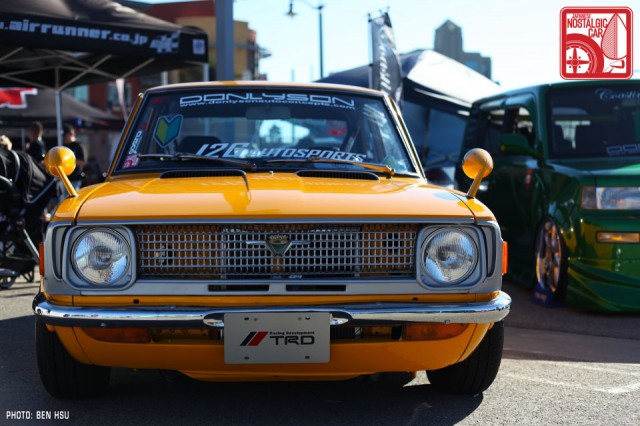 The old schoolers that did show were no longer niseis. Old school was represented instead by Filipino Americans and pinoy style cars like this classic mango tribute to the TRD race cars of the 70s.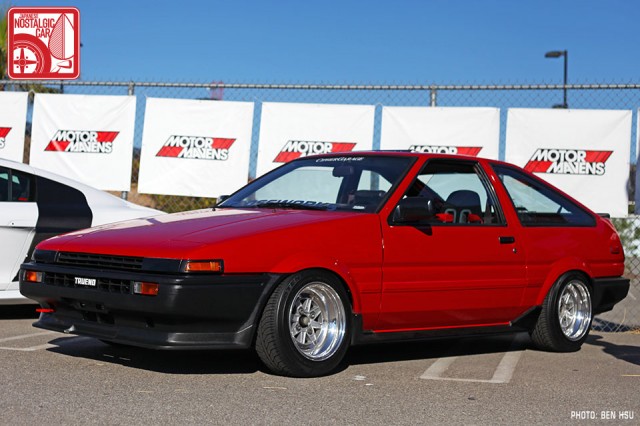 Motormavens' and 86Fest head honcho Antonio Alvendia brought his super-clean kouki AE86 to show. We didn't even notice the Audi R8 beside it until we were going through our post-show photo selection.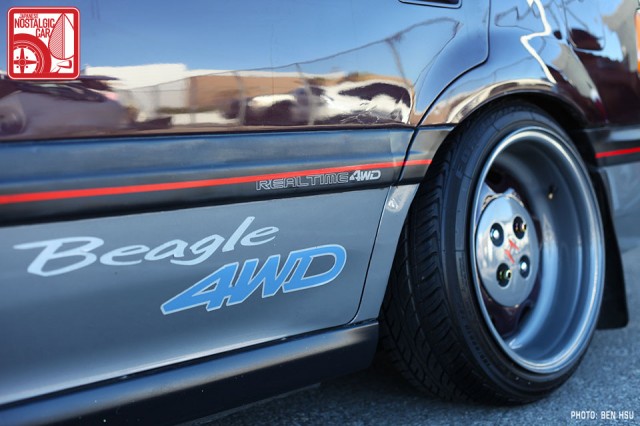 We love wagons, and even more so when they're given adorably irresistible names. Behold, the Civic Shuttle Beagle, a genuine RHD version of the AWD Civic wagon. It's one of the rare instances when you can really say "It's JDM, yo!" and have it be accurate. Plus, it has 80s two-tone, half its factory spec sheet printed on its flanks, and awesome re-barreled stock steelies.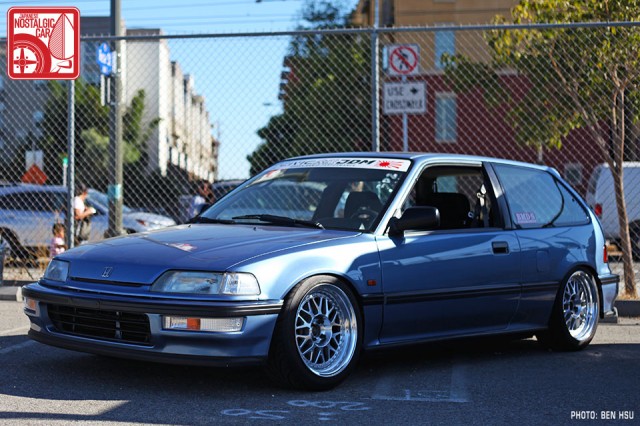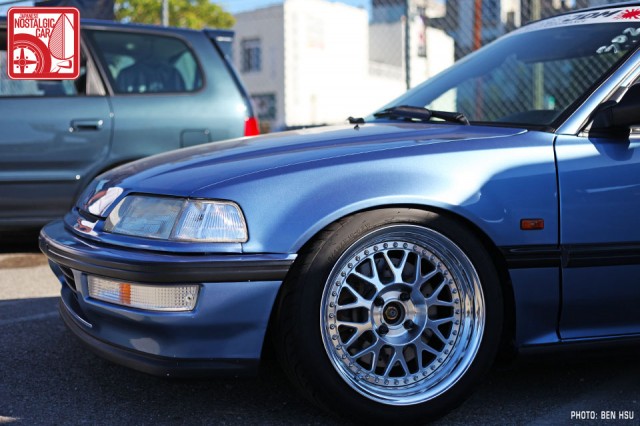 Celebrity sighting! Super Street's Jonathan Wong's personal Civic hatch on Barramundi Toman wheels. We really like like the 80s shade of light metallic blue on what is still a stock-bodied EF with JDM conversion.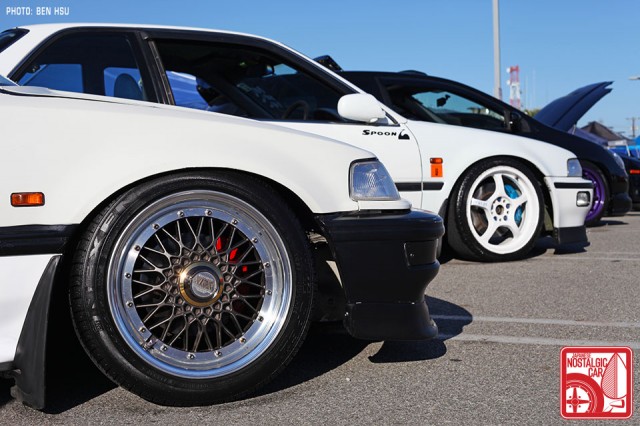 Say what you will about hipster Honda builds, but they are keeping some of the most rarest wheels of the last two decades alive. Check out these Longchamp XRXs with the ultra rare center caps.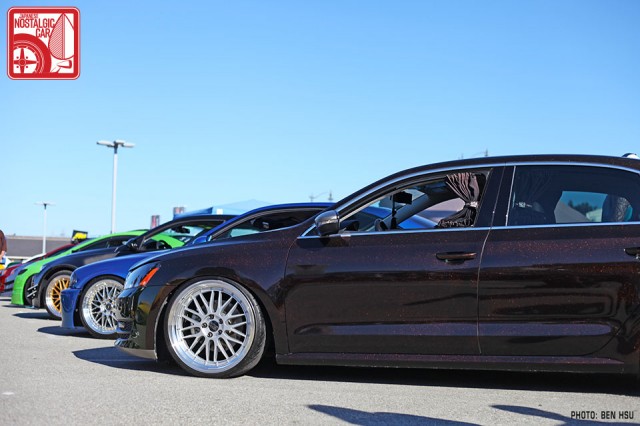 In case you needed further proof that Japanese car culture has crossed over: A Volkswagen Passat done up in traditional VIP style, complete with slammed suspension, side curtains, and a big fat fusa hanging from the rear view mirror.
It's almost impossible to believe, but it's just one more year until the Z32 Nissan 300ZX (having debuted in 1989 in Japan) reaches the nostalgic threshold. We first saw Charles Bonilla's Z at Nissan Jam, where it was wearing a JNC inkan. Now it's rockin' a JNC nostalgic heart as well.
We've been offering these nostalgic hearts at shows, inspired by the Ai no Skyline decals of the late 60s and early 70s, but have yet to put them in our online shop. Is there any interest? It sure seems to have caught on with 90s Nissan owners.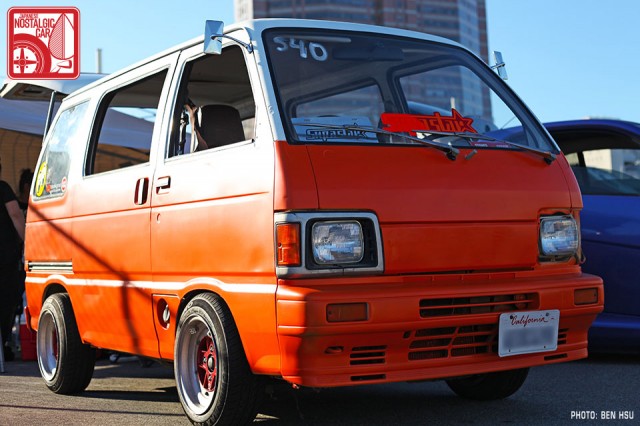 You might remember Ron Sino-Cruz, who showed a LHD converted Nissan President at Nissan Jam. Now he's working on something that could not be further from it on the Japanese car spectrum — a Daihatsu Hijet.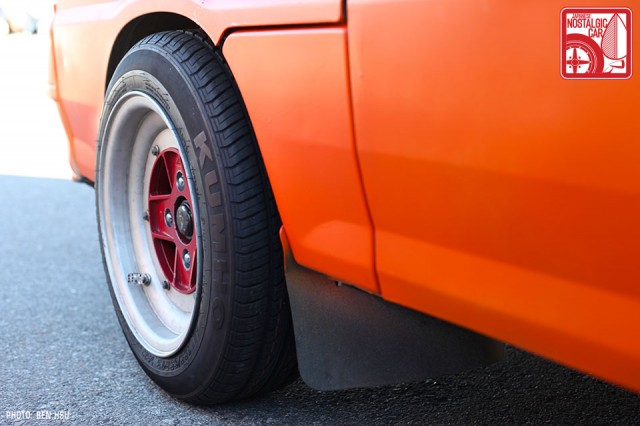 It's even rocking 10-inch SSR MkIIIs. He plans a 13B swap, which will be perfect for kei van endos.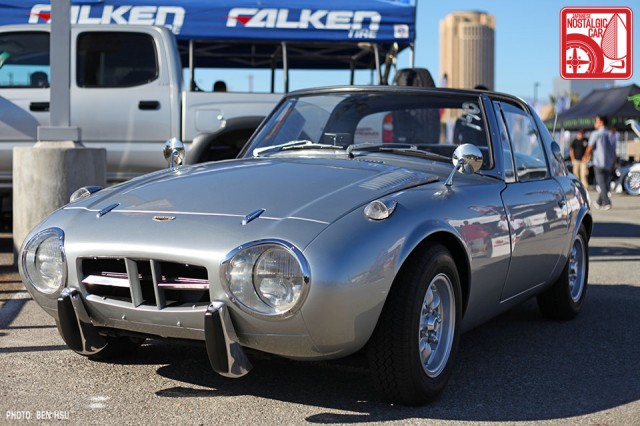 We can hear the hard core JNCers sharpening their pitchforks, so let's calm their nerves with Toyota Owners and Restorers Club president Joji Luz's Toyota Sports 800. It was far from the most attention-getting car at the show, but it was a good history lesson for the young'uns.
Last but not least, this sexy white Datsun 240Z was a good example of where the nostalgic scene seems to be headed — old school car with modern upgrades, a la Star Road. Wheels, like these Work Equip 03s, are old in style but larger-diameter with modern touches like powder-coating.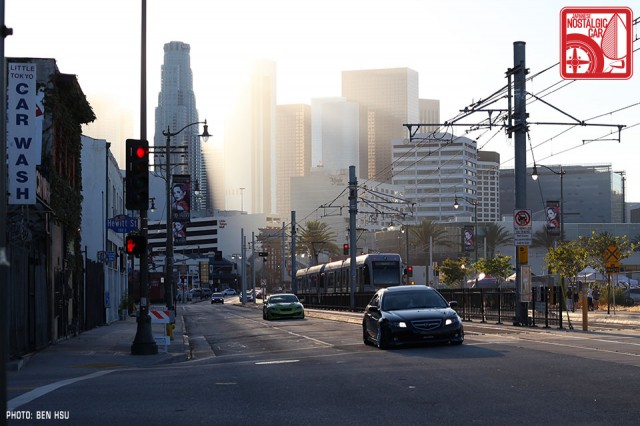 We didn't know what to expect from the show till we arrived, and we realize many of these cars may not be up the alley of regular JNC readers. Still, it's a tradition and the only import show that takes place in Little Tokyo in the heart of Los Angeles. What do you think? Has the Nisei Week show taken a turn for the worse or are they just keeping up with the times?
If you prefer a more traditional take on Nisei Week, check out Part 01 and Part 02 of last year's show.