Pay your local Japanese bookshop a visit and you'll see that one of the new JDM magazines catering to the new boom in nostalgics is G-Works. It's one of my favourite Japanese magazines: it's chock full of modified classic cars, real hardcore DIY articles and reports on local meets and clubs.
They also have an ongoing drag racing competition, held at Sendai, which flushes out all the uber-fast nostalgics. We're talking 350+hp all-motor L-series Zeds, Skylines and Bluebirds pulling 11s over the quarter.
Each issue always follows the same recipe. There are a few pages of tech articles explaining how something works, be it carbs or cylinder heads or cams.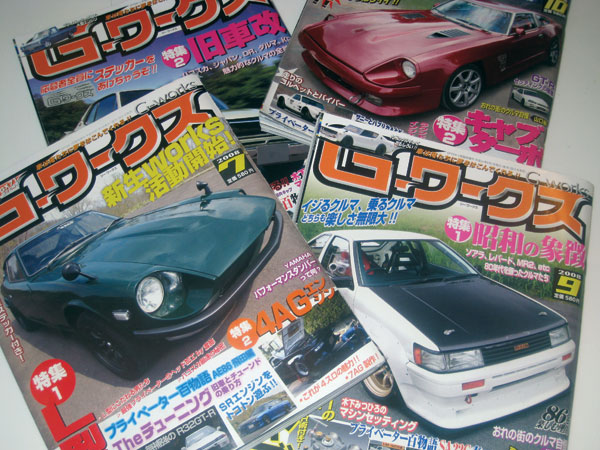 But rather awesomely, G-Works has a terrific illustrator do it all in very Japanese-style cartoons! We're talking about the use of frogs, bears and cartoon mice to demonstrate airflow thru a carb and the compression cycle! This is beyond cool.

After the tech section are some feature cars, and they're usually more along the lines of hardcore performance rather than show. Because Nissans dominate the classic scene so much in Japan, most of the feature cars are Zeds or old Skylines…and if you get off on seeing banks and banks of Webers and Mikunis then this is definitely for you.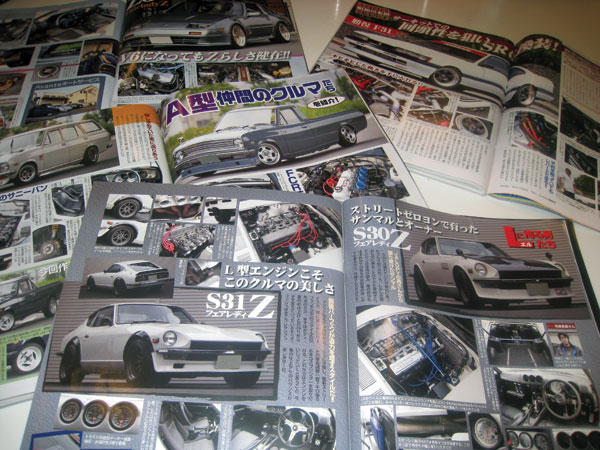 After the feature cars are a DIY and tech section, and it's a shame that it's all in Japanese. Noted tuners and engine builders are interviewed, and in one article they even interviewed Watanabe-san and covered the history of his wheel-making company. Great stuff…even if you can't read Japanese.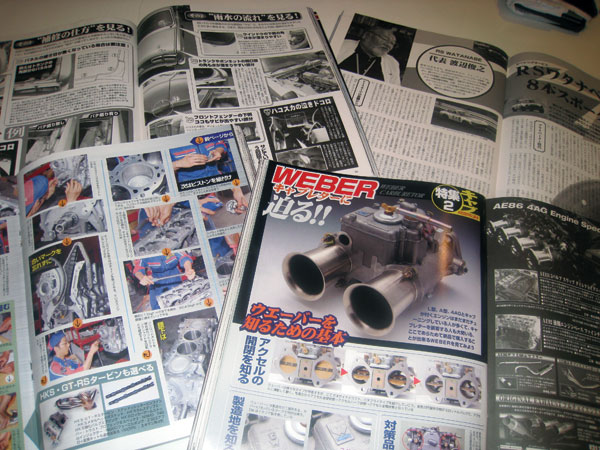 Lastly, the back part of each issue covers car clubs, shows and meets. This is where you get to see the variety that G-Works likes to cover, from nostalgic vans to even the Euro classic scene. They don't go as far as covering the bosozoku meets, but there are lots of other magazines that do anyway.
Yes, of course we believe that JNC is the only car magazine you need 🙂 but we can wholeheartedly recommend G-Works. I buy it religiously.